Digital HRMS is a

New Age|Powerful|Cloud-based

HR Management platform that will automate your HR processes and elevate HR efficiency on a single customizable and modular software.
19 Customizable Modules & Adding
Meet the Ideal HR Partner for Every Enterprise
The HR software that takes care of the entire employee lifecycle from hire to retire – Digital HRMS is what every business needs for seamless automation of HR functions and effective employee management.
Request Demo
Simplify Every HR Function on a Single Platform
Modules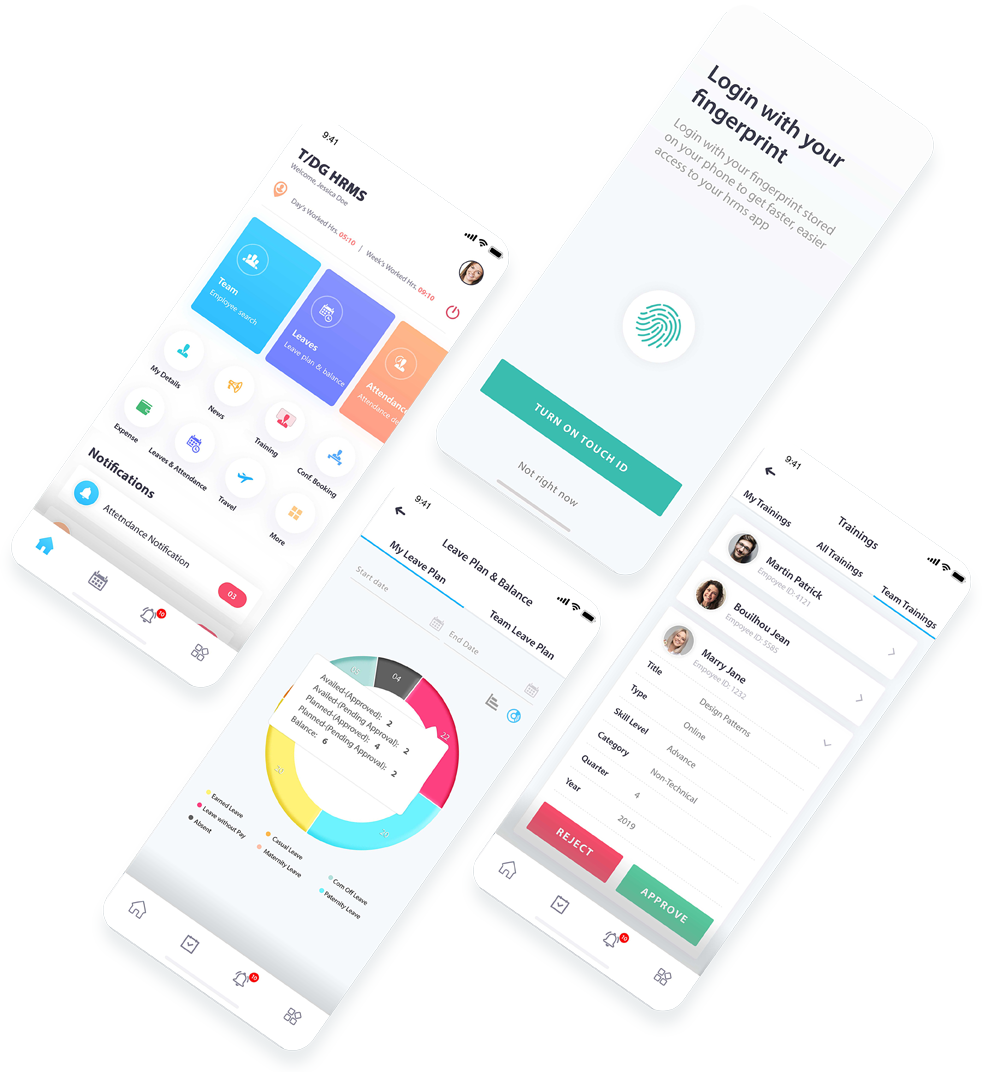 Experience HR on the Move with Our Mobile App
Geo Fencing
Automatic update of work hours for out-of-office work through location geo-fencing.
Fingerprint Signature
Use of fingerprint sensor to facilitate quick and secure unlocking of application.
Chat Bot
Get quick resolutions to your queries with our interactive chatbot feature.
Timesheet Recorder
Discover an automated approach to recording employee working hours.
Voice Command
Direct access to a page through use of relevant voice commands.
Face Recognition
Quick and authentic attendance tracking of employees through face recognition.
Discover Digital HRMS App on Google Play & App Store with advanced features for mobile users. Click to know more.


Get Started with Digital HRMS
Increased HR Efficiency
Elimination of manual work enhances efficiency of HR processes.
Single Sign On
Automated sync up with MS Outlook to eliminate need for signing in multiple times.
HR on the Move
Anytime anywhere access on the go with On-premise, on Cloud and mobile app.
Advanced Security Levels
Security standards for information confidentiality and access control.
GDPR Compliance
Compliance to GDPR Regulations for complete protection of user data.
Highly Configurable Modules
Easy setup & configuration of every module under Admin Configuration
Intelligent Resume Parsing
Automated resume data extraction in recruitment module with Digital Resume Parser
Seamless Integration
Highly adaptable platform readily integrates with time and attendance systems.
Employee Self-Service
Reduced dependency on HR as employees can perform simple tasks themselves.
Dynamic Workflows
Provision to customize the workflow for every HR activity brings in flexibility.
Automated Attendance Tracking
Attendance tracking of remote employees on Mobile App with geofencing
Employee Lifecycle Management
Streamlined and automated HR functions for complete management of employee lifecycle.
Smart Links
Smart Links for quick & instant approvals, without the need for application login.
Intuitive Mobile App
Convenience of experiencing HR on the Move with advanced features on our mobile app.
One Click Help File Access
Provision to access the Help File from anywhere on the platform in a single click.
Prompt Data Analysis
Simple tracking of employee information and being able to analyze it efficiently.
Performance Assessment
Assess employee performance information and utilize it to gain a better output.
Seamless API Integration
Using API integration, make HR process simple to communicate across platforms.
Experience the next level of HR management with Digital HRMS
In The Spotlight
Get Full Access to Digital HRMS platform Free for 90 Days. Limited Period Only.
Best Value Software Winter 2022

The Digital HRMS has been awarded as the best value software for winter 2022 by SoftwareSuggest, a well-known software listing platform.
Explore Performance Management Module
Discover how the automated performance management module, assists in managing the performance assessment of your employees easily.
Discover Leave Management Module
A leave management system tracks and manages leave requests of employees which streamlines the leave workflow to facilitate improved HR management.
Explore Employee Self-Service Module
Choose a comprehensive HR Helpdesk one stop solution for your employees requirements, while HR managers have more time to contribute effectively to
the organization.
Unravel the Asset Mapping Module
With the use of the Digital HRMS's Asset Mapping Module, organization can easily keep track of the assets that have been assigned & check the Database as needed for rapid access.
Discover Policy Document Module
Save time, money, and personnel while operating and maintaining the policies efficiently with an automated Policy Document Module.
Get information on how this module helps you boost employee engagement through confidential surveys for employee feedback.
Learn how this module helps you effectively manage expenses of your enterprise and streamline reimbursements of your employees.
Explore Conference Room Booking Module
Learn how this module helps you effectively manage in-person as well as online meetings with ease.
Learn how this module helps you streamline the process of enterprise travel management and process requests faster.
Unravel Recruitment Module
Learn how the module helps you bring the best talent on board through a systematic approach to recruitment.
Learn how the module facilitates identification of training needs and complete training management for the employees.
Discover Timesheets Module
Learn how the module helps you manage employee productivity and facilitates automated time tracking.
The Best Value Software for 2020 was awarded to Digital HRMS by SoftwareSuggest, a renowned business software directory platform.
Multiple Industries. One HR Solution
Digital HRMS is the ideal HR Partner for every business across multiple industries.
Healthcare
Ensure welfare of the patients and a team of happy healthcare providers through automated employee management.
IT/ITES
Bring a diverse workforce spread across the globe, together on a single platform with Digital HRMS and streamline remote working.
Automobile
Turn the dynamic nature of the automobile industry to your advantage by empowering your employees with the required expertise.
Manufacturing
Stay ahead of the challenges affecting the manufacturing sector in the times of the pandemic and beyond, with a complete HR software.
Recruitment Consultancy
Take right steps towards finding the most suitable candidates for open positions with your clients by placing your trust on Digital HRMS.
Education
Allows students and faculties to experience ease of learning and make the virtual classroom experience more effective, interactive and fruitful.
Real Estate
Hire and bring the best agents on board and facilitate easy collaboration even as you enjoy complete support for legal compliance.
Consultancy Firm
Help your clients achieve high level of HR efficiency and employee management with Digital HRMS as a part of your HR strategy.
Media & Publishing
Manage the diverse work schedules of employees and adapt to the ever-changing and highly competitive environment.
Facility Management
Experience seamless coordination with the HR and the employees to best create a workplace that reflects organization values.
Dealers & Distributors
Implement the right strategies for employee management and boost employee morale to build an efficient salesforce.
Banking & Finance
Place the most talented manpower in the right jobs for effective management of economic risks and excellence in customer service.
Hospitality
Transform workforce management success into your business success story with your team of happy and motivated employees.
Utilities
Maintain a consistent pool of qualified resources with the implementation of result-oriented hiring and employee training strategies.
Pharmaceuticals
Bridge the gap in human resources to build an adequate workforce that overcomes the prevalent challenges in the sector.
What Our Clients Say
Testimonials
I would like to personally appreciate and say a big Thank You to you and to the entire team of Digital
HRMS, we have been coordinating with!!! Special thanks to Naveen, he has been cooperative and
available every time we needed his help!! He has worked extra hours to solve the hiccups we were
getting in the initial setups. Big Thanks to Sony, who trained us, in-spite of being unwell… Thanks to
Krishna, who has been our problem solver every time!! Sahil & Aditi, who are struggling to formulate
our weird leave policy.. And last but not the least, Imran who has made us laugh with his amazing
sense of humour, even during the time we when we were tensed and eager to solve the issues. And
how can I forget to Thank You Dinesh Sir, who has been the backbone for setting up Digital HRMS software for AESSEAL India!!
We are truly happy and touched beyond words for the continuous support
by your team in the year 2022. HRMS to-date is all well and apart from
this Vishal & Imran (Support Team) very efficiently attends us.
From team HRMS Fiji Police, we pray that team T/DG continue
to shine in the world of Digital
On behalf of our STPL Team, I would like to express my sincere appreciation to Digital group for your
seamless services to our company as one of the most renowned service providers. Ever since our
company has signed the project with you, your team has been delivering high-quality work with
exceptional customer service. All the trainings given by your team were excellent and special thanks
to Ms. Soni (Training Team) for delivering the training in the language requested by us which was
really helpful for our employees to understand the product well. The support given by Mr. Ankush
(Sales Team) and Mr. Naveen (Product Team) and team is really remarkable….. We would like to
thank you again and look forward to working with you on many projects for the years to come.
I would like to share my feedback on Digital HRMS. The product is good
with lots of features that support the day-to-day operations of an HR professional.
More than that I am very much satisfied with the after sales service and
support extended by the team. They are available at all the times
and ensure to give best of solutions to their client's needs within
stipulated time. We wish to have a long-term association with the group.
DHRMS has packages offered according to our requirement,
quite user friendly, flexible, prompt support available and it can be
customized / modified according to our needs. Till now we are
thoroughly happy and satisfied with the overall experience of it.
The My Details and Leave and Attendance modules of Digital HRMS are worth
a mention because of the advanced features. It is a customisable platform
that allowed us to opt for the modules we were looking for and the mobile app
adds to the user experience. Would recommend Digital HRMS for
SMEs because of the flexibility it offers.
Digital HRMS delivered what was promised for management of employee
travel and expenses at UCCI. Your software makes employee travel requests
& expense reimbursement claims easy and effective, and the mobile app offers easy access on the go. It is a customizable platform with a robust support
to help us choose what caters best to our specific business requirements.
Thank you Team Digital HRMS for making it success!
It was a great experience with Digital team in terms of integration, support, trainings …
Your real-time online feature is unique ... The reason for choosing
Digital HRMS is 100% support and on call availability for clients …
Got all as per our requirements.
In our quest to digitize our HR functions, we found Digital HRMS
as a valuable partner. With them, we could easily translate
our manual processes to a self service platform designed to benefit the
employer as well as the employees. The value addition is not just restricted to the
platform but also the assistance extended in terms of structuring the
HR function was helpful. Digital gave us a good start to our HR digitization journey!
The Digital Group's HRMS setup is user-friendly & captures most of the
HR practices in comprehensive way. The HRMS tool has definitely supported
Sunfire's HR team to flexibly offer a seamless HR experience to all our employees.
...The T/DG team has been working very efficiently and as we can see that
Digital HRMS has been designed to streamline HR functions on a single platform.
The HRMS improves the work performance and this is exactly what we needed to
recognize the achievements of our large workforce. Also, the ability of the
Digital HRMS team to come through in a timely and professional manner is
greatly appreciated. Even the smallest query is resolved precisely and promptly.
We highly recommend the product ...
I would like to thank and appreciate all of you from T/DG, for the efforts,
and now I could see the LMS coming into shape according to
what I was aspiring for. Keep up the good work. Thanks.
Digital HRMS - a modular, configurable & customizable platform with a
strong support team. Customizations in Leave & Attendance Module really
helped us to implement our policy specific features. It has been a good experience
using the platform. The mobile app is good to have as it adds to the
secure accessibility of key information on fingertips and ability to complete
HR tasks with configured workflows on the go. Thanks to the platform,
opted modules cater to all our desired business requirements.
Our Recent Blog Posts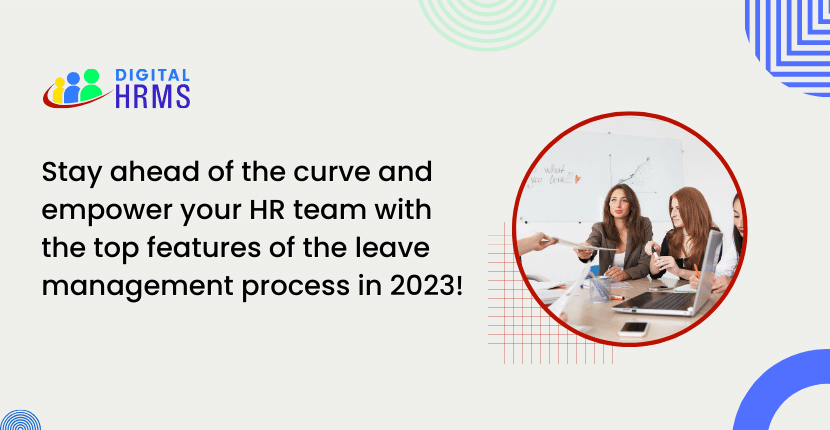 Introduction:Leave management systems have become an integral part of modern workplaces,...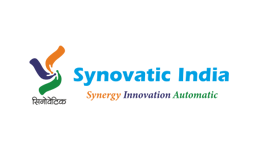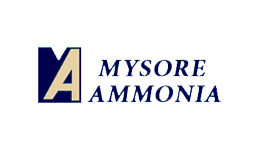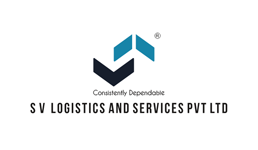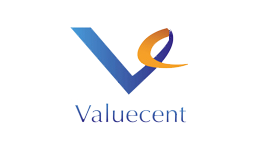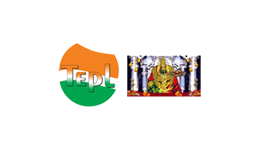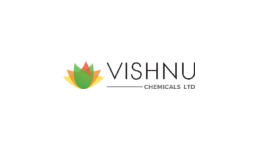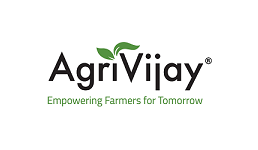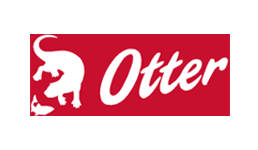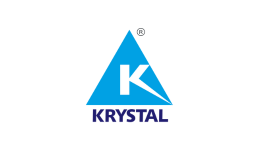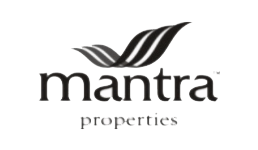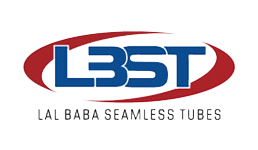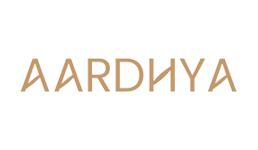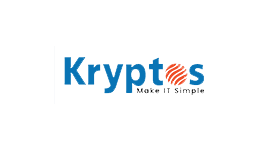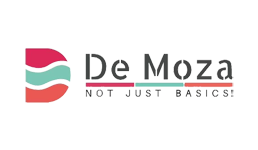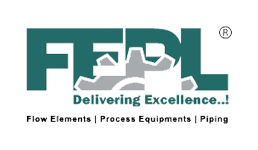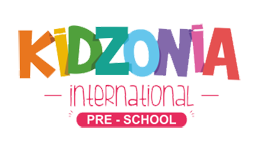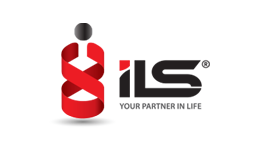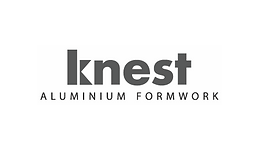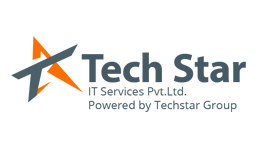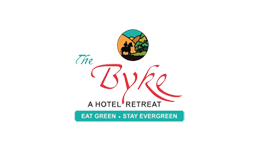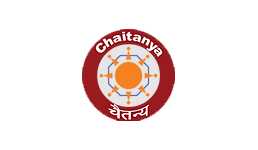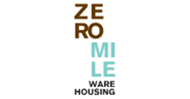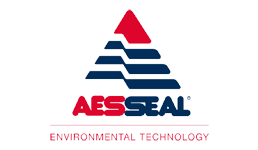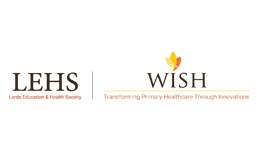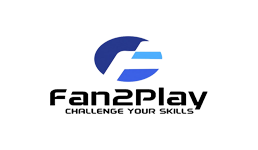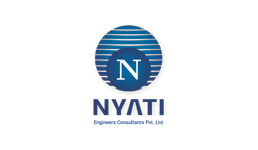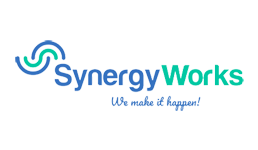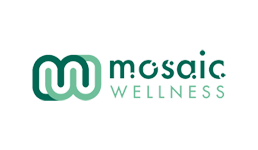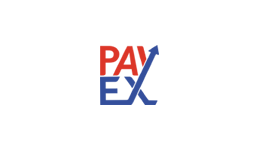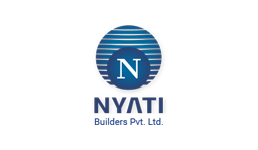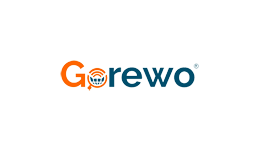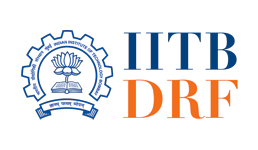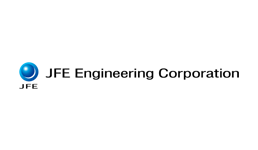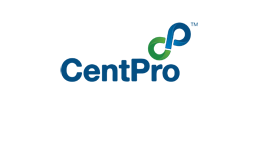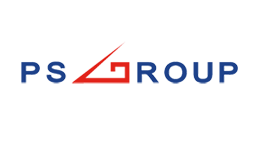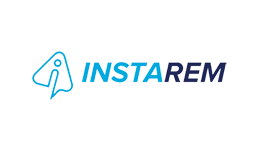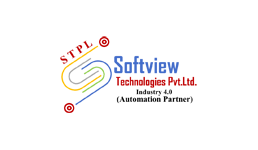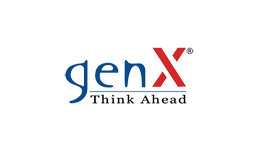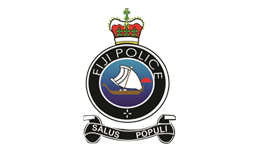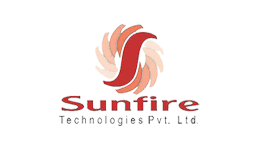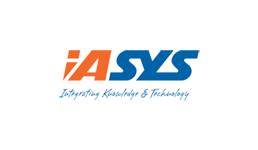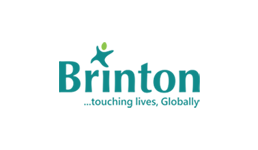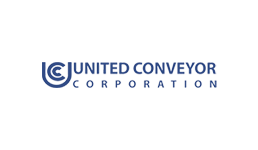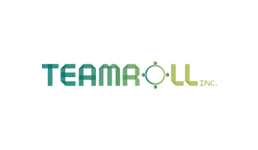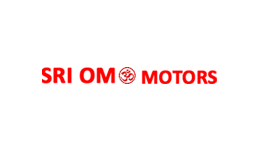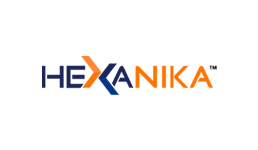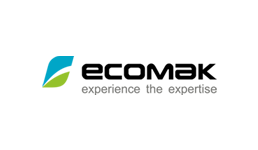 Subscribe to Our Blog and get regular updates