Geofencing with Digital HRMS: Employee Attendance Management Simplified with Real-Time Tracking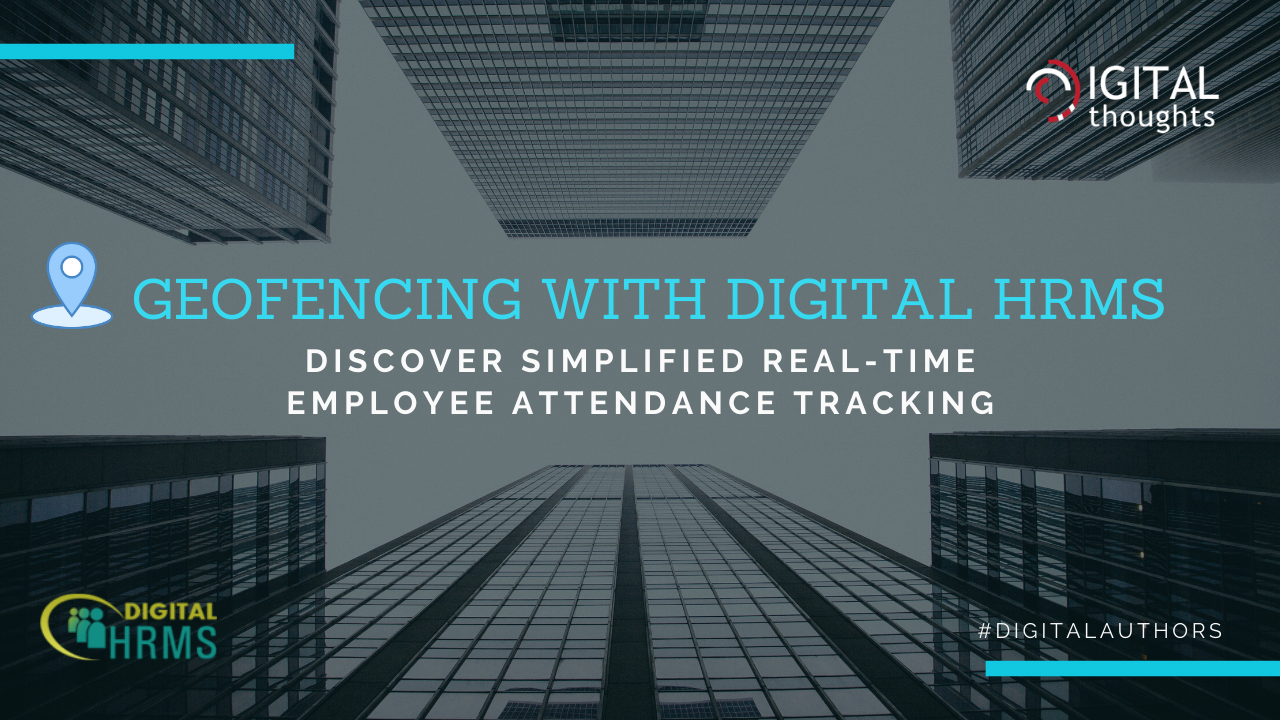 Author:

admin

Added:

22 May 2020
457
What is geofencing? Well geofencing is a term that refers to the creation of a geofence or virtual barrier around a specific location. Geofencing technology has found multiple applications across the domains of marketing, brand promotions, security and automobiles, to name a few. Digital HRMS makes use of this technology to track attendance of employees in real time.
You'll be surprised to learn how simple it is to track attendance using geofencing Technology and also how effective it is. A smartphone is all that the employees need, with the Digital HRMS app installed in it. Digital HRMS is a comprehensive HR management software that integrates data from biometric attendance tracking devices as well as access card readers. However, the geofencing attendance tracking feature can be useful for organisations to track the attendance of remote employees as well as employees who are working on the go. Also, the geofencing technology can serve as a reliable backup in case there are some issues in the attendance tracking hardware and it fails to record the data.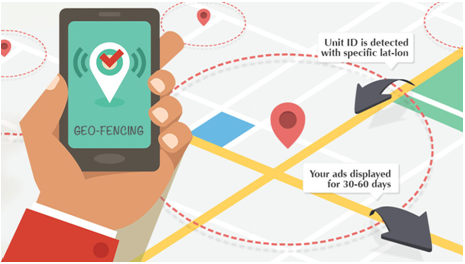 Source: https://bit.ly/2LX35zv
How Attendance Tracking with Geofencing Works
To begin with, the concept of using geofencing for attendance tracking is pretty simple. The admin has to define the perimeter of an area or location on the map. This will serve as the area to be considered for registering the attendance of the employee.
For example, if an employee is supposed to visit a client location, the admin needs to define the area on the map – it can be 100-200 meter radius around the client's office. Now, the attendance of the employee is marked automatically when he or she steps within predefined area around the client's office. All that the employee needs to do is provide permission to the digital HRMS mobile app to access the location details in real time.
Benefits of Attendance Tracking with Geofencing
There are some distinct advantages of real-time attendance tracking using geofencing technology, that Digital HRMS app offers.
Enhanced productivity of the workforce

Simplified process of attendance tracking for the employee as well as the employer

Transparency in the process of employee attendance management

Real time monitoring of employee productivity

Designed to help businesses of all sizes

Highly Effective for checking on buddy punching and inaccurate work hours

Detailed reports for easy analysis of employee attendance
Want to discover more about how Digital HRMS can help you simplify the onboarding process even when your employees are working remotely? Now, get Full access to Digital HRMS Free for 90 Days. Available for Limited Period only.