Build Trust by Seeking Employee Feedback
Surveys are a great tool for organizations to stay informed with insights about employee perception and to acquire feedback from the employees on various aspects. Responsiveness to employee feedback adds to employee engagement levels. Digital HRMS allows you to create anonymous and confidential surveys easily and generate customized reports from the data.
Survey list contains the list of all the surveys which has been initiated by authorised user in Digital HRMS along with the current status of each survey. This section also displays the surveys which are saved as a draft and yet to be initiated. Based on the requirement, user can further edit or delete the surveys that are in draft. User can see the related questionnaire and participant list by clicking on the Survey name.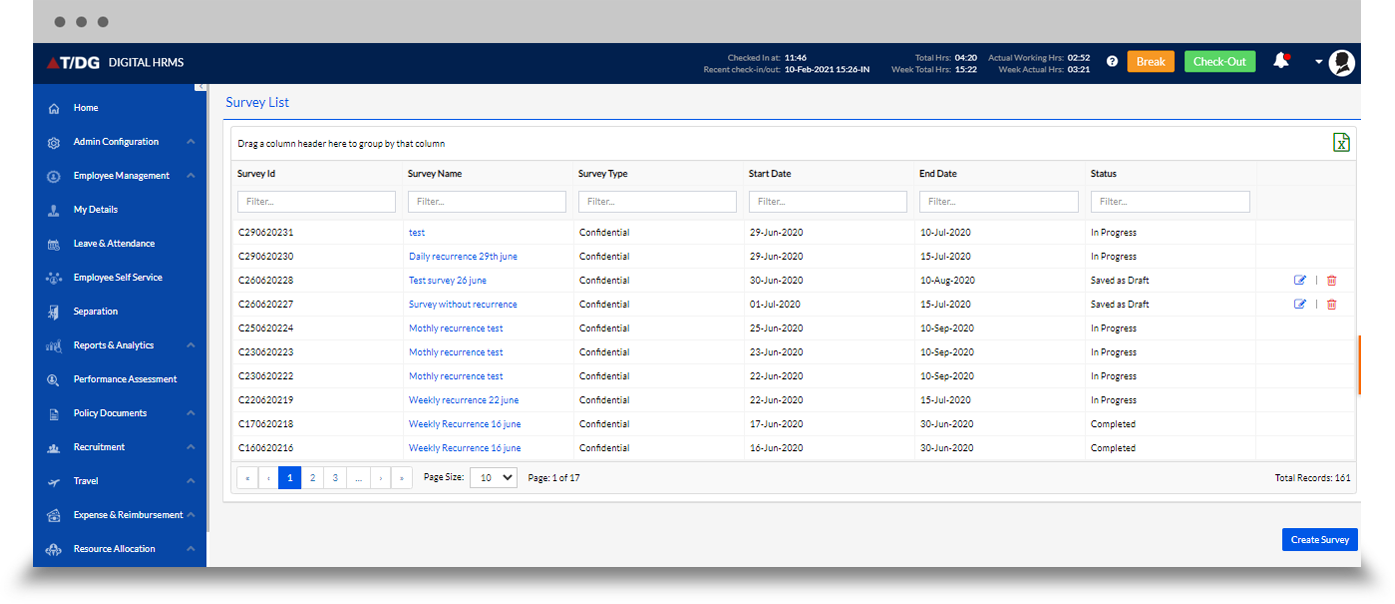 Authorised user can see reports and analytics for the surveys initiated through Digital HRMS. User can see the outcome of the initiated survey in the form of graphs and charts. In addition to this, Digital HRMS provides the facility to download the detailed report in MS Excel format.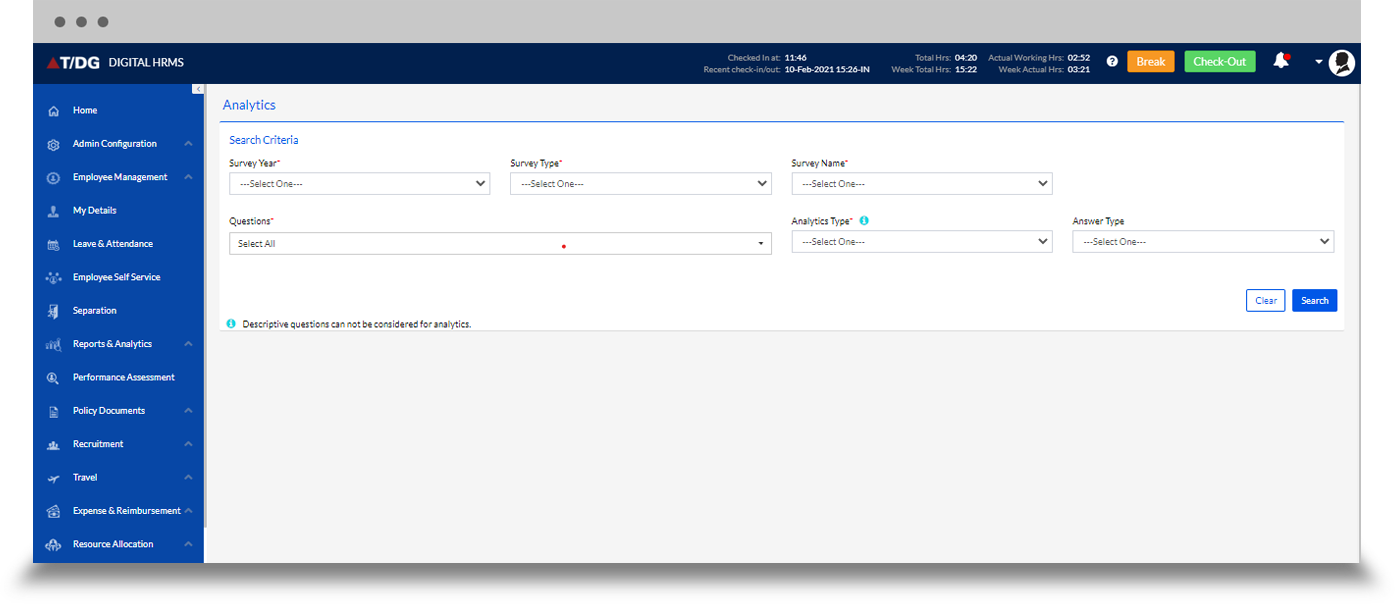 The My Participation tab is visible to all employees in the organization and it displays a list of surveys which the user has participated in. There are also details about each survey on the list, such as Start Date, End Date, Survey Status, etc.
Subscribe to Our Blog and get regular updates