Relieve employees without any hiccups
Employee separation can be a tedious process, with a host of formalities to be taken care of. Digital HRMS is a HR software platform that makes this easy and seamless and far less demanding for your HR personnel. Right from offering a portal for employees to record their resignation by logging in to their HR management system, to scheduling exit interviews at the click of a button, employees now have it easy when it comes to the process of separation. The HR department can create unique exit interview forms and view employee feedback, everything on their HRMS system.
Bid farewell to the long-drawn procedure of writing a resignation letter and emailing it to functional and HR managers. Digital HRMS paves the way for a new self-service form of recording resignation Through separation module. Details recorded include reason for resignation, notice period, end of notice period, notice period shortfall, and employee comments, etc. The Resignation Pullback feature of the HR software allows the employee to pullback his/her resignation request. For this, the employee is required to mention the reason for pullback and submit the Resignation Pullback request on the HR management software.
Using the question builder feature of Digital HRMS, HR personnel/ Administrators can create unique exit interview forms. Exit interview initiation can also be done using the HR software.
Once HR personal schedule the Exit Interview through HRMS, employee can fill and submit the form by login Digital HRMS.

Read the Exit interview feedback given by an employee. This option on the human resource planning software also can be used if users need to export the feedback provided to their system in a Word doc or PDF file.
The workflow for separation and essential reminders/notifications can be configured easily based on the organizational need.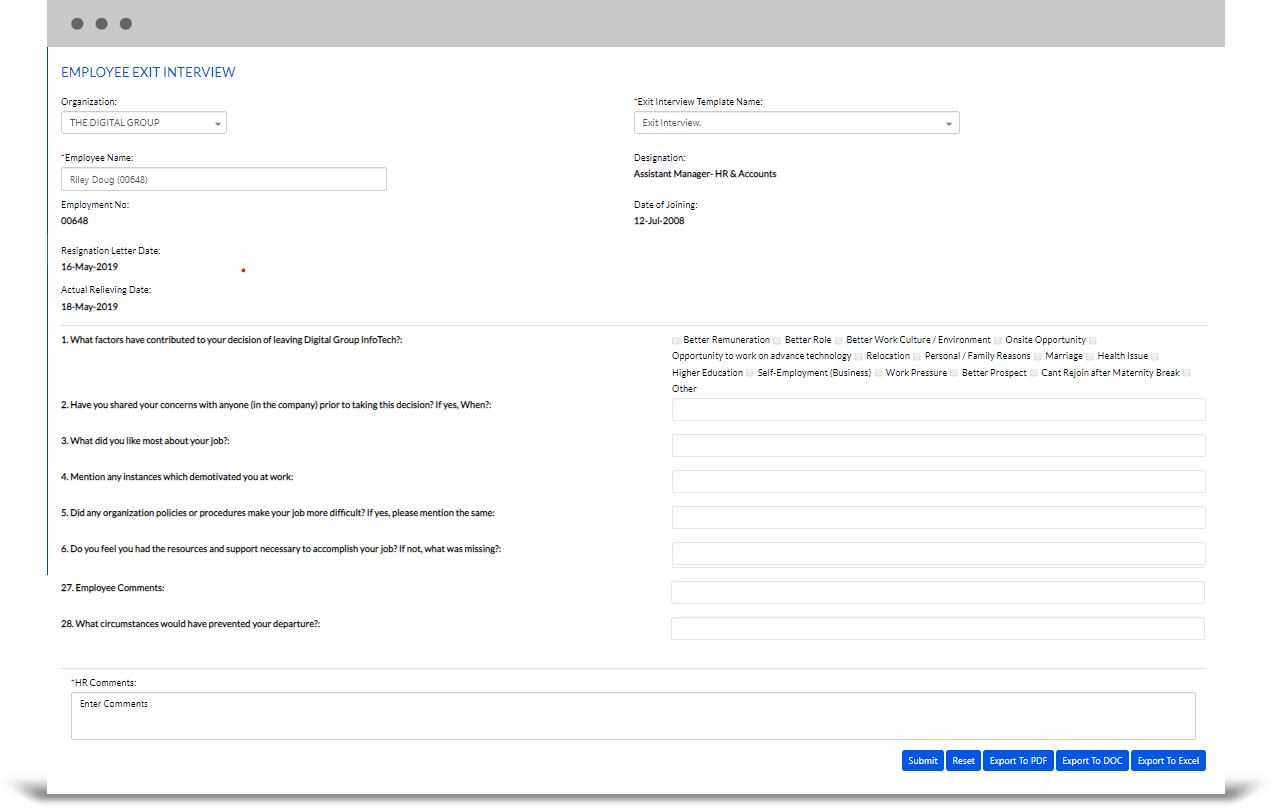 Subscribe to Our Blog and get regular updates