Discover a quick and easy way to schedule your in-person meetings
The Conference Room Booking module is designed to make it possible for users to book conference room(s) by logging in to Digital HRMS. The user has the option to book a conference room as well as view, edit or delete bookings, based on set permissions.
The My Bookings tab shows the user a list of bookings made by them. When the user books a conference room, the booking is visible under this section. The user can click on the booking to delete or cancel the booking. This screen also has the Book Conference button to create a new booking.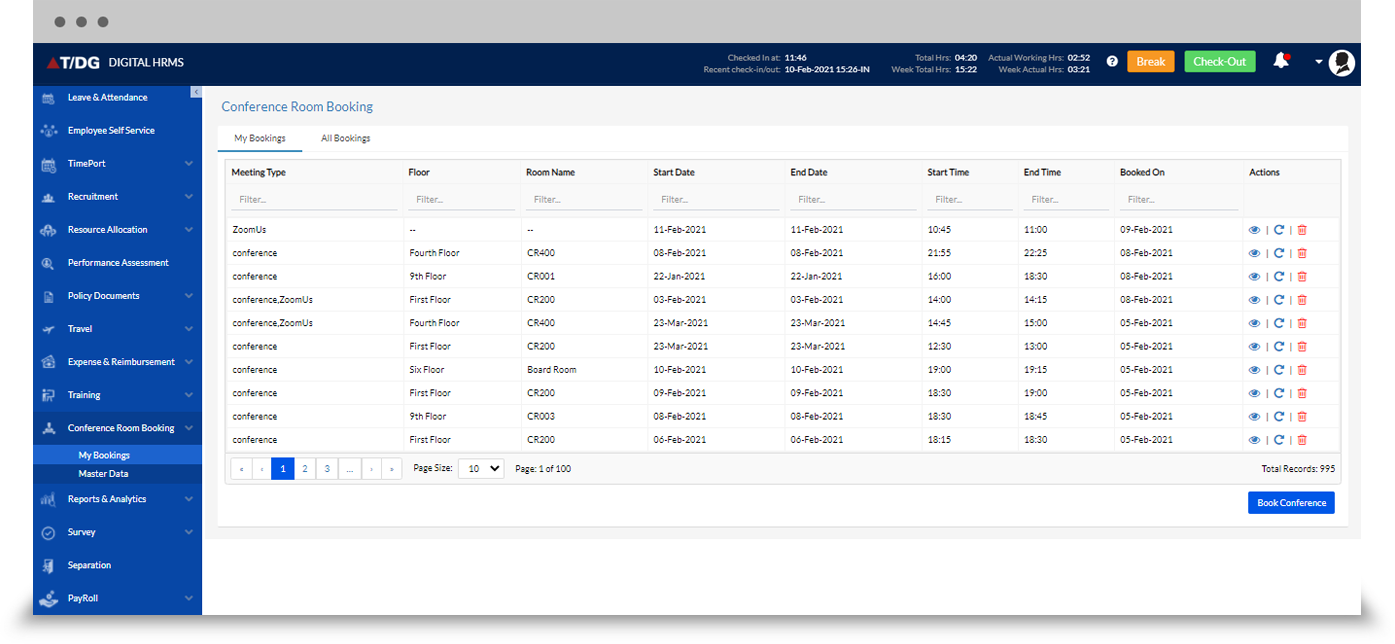 User can select the conference rooms based on the available facilities like, projector, white board, computer, etc. Also, user can check the availability of the room before proceeding for booking.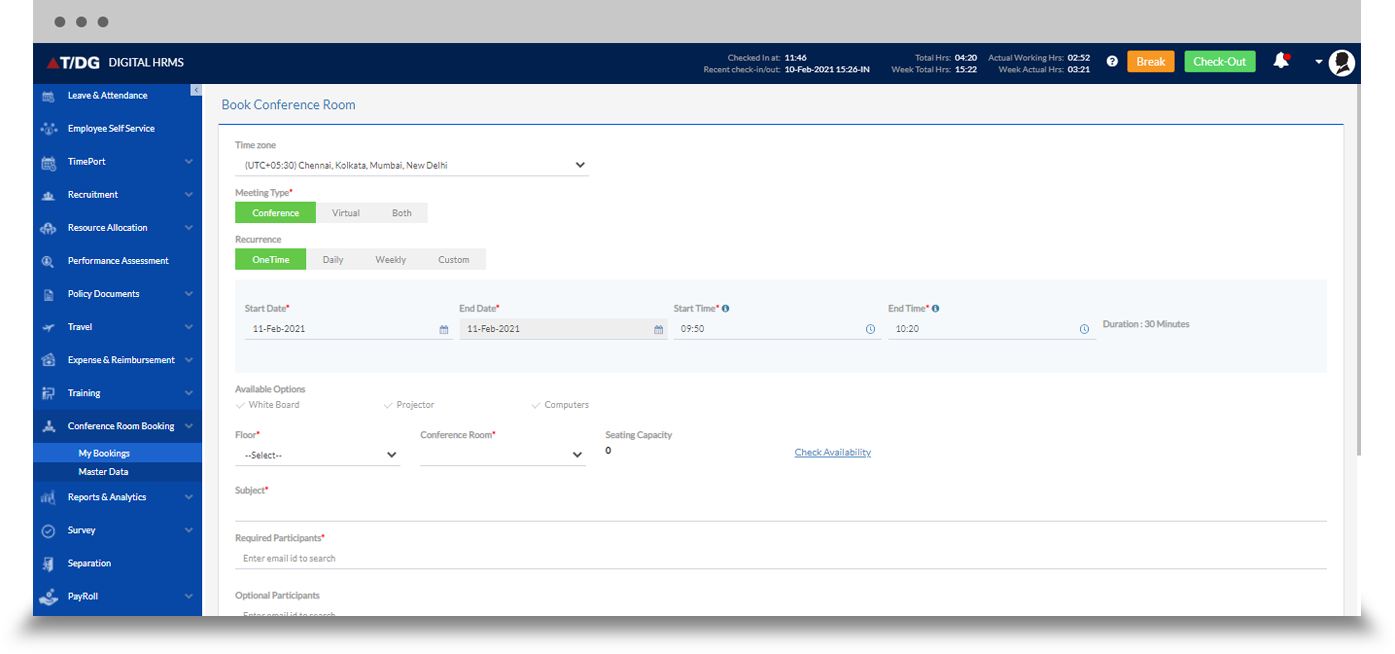 The All Bookings tab shows a list of all bookings made by employees in the organization. The table also shows the status of the bookings, along with details, such as room, floor, start and end dates, start and end time, booked by, booked on and category, as shown below.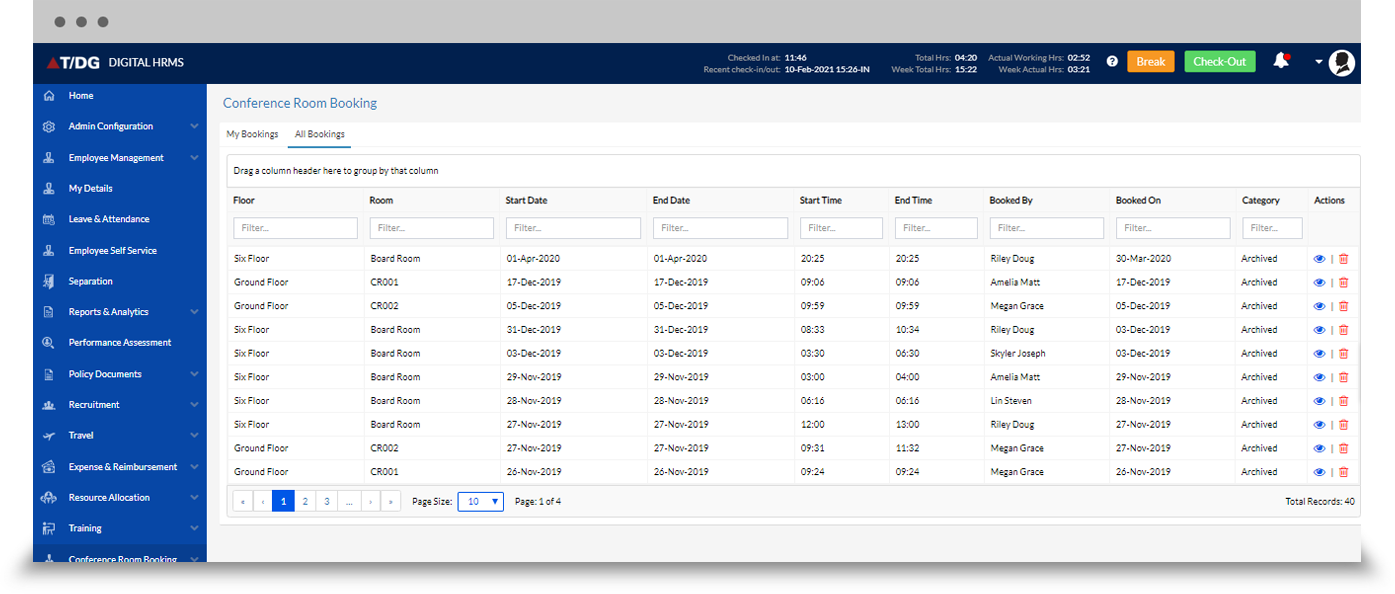 Subscribe to Our Blog and get regular updates