Digital HRMS is the Winner of the Best Value Software Winter 2022 Award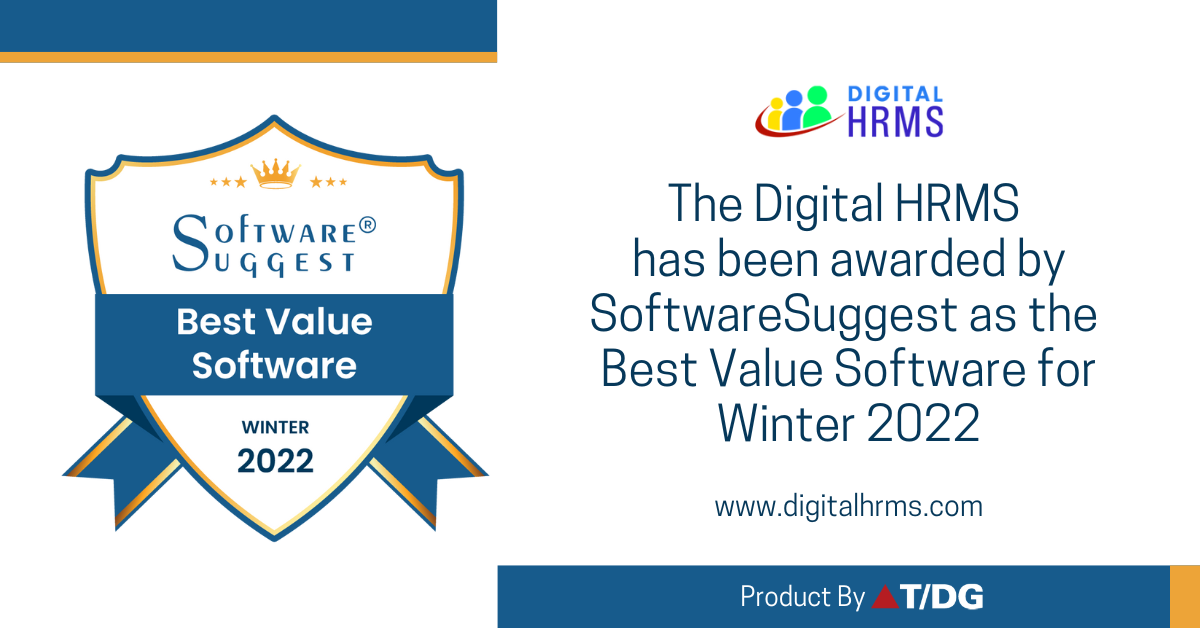 Author:

admin

Added:

28 Nov 2022
734
A GDPR-compliant HR software platform, the Digital HRMS is accessible both on-premises and in the cloud. It is the perfect software solution for both small and large enterprises due to its extremely scalable customization capabilities. It is the all-inclusive HR software that your company needs to manage all HR tasks effectively. It also serves as the HR partner it requires to simplify HR procedures.
Every HR function is covered by the automated Digital HRMS. It is a flexible platform for HR administration with a modular design, where each module of the HRMS software corresponds to a certain HR area. It is a cloud-based HR management tool that will streamline and automate your HR procedures.
Why use the Digital HRMS?
Here are the main characteristics that make Digital HRMS one of the top-value HR Software solutions to HR issues and an all-inclusive personnel management solution from hire to retirement.
Employee onboarding, personnel separation, performance assessment, employee details management, and payroll, to mention a few, are just a few of the activities that are involved in managing HR operations and the employee lifecycle. The HR Department is now paperless owing to the Digital HRMS software. The businesses have also experienced cost reductions as a result of the action.
GDPR compliance ensures the privacy and safety of user data.
Availability on Cloud, on-premise, and on the Mobile App increases accessibility.
Automated attendance tracking with the mobile app using geofencing.
Highly configurable modules for easy customization.
Smart Links for approvals without the need for application login.
Seamless integration with any Time & Attendance system.
Multiple entities & multi-location features in one application.
Advanced data security capabilities to protect HR data.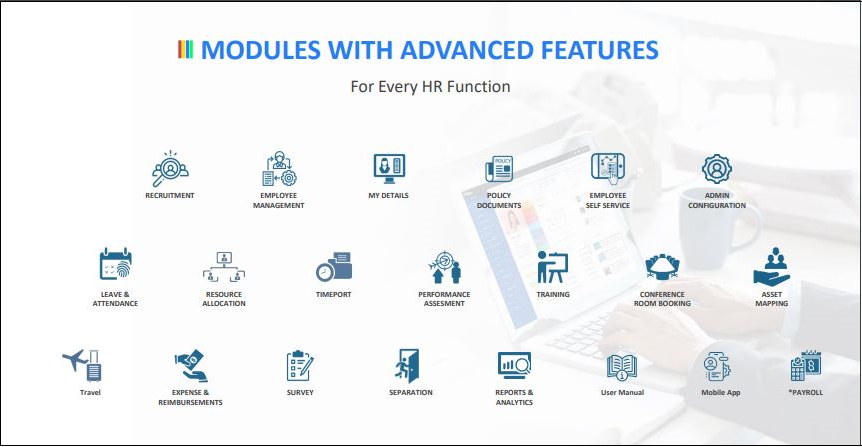 Best Value Software Winter 2022 Award for Digital HRMS
The purpose of the Digital HRMS software is to act as an HR platform that satisfies all of the HR management needs of companies, with an emphasis on providing high-quality service that lives up to customer expectations.
We are proud to receive the SoftwareSuggest Best Value Software Winter 2022 Award for Digital HRMS. This could happen only because of the entire team's continuous dedication to quality and their tireless effort in the product to add new features and upgrades.
This prize recognizes exemplary value A significant accomplishment for Digital HRMS, HR Software attests to its superiority as a leading HR software in terms of both product development and customer service.
Want to learn more about how a digital HRMS may make managing personnel and HR processes easier for your company? Get 90 days of full access to the Digital HRMS for free right now. Only available for a limited time.