Leave Management with Digital HRMS: Explore the Possibilities of an Automated Leave Management System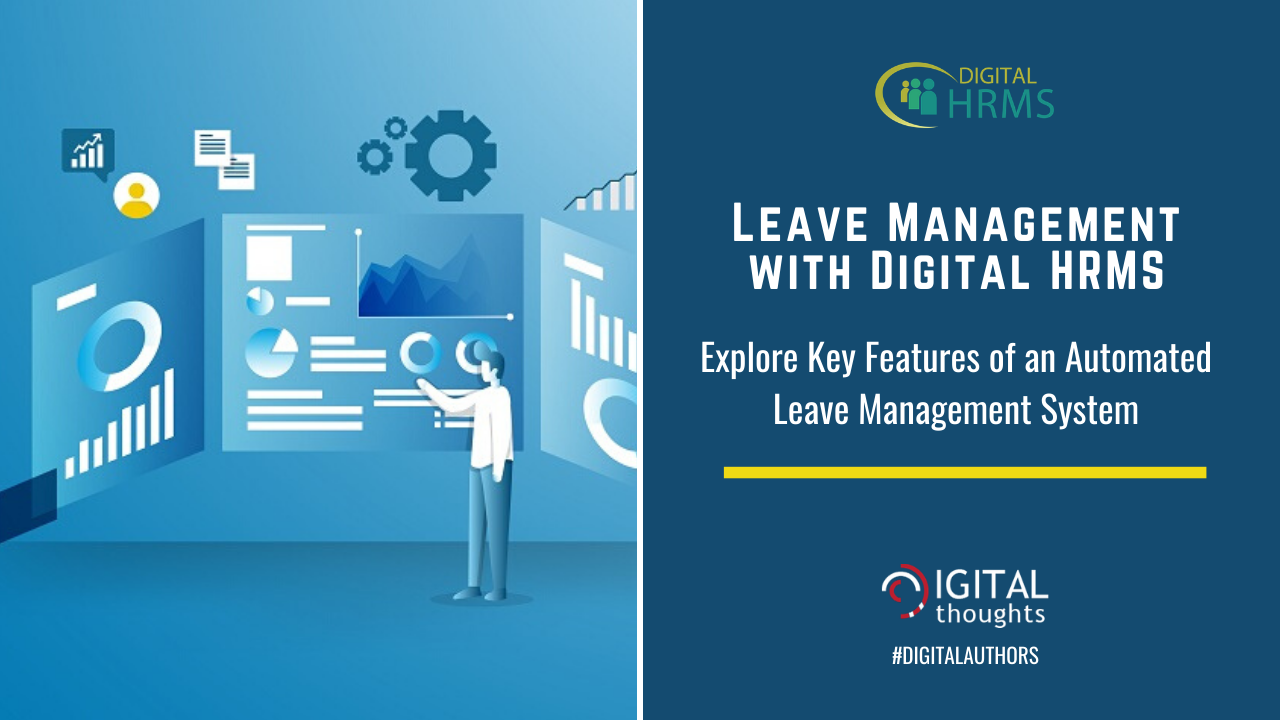 Author:

admin

Added:

27 May 2020
398
Gone are the days when paper forms, spreadsheets or emails were the only channels available to manage the leaves of employees in an organisation. This is the age of digitization and today enterprises need to invest in automated software in order to be more efficient and stay ahead of the competition. Employee management is just one of the many areas of business operations where automation is necessary, and managing employee leaves effectively is one of the key components of employee management.
Today enterprises are waking up to the possibilities that an automated leave management software brings to the table. So, whether it's an organisation of 50 to 100 employees or thousands of employees spread across different locations, an automated leave management system ensures that there is no resource crunch, payroll discrepancies or any sort of legal complications, when it comes to processing of employee leaves.
Digital HRMS is a modular HR software that offers a dedicated leave management platform, with multiple benefits for employees as well as employers. It's a platform that offers the following key features when it comes to leave management.
Intuitive dashboard that allows employees to check their leave balance, view leave history and also the list of official holidays. This makes it easy for the employees to plan their leaves beforehand.

The Managers of the respective teams have access to the leave balance of the resources in the team, as well as their leave calendar, to help them plan the availability of resources for a project.




Provision for the organisation to configure the module as per their leave policies and organisational requirements.




Availability on Cloud as well as on-premise ensures that employees can have anytime anywhere access to the data, from their own devices on the go.




The platform implements automated updating of leave balance of the employees in real time to prevent confusion and to ensure smooth Resource Management.




Fully configurable workflow when it comes to the process of approval of leave requests, right from the moment a leave request is submitted, to its final approval. Also, at every stage of the workflow, notification emails are triggered to all the stakeholders to keep them informed.




Provision for employees to pullback leave requests already submitted, till the time the request is approved by the Manager.




Provision for employees to raise request for attendance regularization (AR) as well as Work From Home (WFH) requests, for instances when they are required to work from outside the office premises.




Provision to generate automated leave reports with a few clicks, which offer a detailed overview of the leave details of the employee for quick reference.




Provision for the Manager of a team to raise a leave request on behalf of a team member, in case the team member is not able to access the platform.



Want to explore how Digital HRMS can help you manage employee leaves efficiently even when your employees are working remotely? Now, get Full access to Digital HRMS Free for 90 Days. Available for Limited Period only.