Training Management with Digital HRMS: Helping Remote Employees Learn New Skills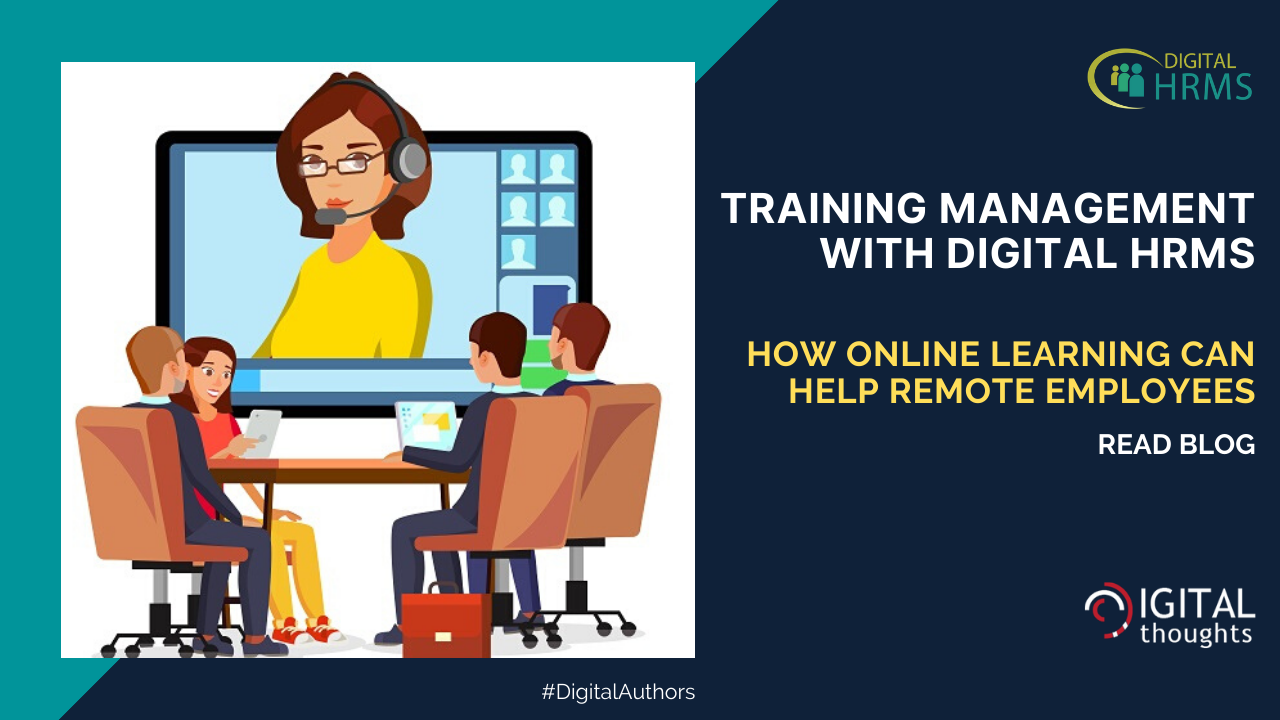 Author:

admin

Added:

30 Apr 2020
1006
According to a statistic by TechJury, e-learning increases employee retention rates by 25% to 60%.
This shows that employees indeed benefit from learning skills online. This is all the more relevant in the current scenario when so many people across the globe are working from their homes. Learning through an online platform has several benefits, and to begin with, it allows the learners to learn at their own pace. Also, at a time when people cannot leave their homes, it gives them a golden opportunity to utilize the time to learn a new skill or to take a step towards self-development.
Effective online learning can help employees to acquire some really good skills that can help them in their job profiles. Today, every corporate organization has implemented corporate training for their employees, which includes classroom training by internal and external trainers. This is complemented by activities organized by the Training team in the organization to inculcate soft skills, team building activities and a lot more.
Digital HRMS is a modular HR Software that has a dedicated module for Training Management which helps the HR or the Training team to manage the entire scope of the training activities, right from identification of training needs to training feedback and participant assessment.
Training Management with Digital HRMS
The Training Module of Digital HRMS allows the Training Admin to manage every aspect of employee trainings.
Allows the Training Admin to identify the training needs of the employees.

Allows managers to recommend trainings for team members.

Employees can login and go to the Training module to opt for trainings.

Provision for online learning through pre-uploaded videos that employees can access any time during the leisure.

Provision for pre as well as post assessments for better understanding.

Training calendar that helps employees to plan their trainings for the entire year, spread across the four quarters.

Training Admin can set a certain number of hours per year or per month as the Training goal for every employee.
Given below is a screenshot of the top panel of the Training Module, which shows the list of Classroom as well as Online Trainings for the employees.

Once the user is on the Training Module page, they can view a list of pre-recorded training material that they can access for some quick yet effective self-learning experience.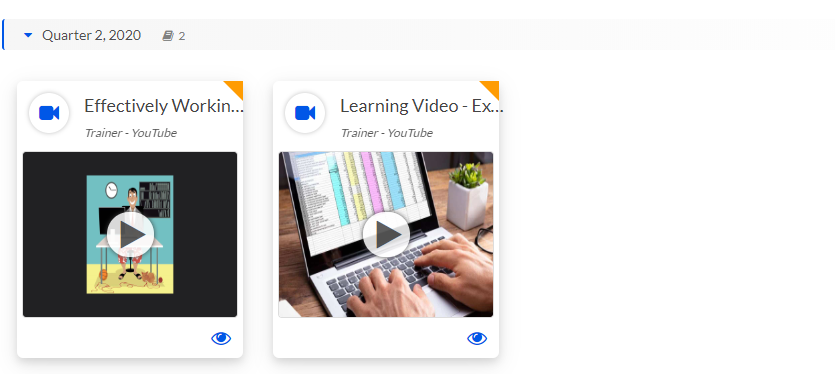 After the employee has completed with an online training video, there is also the provision for assessments to get an idea of how well it was understood and how much of the information could be easily grasped.
So, that was about how Digital HRMS helps employees get access to learning materials even when they are not able to attend classroom trainings in the office premises. This can be a great way to keep employees engaged and help them acquire new skills in the time during which they are forced to remain indoors in order to keep themselves and their family safe from the clutches of the pandemic.