Streamline the Process of Reimbursements for Your Employees
Every organization has employees travelling for work to different regions in the country or abroad. The Expense & Reimbursements module is designed to help employees raise reimbursement requests for their expenses during office tours. It's a fully customizable module that allows the organization to customize every element according to their company policies.
Users can raise expense requests by defining the expense type, amount spent on, spent mode, travel details, purpose, etc. in Digital HRMS, as shown below and view a list of raised expense requests. There is also a provision for the manager to raise requests for the team.
Users can visit the Reports section of this module of Digital HRMS to generate detailed reports on their expense requests and view history of requests. There is also a provision to search for reports using different parameters, such as Request Status, Expense Type, Spent in Currency, Date, and more, as shown below.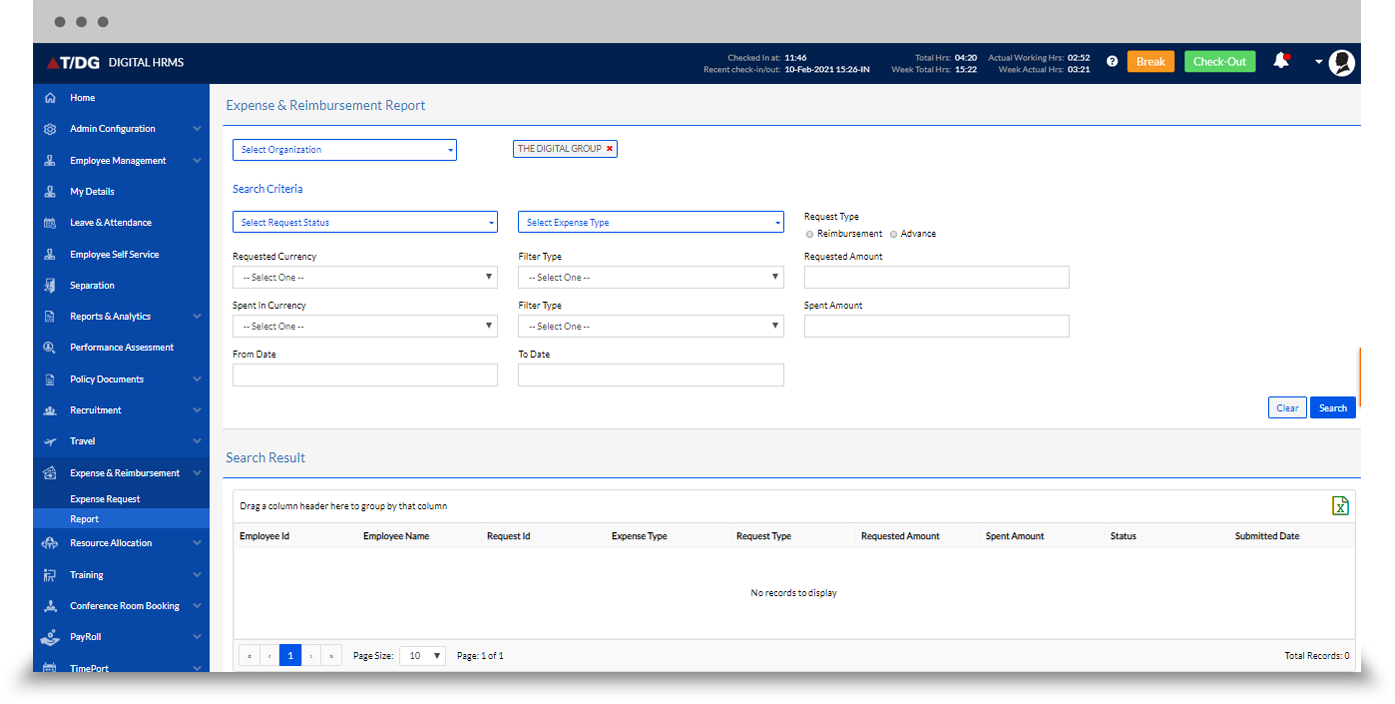 Subscribe to Our Blog and get regular updates