Best Value Software 2020 Award for Digital HRMS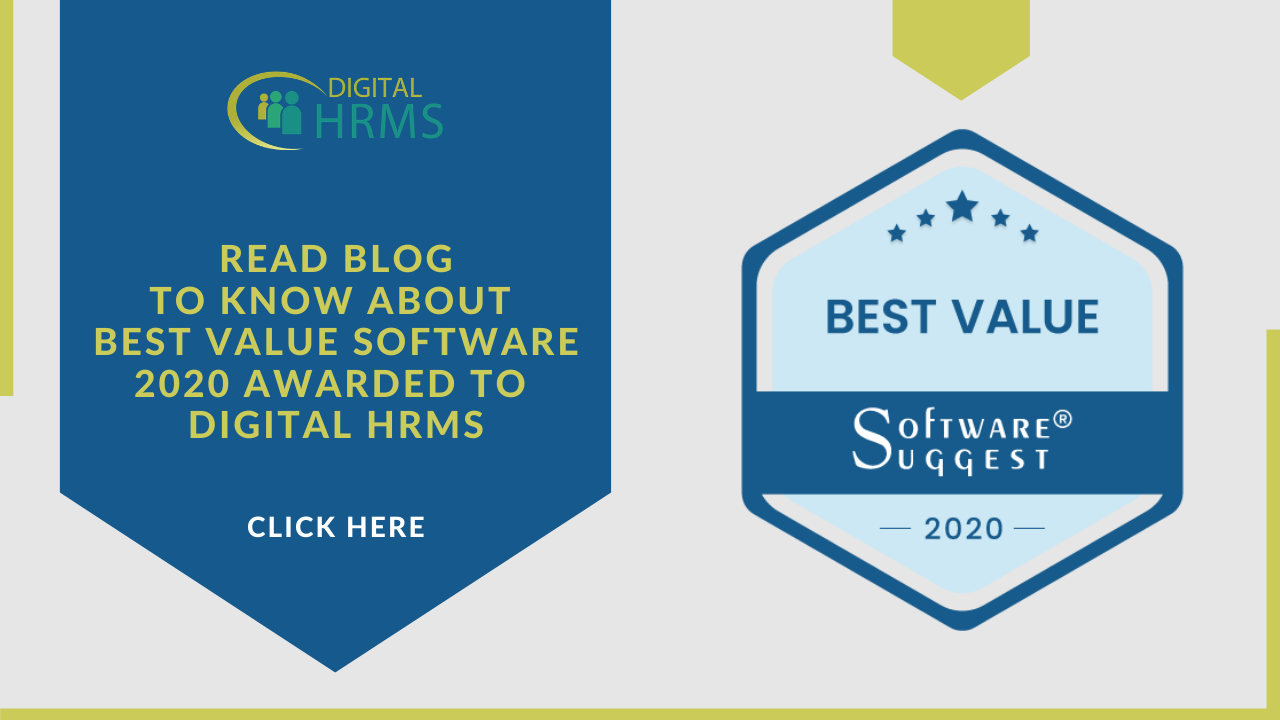 Author:

admin

Added:

04 Jun 2020
637
Digital HRMS is an integrated GDPR compliant HR software platform that is available on the Cloud as well as On Premise. It is a highly scalable platform that allows for customization, making it the ideal software solution for small and large businesses alike. It is the one-stop solution for effective management of all HR functions and is the HR partner your business needs to streamline HR processes.
Here are the key features that make Digital HRMS the ideal solution to HR challenges and a comprehensive employee management solution from hire to retire.
GDPR compliance ensures privacy and safety of user data

Availability on Cloud, on-premise and on the Mobile App increases accessibility

Automated attendance tracking with the mobile app using geofencing technology

Highly configurable modules for easy customization

Smart Links for approvals without the need for application login

Seamless integration with any Time & Attendance system

Multiple entities & multi-location feature in one application

Advanced data security capabilities to protect HR data
Digital HRMS has multiple modules to cater to each and every function of the HR department.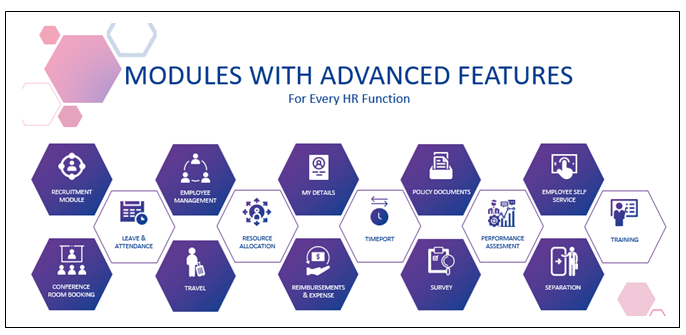 Best Value Software 2020 Award for Digital HRMS
The goal of Digital HRMS is to serve as a HR software platform that caters to every HR management requirement of businesses, with focus on quality service that meets the client expectations.
This consistent commitment to excellence by the entire team and their dedication to continuously work on the product to bring in new features and updates, has been instrumental in helping us win the

Best Value Software 2020 Award

for Digital HRMS from

SoftwareSuggest.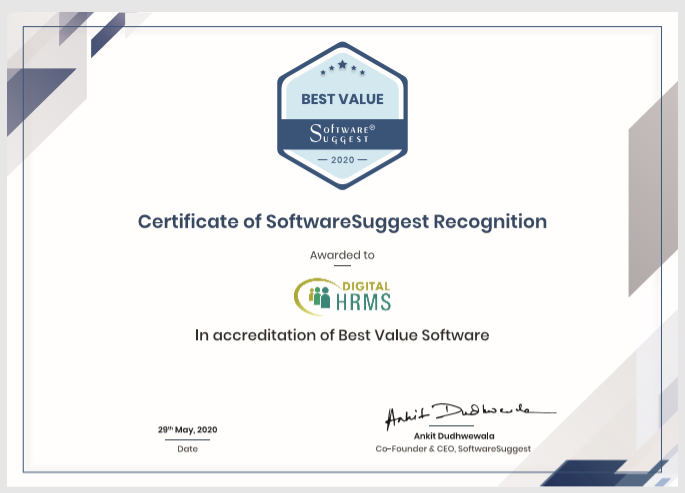 Given below is the link to the Digital HRMS profile on the SoftwareSuggest platform, where the above Award logo is featured.
This award is a milestone for Digital HRMS and is a testimony to its excellence in product development and service.
Want to explore how Digital HRMS can help your business manage your employees and streamline HR functions? Now, get Full access to Digital HRMS Free for 90 Days. Available for Limited Period only.