Simplify Employee Lifecycle Management with Digital HRMS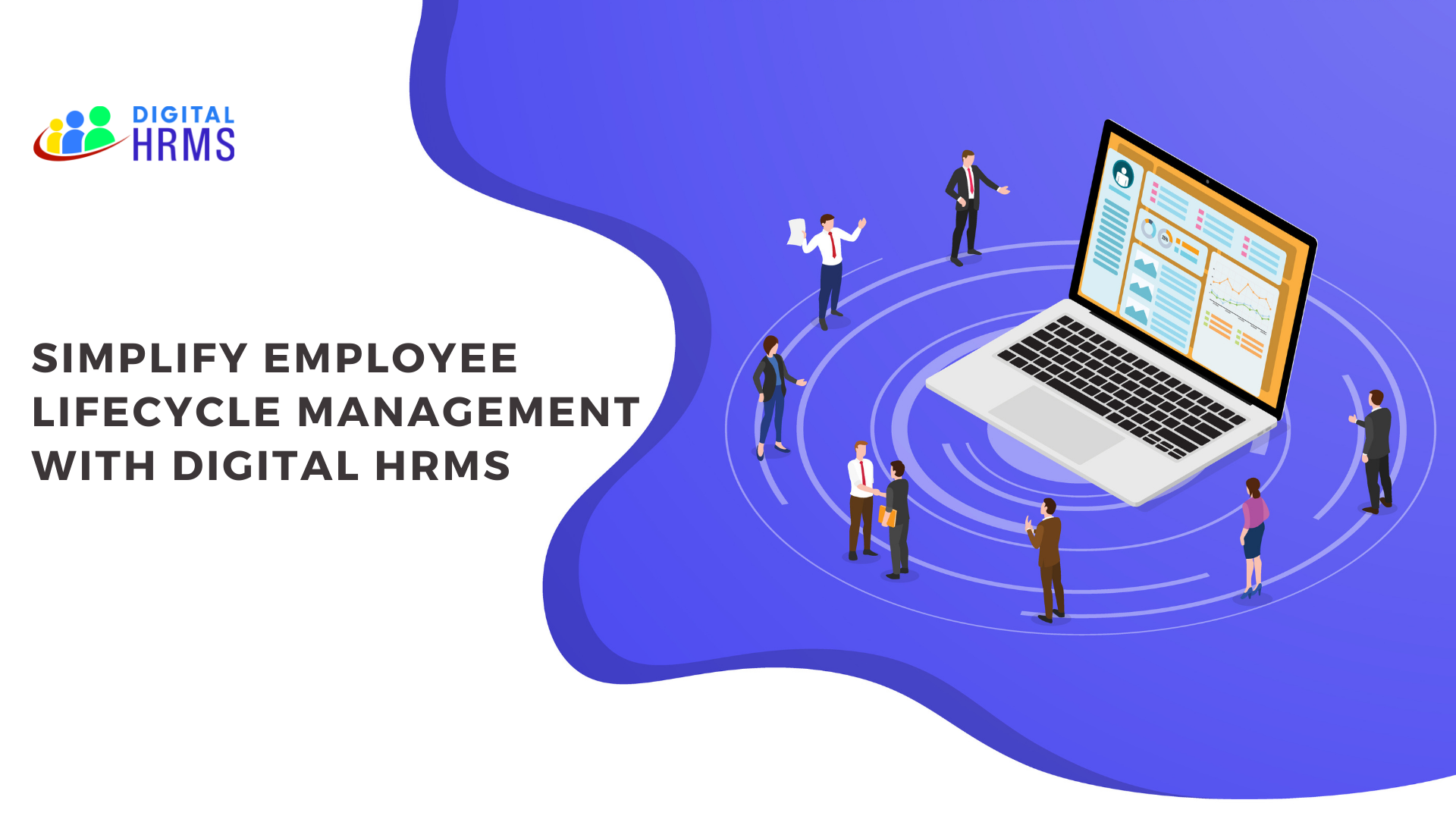 Author:

admin

Added:

30 Nov 2021
1136
Employee lifecycle management is the process of managing every aspect of the employees, right from recruitment to retirement. Employee lifecycle management is the responsibility of the HR department and in enterprises today, it can be a challenging responsibility. This is because there are hundreds of employees in organizations and countless HR functions with respect to employee management.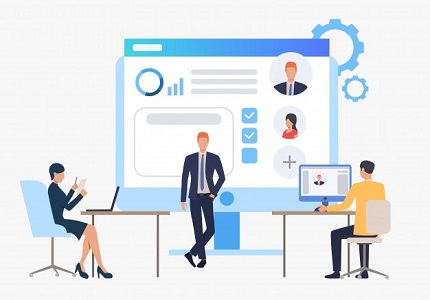 Gone are the days when manual approach to employee management could work wonders! Today, manual approach to HR and employee lifecycle management is simply not enough and HR teams in enterprises today need automation in order to improve efficiency in employee lifecycle management. An advanced HR software like Digital HRMS offers dedicated modules for every component of employee lifecycle management, which makes the process faster and more efficient.
Employee Lifecycle Management with Digital HRMS
Before we learn about how Digital HRMS application helps in employee lifecycle management, let us have a look at the components of employee lifecycle management. The primary components of employee lifecycle management is as follows: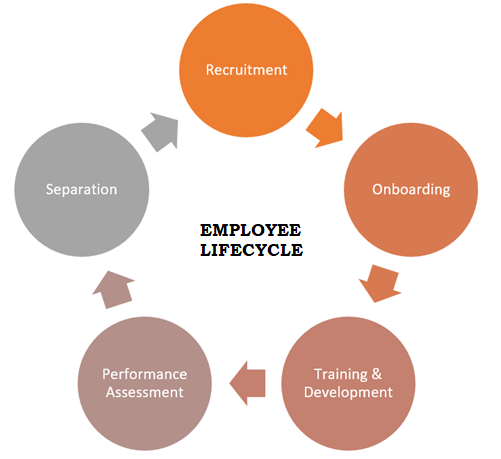 3.

Training & Development

4.

Performance Assessment
The Recruitment gateway serves as the conduit via which the greatest talent finds their place in the organization, and it is one of the primary tasks of the HR department of enterprises. The Recruitment Gateway of the Digital HRMS application is an example of an advanced platform that may assist the HR staff in streamlining and improving the recruitment process.
A HR software platform like Digital HRMS is meant to not only automate, but also to make the employee onboarding process paperless and streamlined. The HRMS application helps boost employee engagement as a systematic process of onboarding can have a big impact on employee engagement levels of new hires.
3] Training and Development
A specific learning management system (LMS) is provided by the Digital HRMS HR software platform, which allows the HR department to manage staff training activities online. From defining training needs to managing post-training feedback, everything is possible on a single platform.
4] Performance Assessment
With hundreds of employees in today's firms, manually managing employee performance evaluations is nearly impossible. This is where the new generation HR technology, with its advanced performance management system, may help solve the problems. A new generation HR software, such as Digital HRMS, provides an automated Performance Management System that makes it simple to ensure that everyone of your employees receives awards and appraisals.
The HR department can use HR technology like Digital HRMS application to ensure that there are no gaps in the separation process, making it a pleasant experience for both the employee and the company. When using the employee Separation Module of a HR software like Digital HRMS, the advanced security features of Digital HRMS offer total data security and protection from potential dangers and risks.
Want to explore more about how new generation HR technology like the Digital HRMS HR software platform can help your HR team streamline employee lifecycle management?
Stay connected with us on Social Media for all the latest updates.