Employee Separation with Digital HRMS: Explore Capabilities of Automated Separation Management System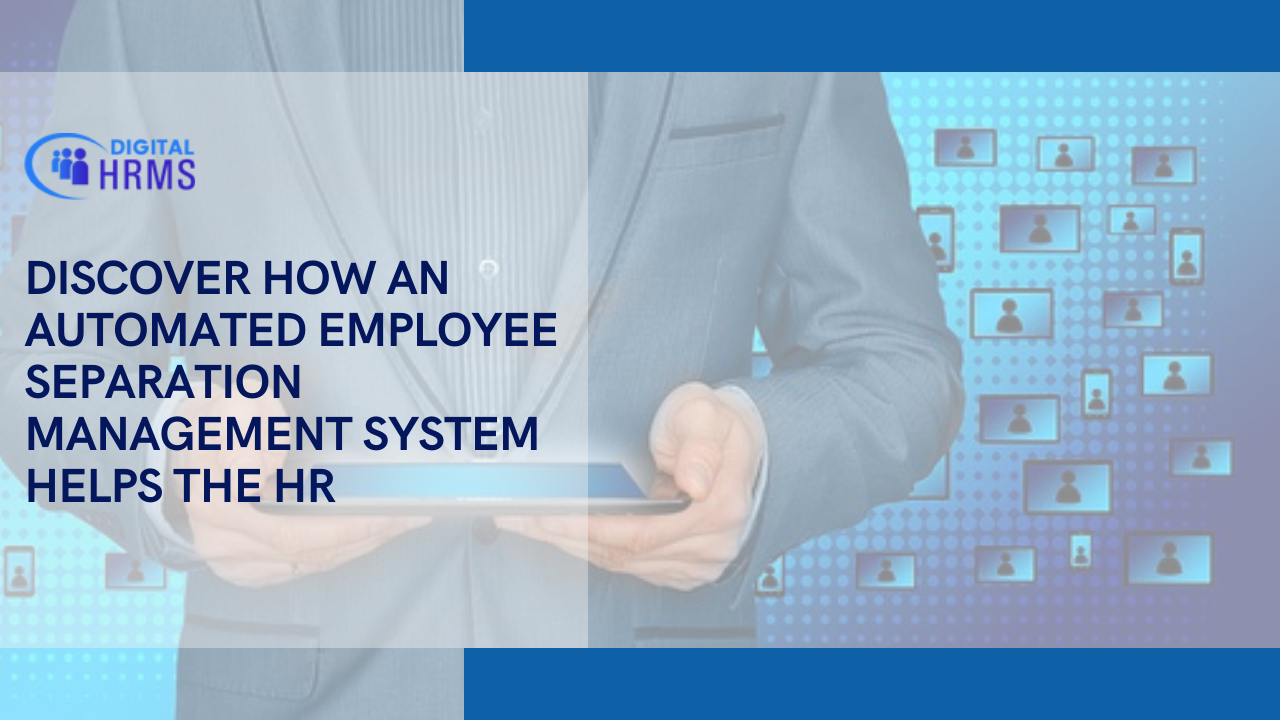 Author:

admin

Added:

21 Dec 2020
434
Employee separation can be complex if your enterprise is managing human resource processes manually. Add to that the current remote work scenario, and it can really be a challenge. This is because the process of employee separation consists of various activities that need to be taken care of and involves multiple departments, including the admin and IT departments. There are also quite a lot of formalities involved along with a lot of paperwork.
In the current scenario, managing formalities like exit interview and signing of documents remotely is the need of the hour, which calls for a more streamlined process. Also, the concern of data security with employees who are leaving the organisation.
The solution comes in the form of an automated employee separation management system and Digital HRMS is an example.
Digital HRMS
helps the HR department to ensure there are no gaps in the separation process, making it a smooth experience for the employee as well as organisation. Advanced security features of Digital HRMS also ensure complete safety of data and protection from possible threats and risk associated with it, when using the employee Separation Module.
Following are the key areas that are taken care of through the automated employee separation management process of Digital HRMS.
Ensuring complete compliance to all the relevant laws pertaining to employee separation
Deactivation of biometrics or access card for the exiting employee
Ensuring all the company property is collected from the exiting employee and record is maintained for the same
Discontinued access to cloud network and/or official databases as applicable
Assured completion of paperwork and formalities
Scheduling and conducting exit interviews
Discussions with the exiting employee regarding areas like employee insurance, gratuity, provident fund, etc.
Discontinuation of payroll for the exiting employee
All of the above pointers are covered by Digital HRMS, making it the ideal platform for streamlining employee separation
management
. Given below are some features of the Separation module of Digital HRMS.
Stress-free resignation recording/pullback process
Customizable exit interview surveys
Quick exit interview scheduling and feedback review
Employee deactivation at the click of a button
Dynamic workflows
Temporary disablement/enablement of employees
Quick clearance activity from all the departments
Detailed reports and email notifications
Want to discover more about how the Digital HRMS Separation module can help manage and streamline employee separation management?