Infographics Blog on Key Employee Turnover Statistics 2020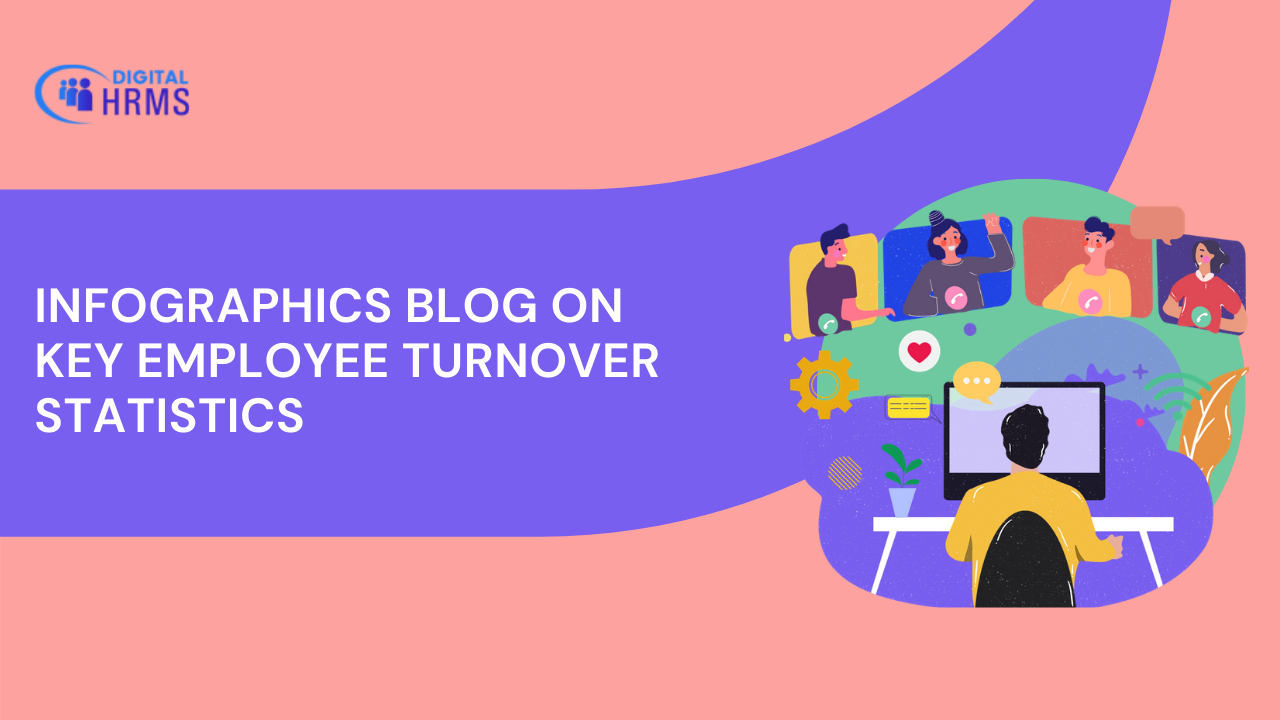 Author:

admin

Added:

19 Nov 2020
233
Employee turnover is one of the issues faced by enterprises today, and is defined as the number of employees that leave the organization over a period of time, only to be replaced by new employees. In the last few years, the rate of turnover has been on the rise, as more employees are switching to new jobs than what it used to be earlier. For instance, consider the statistics below.

51% of employees are actively looking for a new job at any given time. – Gallup
This shows that employee turnover is quite significant, which leads to a stiff competition for finding the right talent. This can be a cause of concern for the enterprises because finding a replacement for an employee takes an average time period of 36 days, and also at least 20% of their salary. Here we bring to you some more of insightful analytics on employee turnover in the infographics below.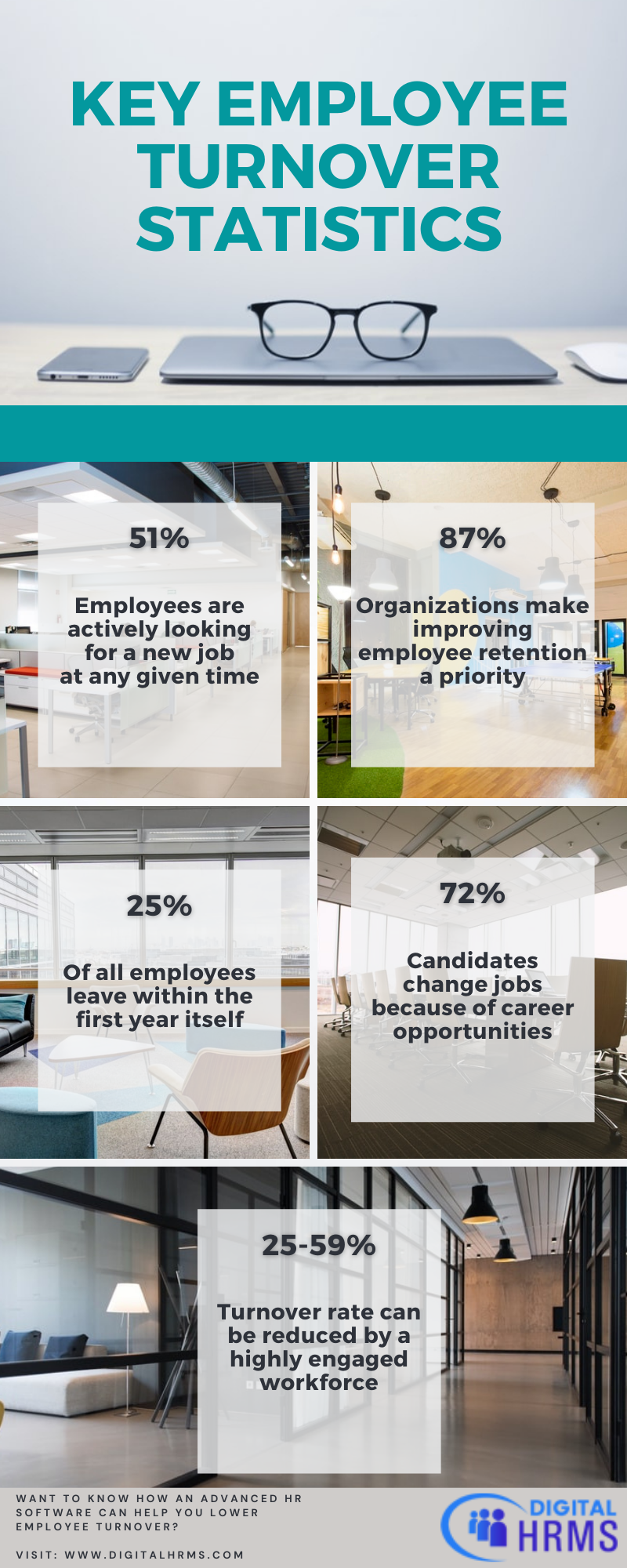 There are several factors affecting employee turnover, some of them are as follows:
Lack of recognition for job well done
Unfeasible expectations from the employee
Negative work culture in the organization
Lack of proper communication channel for the employees
Lack of growth opportunities
Little or no employee engagement
While some amount of employee turnover is inevitable, there are a few steps that the HR department of an organization can take in order to make employees continue their association with the organization. An HR software can help HR teams go a long way in implementing the right steps towards reducing employee turnover.

For instance, talking about
Digital HRMS
, an advanced HR software that automates every function of the HR and streamlines employee management, the following are a few ways it can contribute towards lowering employee turnover.
A streamlined paperless onboarding system makes it convenient for the new hires to get familiar with their roles and responsibilities in the shortest time.
Performance management module ensures employees get a fair appraisal for their efforts and achievements.
The LMS module ensures employees get the opportunity to develop their skills and explore new concepts through online training sessions.
The platform serves as a single centre of communication for employees in every part of the globe and even when they are working remotely.
Allows employees to carry out certain administrative tasks themselves through the Employee Self service portal, thus reducing their dependency on HR.
Want to discover more about how Digital HRMS can help you lower employee turnover and boost employee morale? Now, get Full access to Digital HRMS Free for 90 Days. Available for Limited Period only.

Discover the Digital HRMS Mobile App for Android and iOS users.