5 HR Experts on Biggest Challenges Facing HR Today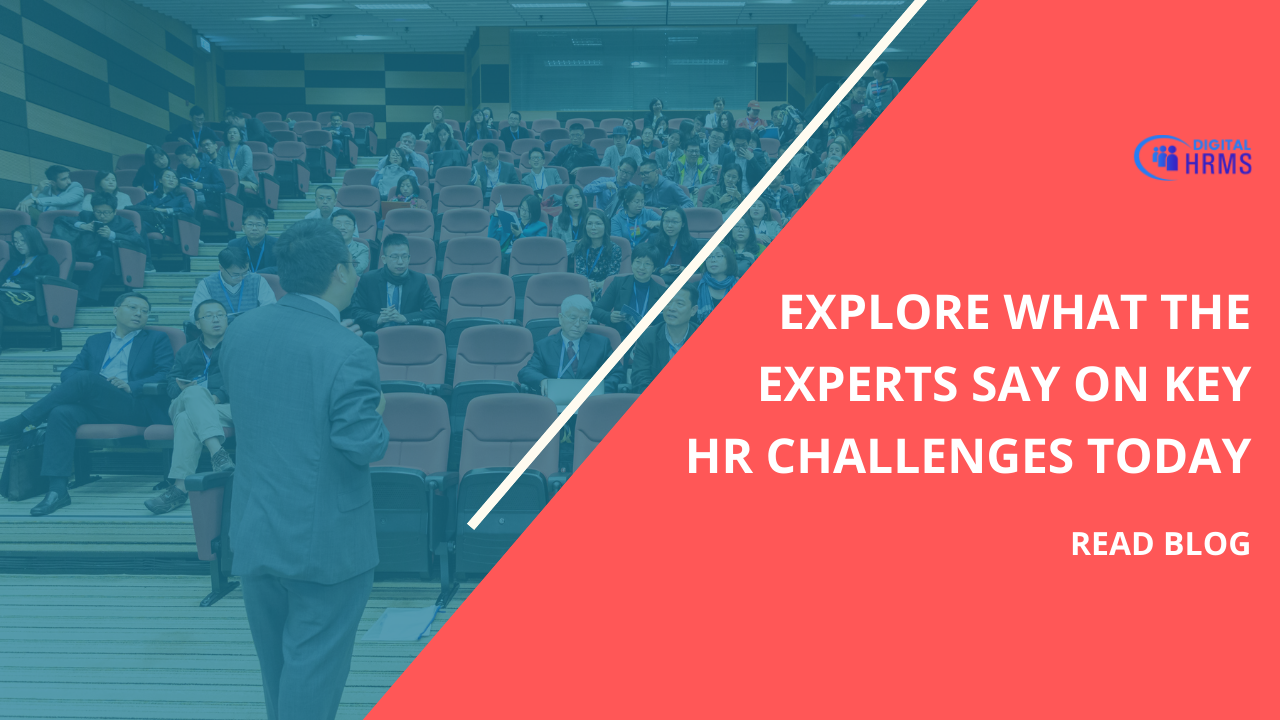 Author:

admin

Added:

07 Oct 2020
384
The Human Resources landscape is changing today, with an ever increasingly competitive market and the rise in the issues to manage regarding employees. This often leads to the emergence of multiple challenges for the HR teams in today's organisations. In fact, it can be a really tough job to play the role of HR in organisations today. Here we have the HR experts talk about the most significant challenges that HR professionals face in the current times. So, let's get started.
1] Lack of Communication
Mark Lewis,
CEO of Hellocecil, insists on the significance of good communication between individuals as well as teams in an organisation in order to create a good work environment. Communication is key when people work together, and in the absence of good communication, teamwork suffers and so does the productivity of the organisation as a whole.
Mark says, "The larger the organisation, the larger the potential problem. An organisation is always well served to invest time and money on training programmes and workshops that elevate skills such as verbal and writing skills; presentations; listening skills; dispute resolution skills; providing and accepting feedback; systems for addressing complaints or dissatisfaction; and the like."
2] Good Leaders are Hard to Find
These days it seems what most organisations lack is a good leader. However,
Chris Groscurth, HR leader and consultant
, insists that the implementation of
HR technology
has opened the door for HR professionals to dedicate more time towards strategic decision making, which is essential for bringing good leaders to the fore. However, organisations should realise that strategies call for change and investments to be made.
Chris says, "The pitfalls and challenges of digital transformation are the amount of change it requires and helping HR business partners learn new skills."
3] Time Continues to Be a Challenge
Rhian Sharp, CEO of Sharp HR Consulting
, says time management has always been a challenge for the HR department because of the multiple roles the new age HR professionals have to play. It often gets difficult to do so much in so little time.
Rhian says, "HR professionals must find the right people, train new hires, create and reinforce the organisation's culture. Plus, they must be ambassadors of the company brand, crest policy, employee relations, etc. There is simply not enough time in a day to do it all."
4] Regulatory Compliance
The compliance with laws and regulations is a challenge faced by HR teams all across the globe.
Stacey Dennis, Sr. HR Specialist
, explains that this is because of different laws in different nations of the world. She says, "If a business operates across state lines, the HR team may be faced with several compliance or practical challenges."
This calls for special measures by the HR department to ensure complete compliance and risk mitigation.

5] Building a Positive Work Culture
As easy as it may sound, building a positive work culture is a challenge because of the diversity at the workplace. With people having different outlooks, conflicts can become common.
Nate Masterson, HR Manager
, says, "You may be able to choose your friends, but you can't choose your co-workers. This unfortunate truth can sometimes have detrimental consequences, especially when dealing with toxic behaviour in the workplace. It's crucial to watch out for other toxic behaviours such as possessiveness, explosive temper, acute jealousy, mood swings, and physical violence."
The HR has the responsibility to ensure such issues are resolved and are not blown out of proportion. After all, a good work culture is essential for employee productivity.
So, that was about what some of the leading HR thought leaders have to say on HR challenges today. While the challenges can be quite a few, the focus should be on finding the right solutions.