5 Expense Management Tips for Businesses Today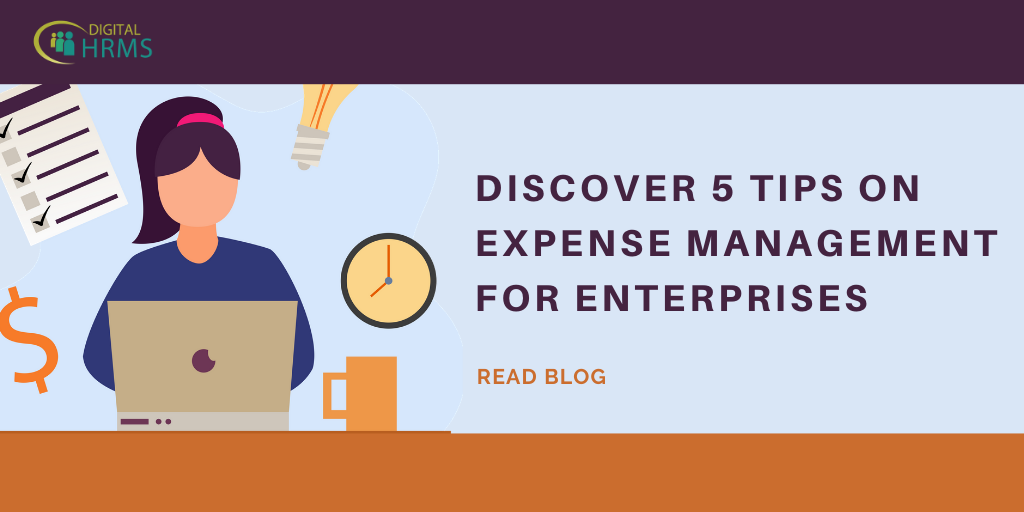 Author:

admin

Added:

06 Aug 2020
406
Management of expenses is one of the integral parts of managing a business and it's something that enterprises cannot afford to ignore. Intelligent expense management can help your enterprise take control of the finances and curb unnecessary additional expenses. In the long run, expense management, if done well, can help a business save significantly and boost profitability.
However, is not as simple as it sounds because there are inevitable expenses a business cannot do without. The trick lies in identifying the expenses in order of their priority along with smart financial planning. Investing in an expense management software can be a good step towards efficient expense management. Here are a few tips to help you get started on your way to efficient and streamlined expense management.
Tip 1: Automate your expense management
According to a research by Tallie, even today 43% of companies are still managing business expenses manually
, instead of opting for an expense management software
.
This is a very dismal figure because manual approach to expense management comes with its own set of challenges, some of which are loss or misplacement of paper receipts, difficulty in creating reports, chances of errors due to manual processing, and time taken in processing reimbursements, to name a few.
An expense management software is the solution to all of these challenges and more.
Moreover, with automated expense management systems available today, it's time businesses bid adieu to the age old manual process. For example, Digital HRMS is an advanced expense management system that offers multiple benefits to businesses when it comes to managing expenses and streamlines the entire process. As business operations become more complex by the day, investing in an expense management software is the best decision enterprises can take.
Tip 2: Draft an expense policy
Outlining the expense policy of your organisation on an official document is the very first step towards addressing challenges in expense management. The goal is to make the details of the process of expense management clear, transparent and easily accessible to any employee who wants to learn more about it. This document should include all the required details, including what all expenses are covered under the reimbursement policy, the process of reimbursement approvals, the documents required to support the reimbursement claims, etc.
A powerful expense management software, which is often a part of the new age HR software, can provide the insights needed to draft an expense policy.
Tip 3: Reconsider your hiring requirements
While you need good resources to be part of your team, it helps to know that hiring is something that needs to be well thought out and should be a decision that works in the long run. After all, payroll is one of the biggest expense categories for organisations. Impulsive hiring can result in excessive expenses for the company and also prove detrimental to the employees in the long run, because they might be laid off in case the company goes through a rough patch. The key here is to spend time in analysing the need for new resources and make a decision accordingly
, and the insights for the same can be provided by the HR software
.
Tip 4: Audit your expenses on a regular basis
Conducting audits on the expenses of your organisation is one of the proven ways to discover and eliminate unnecessary expenses. The audit should be about analysing the fixed or regular expenses, such as telephone
bills or transportation charges, in order to find ways to reduce costs. It's all about looking for better deals periodically and negotiating with suppliers and vendors for a better deal that helps you save a few dollars.
An expense management system can help your enterprise in this regard, with its provision to keep all the expense data at one place for quick analysis.
Tip 5: Analysing enterprise expense data through reports
Reports form an essential part of expense management because of the insights they provide. A new age expense management software like Digital HRMS gives you auto generated reports on the detailed aspects of the areas where your business is spending money, how much money is being spent and how often. This information can be intelligently used to streamline the expenses through extensive research on the findings to come up with new approaches that can help your enterprise save money without compromising on the areas where you are currently spending.
Thus, an expense management software can help you with insights on expense and data for effective data analytics.
In addition to the tips mentioned above, here is a bonus tip for you! Yes, you heard that right. Many enterprises these days are opting for a Corporate Card that allows employees to pay from a single card for the company expenses. This way, there is no requirement for the employee to pay from his wallet in most instances, thus eliminating the need to wait for reimbursements.