Travel Management with Digital HRMS: Features of an Automated System for Managing Business Travel Requests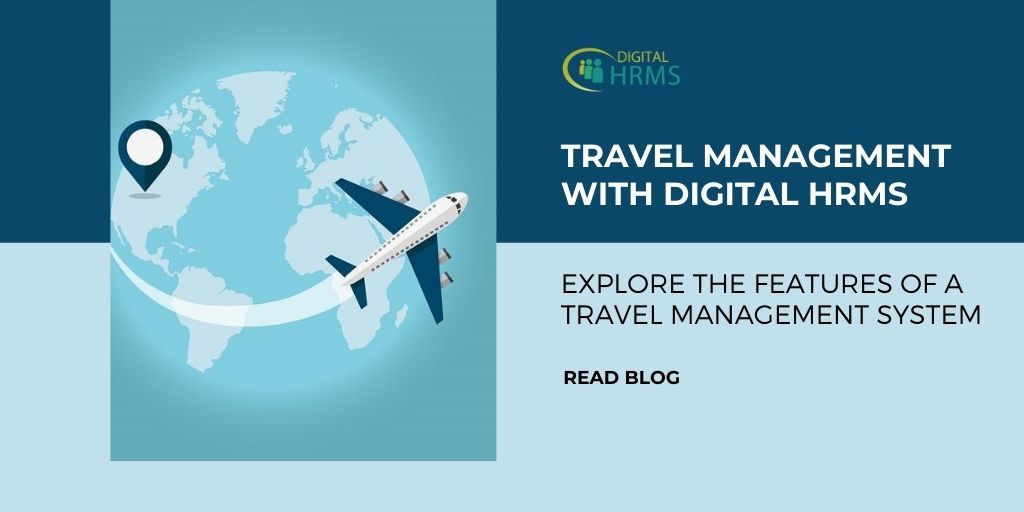 Author:

admin

Added:

30 Jul 2020
79
Travelling is a key component of every business and with today's modern enterprises having offices in multiple locations across the globe, travelling has become indispensable. As employees travel to various locations all over the world, it can be a challenge for enterprises to keep a track of all the travel requests raised by the employees throughout the organisation. In fact, managing and processing travel requests is just one aspect of the travel management process. It also involves booking the travel itinerary and making arrangements for accommodation.
Every business trip requires meticulous planning and prior bookings to avoid hassles at the eleventh hour. However, employee travel management can open be challenging for Enterprises. This is where an automated travel management system comes into the picture as it is design to help enterprises streamline the entire process of travel management.
Travel Management Simplified with Digital HRMS
Digital HRMS is an integrated HR management software platform that comes with independent modules for every HR function. The travel management module of Digital HRMS makes it easy for employees to raise travel requests and also monitor the status of the requests. There is also the provision for managers to raise travel requests on behalf of the employees.
The following are the key features of travel management system of Digital HRMS:
Provision for employees to raise travel requests on the platform

Transparent monitoring of travel requests with ease

Quick sorting of existing requests

Provision to define travel types, purpose and date

Provision to view a list of travel requests and their status

Provision to raise requests for the team

Quick and detailed reports on the travel requests of employees
Users can create travel requests by defining the travel type, purpose and date in Digital HRMS and view a list of raised travel requests. There is also a provision for the manager to raise requests for the team.Users can visit the Reports section of this module of Digital HRMS to generate detailed reports on their travel requests and view history of requests. There is also a provision to search for reports using different parameters, such as Request Status, Travel Purpose, Travel Type, Bill To, and more.
Want to explore how Digital HRMS can help your business makes it easy to manage travel requests?
Visit our website www.digitalhrms.com or drop us an email on
marketing@digitalhrms.com
and our team will get in touch with you.