Reports with Digital HRMS: Exploring Why HR Reports & Analytics Tool is Important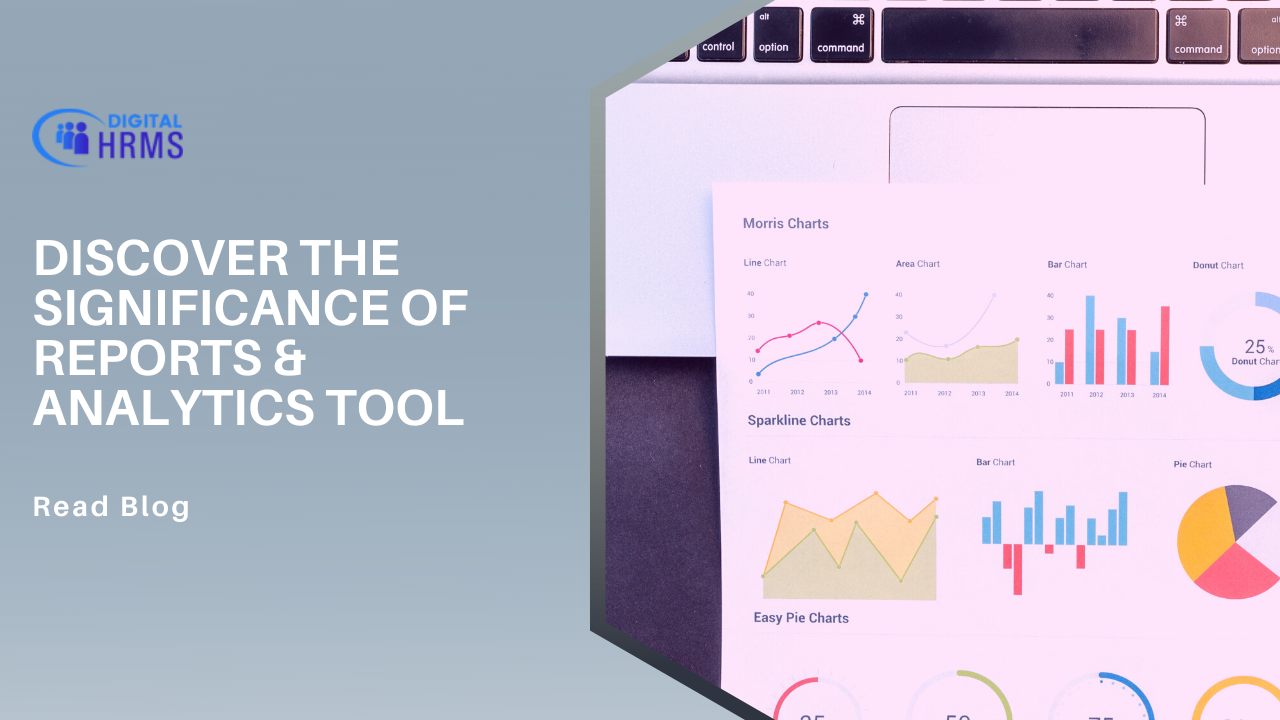 Author:

admin

Added:

05 Oct 2020
346
Even in the current times, when data is a huge driving force behind the success of enterprises, there are numerous organisations that are still stuck with the age-old manual process of business operations. While many may argue that the paper-based system is manageable when it comes to small scale business operations, there are certain factors that are simply not possible with a manual process. For starters, generating reports and analysing data is something that is only possible with an automated system.
When it comes to HR data, Reports and Analytics are crucial because it's the only means to derive valuable insights from the HR data, which can be used for strategic business decision making. This is one of the key reasons enterprises today are investing in automated human resource management systems. For instance, a platform like
Digital HRMS
, which is a comprehensive HR management platform, comes with a dedicated module that has the
capability
for analysing HR data and creating detailed reports with a few clicks. Given below a few key reasons enterprises today need a platform like Digital HRMS to generate detailed automated reports.
1] Key Decisions in Recruitment
The data available to the recruitment team of any organisation is enormous and the good news is that a Data Analytics platform has the capability to work wonders with data. For instance, analysing the skills and level of expertise of previous employees working in a specific position, can provide the recruitment team an outline of the type of candidates to look for who would prove to be the best fit for that particular position.
2] Understanding the Need for Hiring Candidates
There are certain situations or type of projects that call for more people to be a part of the team. These are the situations that demand hiring new people and these types of situations can be identified when the HR team is able to analyse the data from the past. This will ensure the recruitment team is prepared with the list of promising candidates should there arise the need for new hires from the particular team.
3] Keeping a Tab on Employee Performance
Tracking the performance of hundreds of employees in an organisation can be tricky without the access to a platform that makes performance assessment of employees a systematic process. An analytics platform like Digital HRMS has the capability to track and analyse employee performance data to provide the HR team with the insights they need for implementing a fair appraisal system for all the employees in the organisation.
4] Access to Data Required For Improving Employee Engagement
Employee engagement is one of the major issues in organisations across the globe today, because of the fact that reportedly almost 75% of employees are not engaged at work. This makes it all the more important for the HR to take the right steps towards improving employee engagement. It helps to know that there are several factors that influence employee engagement. While surveys can be a good way to understand employees better and identify the issues concerning them, it is only with the help of Analytics that the HR can derive insights to take the best decision towards creating a positive impact in this regard.
5] Contributing Towards Strategic Decision Making
As the new age HR software platforms are automating the regular HR tasks, the HR teams today have the time and energy to contribute towards strategic decision making. The good news is that they are in a position to contribute towards making decisions, armed with the HR data analytics and reports.
Want to discover more about how Digital HRMS can help you create reports for HR data? Now, get Full access to Digital HRMS Free for 90 Days. Available for Limited Period only.
Visit our website
www.digitalhrms.com
or drop us an email on
marketing@digitalhrms.com
and our team will get in touch with you.Now, get Full access to Digital HRMS Free for 90 Days. Available for Limited Period only.