Manage your Employees' Expenses and Reimbursements More Efficiently Through an Expense Management System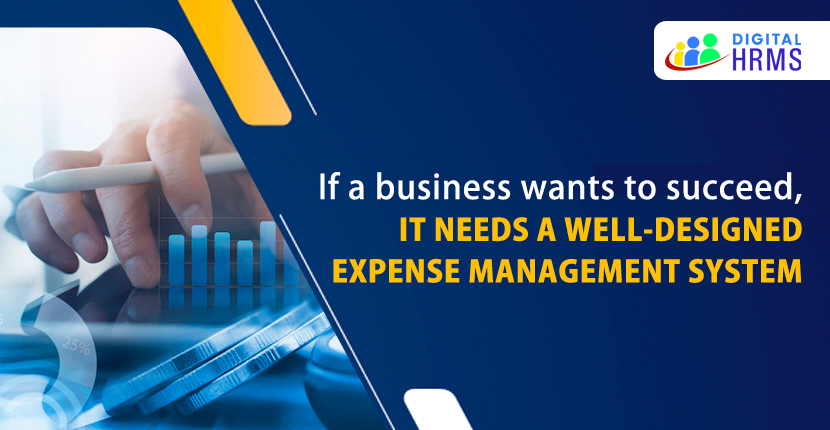 Author:

admin

Added:

02 Nov 2022
681
What is an Expense Management System?
A program called expense management software streamlines the receipt-to-reimbursement process by automating many of the steps. Businesses may use this software to manage trip reservations, automate the filing of expenditure reports, expedite approvals, speed up refunds, and monitor expense claims in real-time.
The usage of software solutions by small, medium, and big enterprises throughout the world to automate their cost management process will increase in the upcoming years.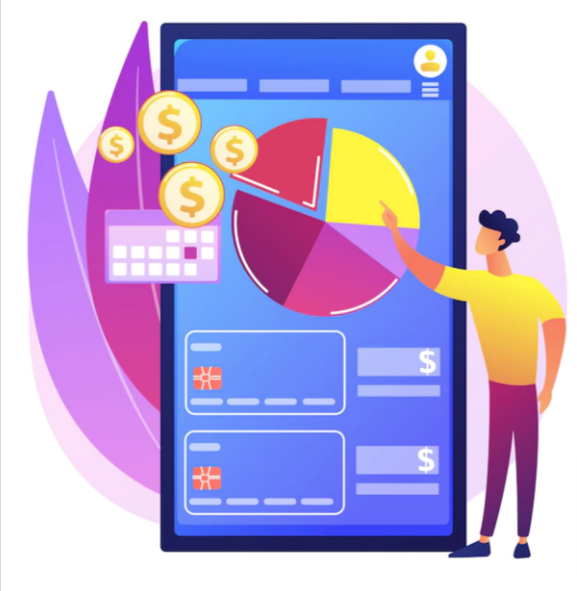 Features of the Expense Management Platform from Digital HRMS
In order to understand what to look for in an expense management platform, let's take a closer look at the important aspects of the Digital HRMS's expense management platform. To know about expenditure management with Digital HRMS let us go through the key features to look for in Digital HRMS
Advanced reporting and analytics feature in the Digital HRMS expense management system makes it simple to generate automatic reports on the company's spending with only a few clicks. These reports give the management the data they need to understand the costs of the business and, if required, modify the strategy.
The whole process of expense management starts when an employee submits a request and concludes when the reimbursement is deposited into the employee's account.
This could make it challenging for the employee to follow the progress of the request. This is made easier by the Digital HRMS expense management system, which automatically notifies all parties at each stage of processing the reimbursement request. This is a fundamental operation that has been put in place to make sure that everyone understands how the request will be handled.
Since other departments, such as the accounts department, which credits reimbursements, are engaged in expenditure management, the Digital HRMS Expense Management System cannot be considered a standalone module. As a result, the gadget seamlessly integrates with the company's ERP software as well as its accounting and payroll software.
It supports effective tracking and control of company costs as necessary. It is straightforward to collect the data required to conduct the return to the employee's account thanks to integration with accounting software.
Simple Access through Mobile Devices
Mobility is one of the most crucial features to search for in an expenditure control system. Since a sizable amount of employee expenses go toward business travel, the Digital HRMS expense management system enables resources to submit requests and track their progress on their mobile devices. The Digital HRMS mobile app makes it possible for employees to access the system while on the move using their smartphones or other smart devices. Users may have access using the mobile app, which is available for iOS and Android.
Benefits of the Expense Management System from Digital HRMS
Here, we examine a few advantages of the Digital HRMS platform for expenses and reimbursements.
Employees only need a few clicks to submit expense requests.
Effective expenditure request monitoring is simple
Several categories of expenses in a single request
Choice of several currencies for the amount spent
Process of approving expense requests at many levels
Simple details and request progress monitoring
Streamlined method for managing expenses
More rapid reimbursements
Want to learn more about how your HR staff can better efficiently handle employee reimbursements and corporate expenses? Check out the Digital HRMS Expense Management System which is an efficient HR management software.
Our team will contact you if you visit our website at www.digitalhrms.com or send an email to marketing@digitalhrms.com. Get 90 days of full access to the Digital HRMS for free right now.