Expense Management with Digital HRMS: Discover a Seamless Way to Manage Expense & Reimbursements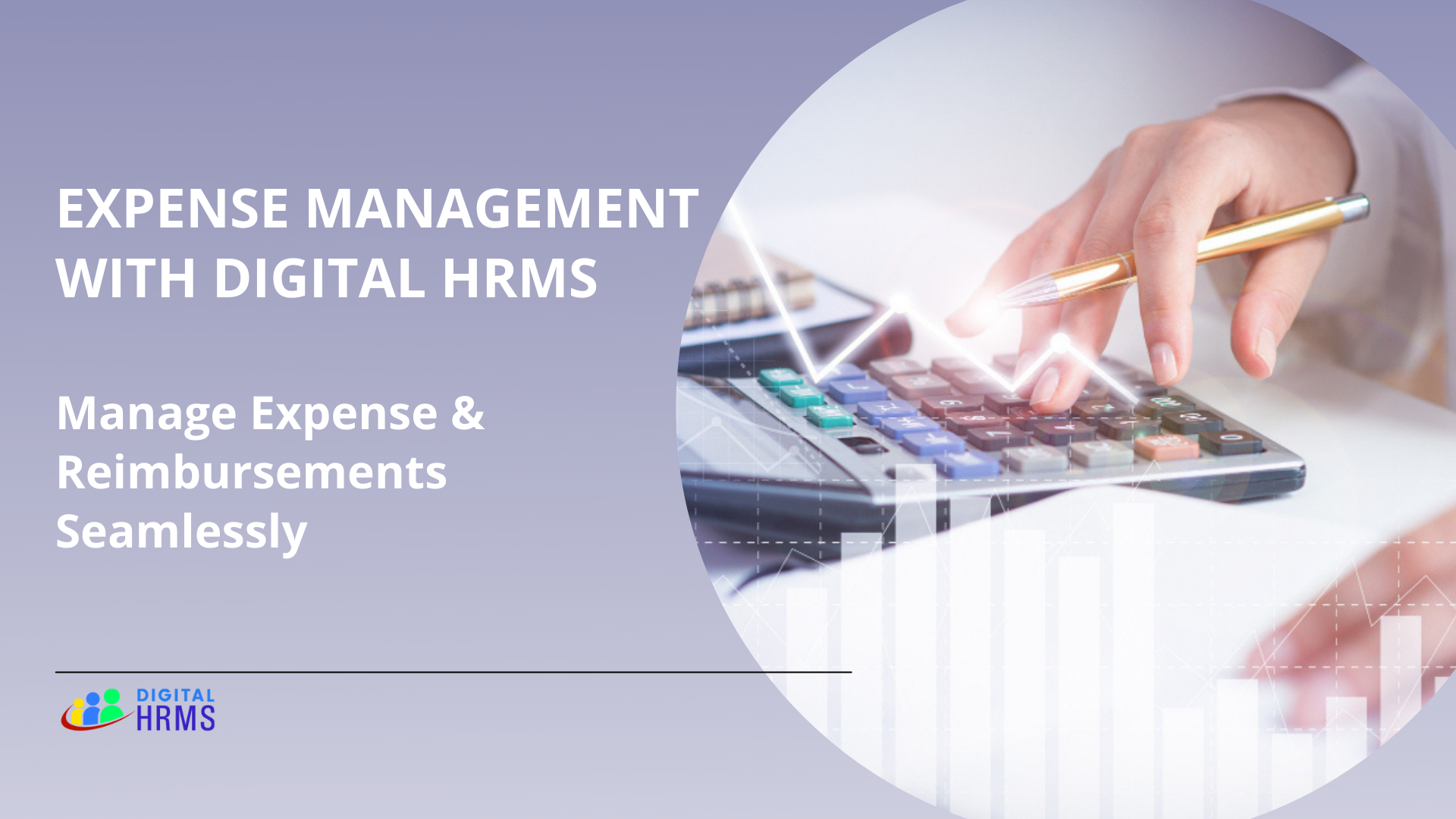 Author:

admin

Added:

17 Aug 2021
1225
43% of organizations find the management of employee travel and expense a challenge. – PayStream
Employee travel and expenditure management is developing as one of the biggest difficulties for businesses today, given the surge in business travel. One of the causes that has contributed to the rise in the number of business travels is the increasing popularity of enterprise mobility, which has been accompanied by other factors such as globalization and the proliferation of business sites today. Employees are required to travel often between the numerous locations as a result of this.
Because of the numerous factors involved, managing an organization's finances can be a difficult undertaking. It is critical for a successful business to have its finances organized in a systematic way. This allows managers and decision-makers to gain important insights into main areas of expenditure, such as how much money is spent on various overheads, money spent on business trips, and so on.
Roadblocks of Effective Expense Management
The following are some of the key challenges that enterprises face when it comes to the management of employee expense & reimbursements.
Data inaccuracy owing to the usage of outdated manual processes. This data inconsistency has a big impact on management and makes it difficult to gain the proper insights.

Another issue that businesses confront is the additional expenses of manually submitting a travel expense request.

The use of a manual process leads to unnecessary delays in the filing and processing of travel and expense requests.

Due to a lack of knowledge about company policies, employees frequently submit incorrect information in travel and expense requests.

A delay in the processing of travel and expense requests results in a significant delay in the processing of reimbursements for employees.
Why Choose Digital HRMS Expense Management System
One of the primary duties of HR is to manage employee expenses, and automating this process helps make it faster and more efficient, as well as minimize errors that are frequent in manual paper-based processes. An automated expense management solution that streamlines the entire process is what businesses require.
Digital HRMS is an example of such a platform, with many functions to meet the needs of today's businesses in every facet of expense management. Here are a few of the most important advantages of using an automated expense management system like Digital HRMS.
1] Quick Insights from HR Data
Advanced reporting and analytics features are included in the expense and reimbursement module of Digital HRMS, making it simple to generate automated reports on the organization's expenses with only a few clicks. These reports provide the management with the information they need to understand the company's expenditure and, if necessary, make changes to the plan.
2] Real Time Notifications
At each stage of the reimbursement request processing, the Digital HRMS expense management system sends automated alerts to all stakeholders. This is a basic function that ensures that everyone involved in the processing of the Expense request is on the same page.
3] Integration with Accounts Software
The Digital HRMS expense management system makes it easier to keep track of and control business expenses as necessary. The information needed to complete the return to the employee's account is easily obtained, thanks to the integration with accounting software.
Resources can submit requests and track their status on their mobile devices using the Digital HRMS automated expense management system. Employees can use their cell phones or other smart devices to access the system while on the go, thanks to the Digital HRMS app. Users can access any and all modules from any smart device and from any location using the mobile app, which is available for Android and iOS.
5] Provision for Expense Split within the Organization
Employees can split expenses with other team members using the Digital HRMS Expense Management system. It's handy when employees are travelling with their coworkers and everyone has chipped in to cover the costs. Each member can submit a refund request for the amounts they owe, making it even more convenient.
6] Support for Expense Requests against Specific Projects
Another feature seen in the Digital HRMS expense management system is the ability to map expense requests to projects. This feature makes it simple to keep track of spending for different cost centres.
Want to explore more on how the automated expense management system of Digital HRMS can help your organization seamlessly manage employee expenses?
Stay connected with us on Social Media for all the latest updates.