Learning Trends Addressed by an Efficient Employee Training Management System or LMS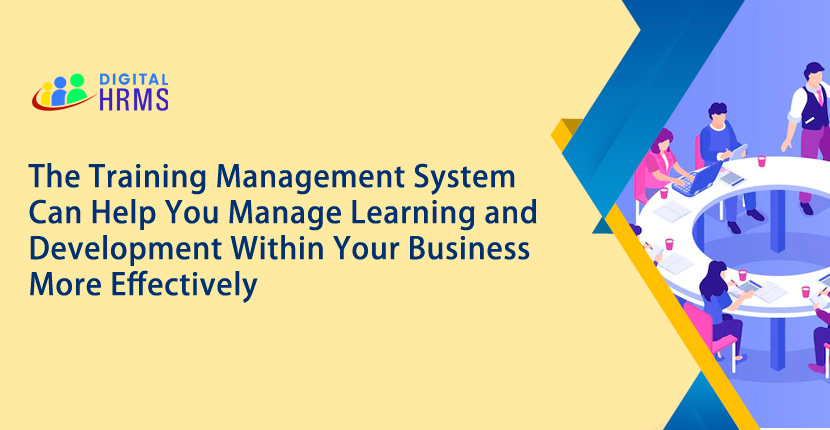 Author:

admin

Added:

29 Dec 2022
586
The learning and development landscape is vast, including a variety of sectors and organizational demands. There have been hundreds of innovative methods, programs, and procedures developed in recent years, each tailored for a particular L&D application or business requirement. Because of this, it can be challenging to determine precisely which services, programs, and technologies your company should consider in order to satisfy its various demands. The software provider should take efforts in determining an organization's needs and creating solutions to address them. We have experience in practically every facet of the training and development sector, therefore we know how to choose the ideal learning and development solution for your business. Choosing how to organize your material is the first step in figuring out which L&D technology will work best for your company. Understanding the extent of your requirements—including your spending plan, timeframe, and learning objectives—is the first step.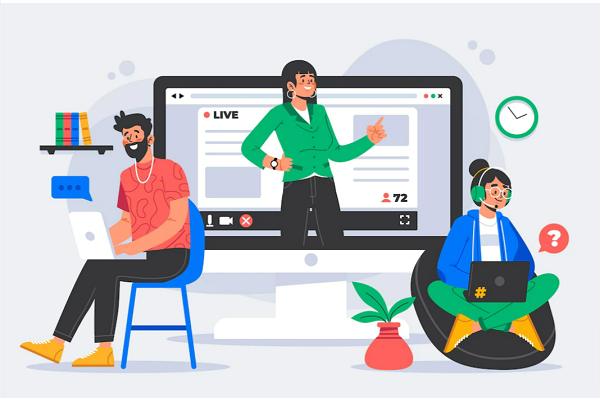 Do you want to develop a thorough educational program that will span all fields and last for a very long time? A learning management system, or "LMS," which is a single software program that can document, track, manage, and report on learning programs, is a great idea right now. These are terrific long-term investments, even though they frequently have a larger price tag and a longer implementation procedure. These are all addressed by an
efficient Employee Training Management System
. There are several Employee
Training Management System
choices available, including developing customized solutions for your organization. There are several Employee Training Management System alternatives available, including tailor-made solutions that may be developed especially for the requirements of your company.
There are several Employee Training Management System options available if you need a more adaptable training system that can be swiftly implemented and optimize your return on investment. Development may be made simpler and more individualized by working with an L&D partner to produce specialized learning solutions. You may choose how you want to manage, monitor, and track solutions thanks to software solutions providers like Digital HRMS. Let us
find out the benefits of an online training management solution
below
Digital HRMS Training Management Software Benefits
Using a Training Management Software to deliver corporate-wide training that teaches all staff members how to effectively interact with one another is the best approach to putting concepts into practice. In other words, employee engagement is one of today's corporate goals. The corporate training management system is among the finest ways to boost employee engagement in a business.
Because of the Digital HRMS- Training Management Software, the Training department may organize both in-person and online training for workers. The module also allows users to examine the trainings that are accessible to them for each quarter as well as their own training calendar. It makes it simple to manage employee training requirements by combining in-person and online trainings.
What services does the Digital HRMS provide? Why they are according to the latest trends?
There are a few options that are available for users' convenience.
The My Classroom Trainings and My Online Trainings parts of this tab allow the user to visually inspect the Training Goal as well as the details of the classroom and online trainings. A list of the user-assigned trainings for each quarter is also displayed on this page.
The user can go through a list of suggested training in this section. The following training can be completed online or in person and is mentioned under the appropriate quarters.
On this tab, the user may see how many training requests have been submitted and how many have been accepted or denied. A list of trainings is also available for each quarter.
The Admin may view the enrollment requests submitted by firm employees under this page that have not yet been approved by the appropriate Manager. Employee requests to register for training sessions may be approved by the Training Admin.
The Training Admin may review all of the Trainings listed here and make any required edits.
The requests for training that internal managers submit based on the training needs of their teams are accessible to the training administrator.
The task of determining each employee's TNI, or training needs identification, falls within the purview of the training administrator.
The assessment questions can be specified and categorized on this page by the course administrator for later access.
The Training Team may generate automatic reports that assess a range of training-related elements, such as participant attendance, successfully completed training goals, training requirements, and more, using the Reports tab.
Our team will contact you if you visit our website at
www.digitalhrms.com
or send an email to
marketing@digitalhrms.com
. Get 90 days of free, full access to the Digital HRMS HR software platform. Only available for a limited time!