Infographics Blog on Benefits of HR Software for Employers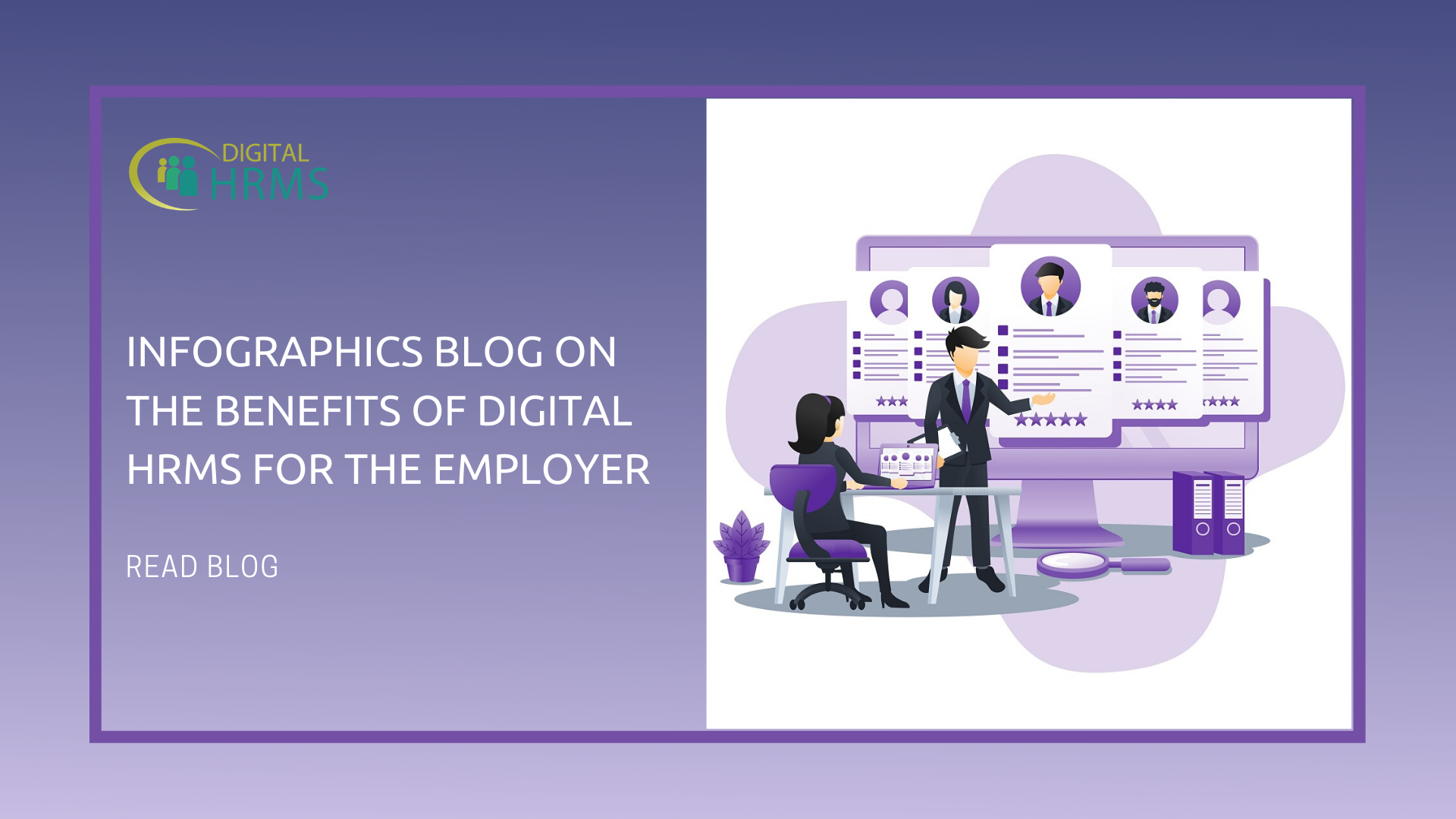 Author:

admin

Added:

10 Jul 2020
893
What is the purpose of investing in an HR software? Well, the answer is that the new age HR software introduces automation to the HR management process, thus increasing the efficiency and productivity of the HR department, among other benefits. The HR department has the responsibility of managing every aspect of the employee's journey with the organisation, right from the moment the employee walks in on the first day at work to the moment he or she retires. When multiplied by the large number of employees in the organisation, it can turn out to be a massive responsibility for the HR.
An automated HR software is the solution to this challenge, as it automates every function of the HR department and saves the time and the efforts of the HR. Digital HRMS is an example of a new age integrated HR software platform that offers dedicated modules for every aspect of HR functions. This makes it a platform that serves as a win-win solution for the employer as well as the employee, having benefits in store for the organisation as well as the numerous employees.
The infographics below showcases the benefits that an HR management platform like Digital HRMS has in store for the employer or the organisation.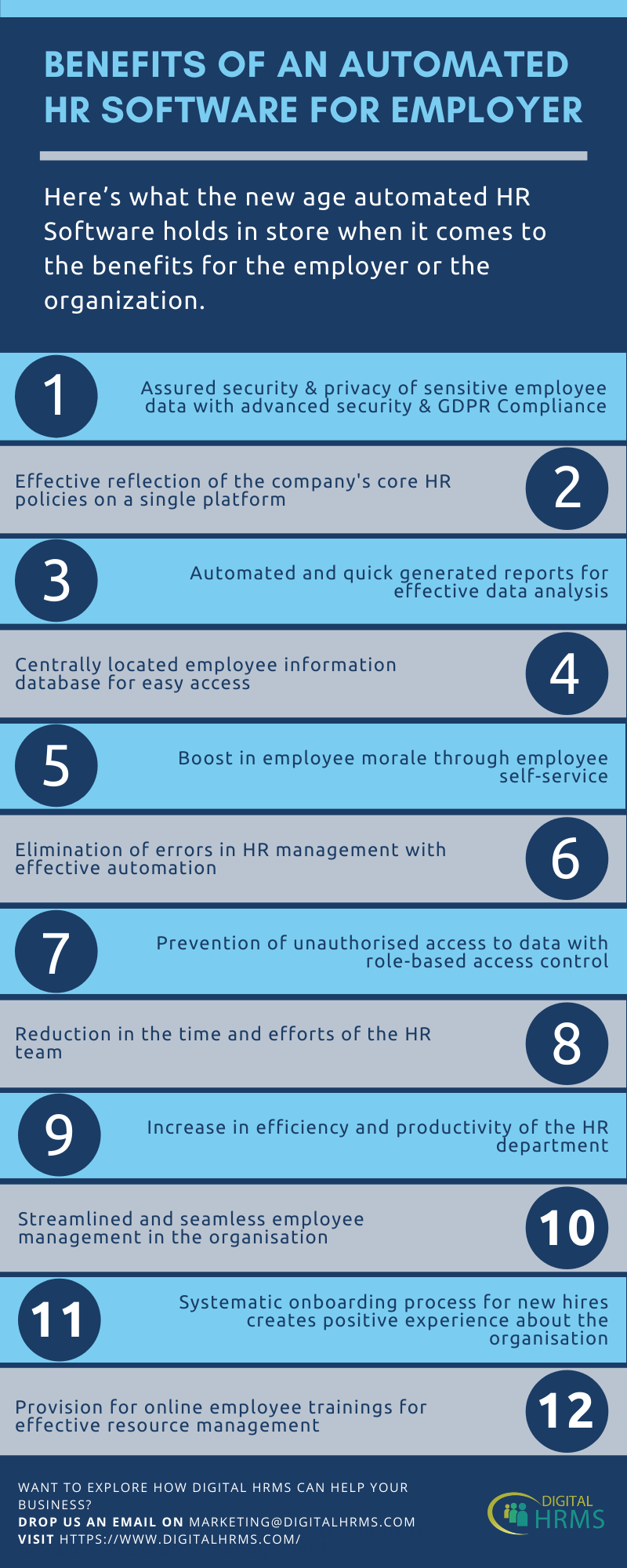 The benefits to the organisation that Digital HRMS brings are many. The platform helps organizations to safeguard the sensitive employee data and ensure its privacy. Also, another aspect of the benefits is that it allows organizations to completely customise everything about the employee management system, including customization of the various workflows.
Employee management can be a challenge for enterprises today, but Digital HRMS simplifies this with its unique set of features and functionalities, designed for the convenience of the HR professionals and the benefit of the organisation as a whole.
What's more, Digital HRMS also offers a mobile app for Android and iOS users, which comes with advanced mobile only features. It allows access to the platform on the go and serves as a great tool for organisations to manage employees effectively even during the times of remote work.