Witness Advanced Security Levels for HR Data with Digital HRMS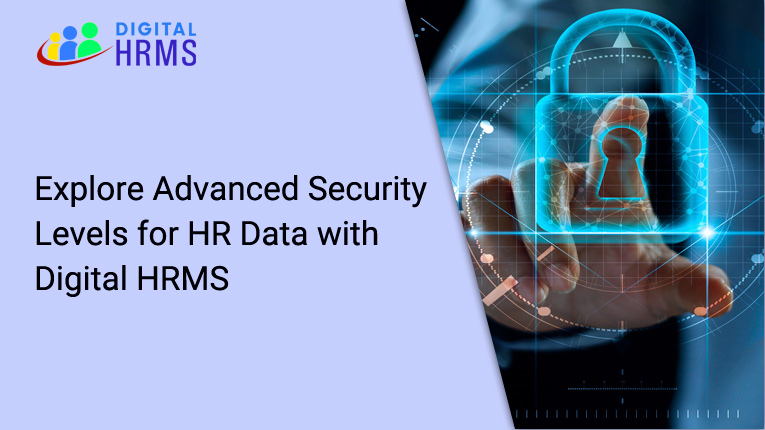 Author:

admin

Added:

07 Dec 2021
255
Today, not just HR professionals but also every employee is aware of the significance of HR data security. We live in an era where data is the most powerful asset for any enterprise and it is the same data that can turn into the biggest vulnerability if the enterprise and its employees are not careful enough and are not prompt enough to take the right steps towards securing the data. While the awareness about the threats to enterprise data in general and the consequences of a data breach, is gradually on the rise, there is still a long way to go before enterprises can fully protect the data at their disposal from threats and breaches.
What makes HR data more prone to data breaches is the fact that it is sensitive data and contains the personal details of the employees. Needless to say, the enterprises of today need to take additional steps to ensure HRMS data security, which ensures the HR data is protected from unauthorized access and compromise of any kind.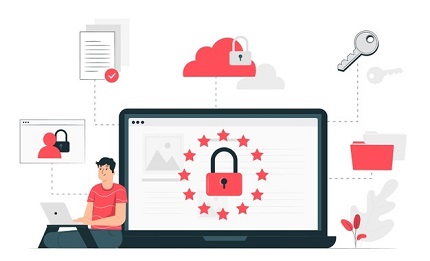 Ensuring HR Data Security with HR Software
Even as the threat to enterprise data looms large, thankfully we have advanced technology today that can help us keep our data safe. When it comes to HR data, the new age HR software is the HR's best friend! It is a platform that is power-packed with advanced HRMS data security features for a multi-dimensional security approach.
With a powerful HR Software by their side, the HR professionals can be more adept at ensuring complete security of HR data. Digital HRMS is an example of an advanced HR software platform that offers the best possible security measures to ensure 360 degree protection of your HR data.
Advanced HR Data Security with Digital HRMS
So, how does Digital HRMS, an advanced HR Data security platform, ensure your HR data is safe from threats? Digital HRMS has a number of robust security features to ensure HRMS data security, protecting user data, both on-premise and on the Cloud. The security features cover every area of data security, including user data encryption, physical data protection, controlled data access to prevent unauthorized access, internal security controls, and more.
Key Features of Digital HRMS HR Data Security Platform
Management of critical HR data in the event of a disaster. With 99.9% cloud uptime availability, you can be sure of a reliable disaster recovery and continued information flow. This ensures that the information is never destroyed, even in the event of a disaster.

Implementation of strong security mechanisms in the Digital HRMS data security platform for the next level of data protection, including IP and port-based restrictions and communication using SSL protocol in accordance with ISO 20001, GDPR, and country-specific security regulations.

End-to-end encryption is ensured with 256-bit SSL encryption software, a high-end data encryption technique utilized in the BFSI business, to prevent unwanted access to private information.

Systematic data backups in many locations, as well as daily backup upgrades, ensure that vital and confidential HR data is never lost and is always up to date for access from anywhere, at any time.

For advanced server level HR data protection, information is hosted on Microsoft Azure Cloud. The data is inspected by world-class professionals 24 hours a day, seven days a week to detect any flaws.
Building Blocks of Advanced HR Data Security Platform
The following are the various elements of the HR Data Security platform of Digital HRMS.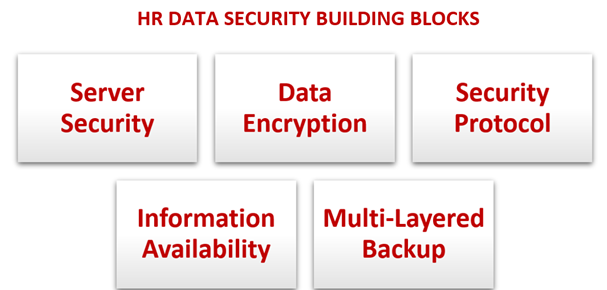 Information is stored in a secure environment that is overseen by world-class personnel 24 hours a day, seven days a week.
SSL encryption software with a 256-bit key — a high-end encryption tool for encoding.
While performing all upgrades and data backups, a strict security routine was followed.
d] Information Availability
Information availability is ensured by high-quality backup technologies and an impenetrable firewall.
Data is backed up in multiple locations on a regular basis, and backups are updated throughout the day.
Want to explore more about how Digital HRMS HR data security platform can help your HR team ensure maximum security of HR data?
Visit our website
www.digitalhrms.com
or drop us an email on
marketing@digitalhrms.com
and our team will get in touch with you. Now, get Full access to the Digital HRMS data security platform Free for 90 Days. Available for Limited Period only!
Stay connected with us on Social Media for all the latest updates.