Data Security with Digital HRMS: How a HRMS Software Ensures Security of Organizational Data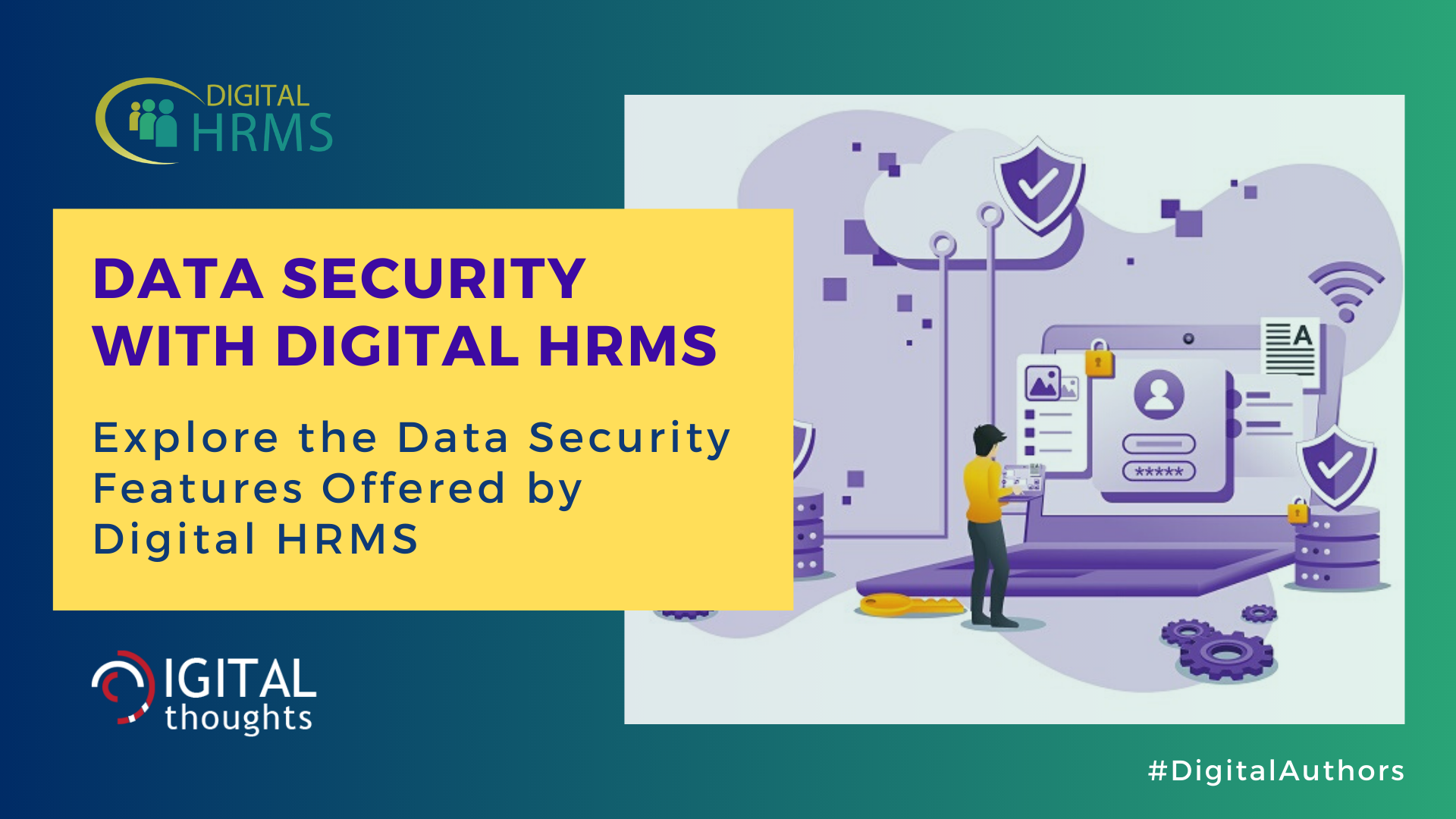 Author:

admin

Added:

08 May 2020
916
Data security and data privacy are terms that are increasingly gaining importance because of the rising threats to enterprise data.
According to 68% business leaders, the risk to data security is increasing.
According to this statistics by Gartner, business leaders across the globe are increasingly getting aware of the threats looming over organizational data. However, in spite of that, there are several organizations that have not implemented the required data security measures to protect their data from threats. This can be a potentially dangerous situation, because the rate of data breaches is increasing by the day.
When it comes to organizational data, the human resources department is most vulnerable, as HR data comprises of personal information and key details about the employees. In the current scenario, when so many employees are working from home using their own devices, the threat to data security is at an all-time high. To protect the HR data from threats and unauthorized access, it becomes increasingly important to implement measures for taking the data security a few notches higher.
The new age HRMS software is equipped with advanced data security features to help the enterprises today overcome the challenge of keeping their organizational data secure. Digital HRMS is an example of an integrated HR Management platform with advanced security levels to protect HR data.
Implementing Data Security with Digital HRMS
Digital HRMS offers several advanced security features to ensure the security of user data, both On-Premise as well as on Cloud. The security features cover every aspect of data security, which includes encryption of user data, physical security of user data, Controlled access of data to prevent unauthorized access, internal security controls, and more.
Digital HRMS ensures that the application is only accessible using secure https protocol. Implementation of port-based restrictions ensure only the required ports are enabled to access the HRMS applications. The software has an antivirus software installed for protection of user data and the Azure Security Center monitors and traces threats and vulnerabilities. The Set IP Address feature is a testimony to this.
Digital HRMS ensures encrypted user credentials (Username and Password) using 256-bit AES encryption algorithm. The application is configured with SSL certificate and has implemented GDPRS compliance. With encrypted personal data of users in the database, the application ensures advanced security of user data and prevents threats and vulnerabilities.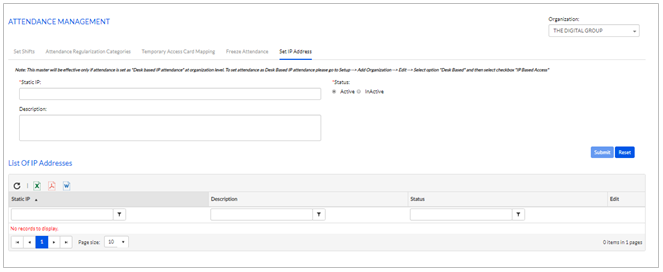 Digital HRMS has implemented customized password policy for maintaining security of user accounts, along with data purging policy for inactive users. It also offers defined application access using the Access Right management module. The application also implements IP based restrictions to restrict remote login access to the servers only to specific IP's.
In addition to the data security measures, Digital HRMS also ensures complete privacy of user data through GDPR Compliance. This feature assures the users that there is a protocol being followed for collecting their data, which requires their consent, and this builds trust.