Infographics Blog on How the IT/ITES Sector can Benefit from HR Software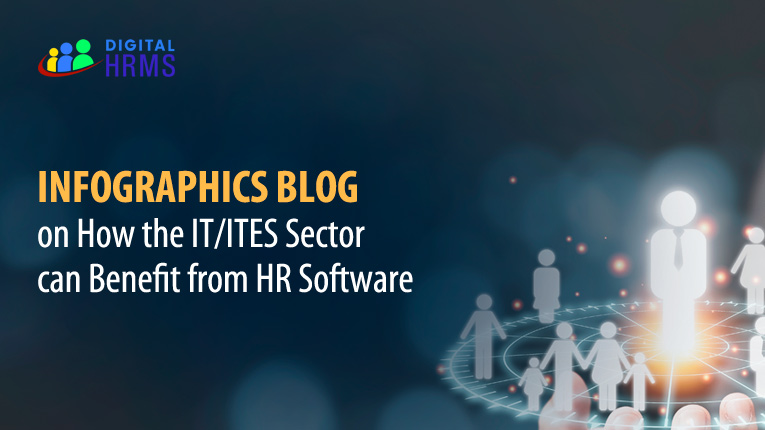 Author:

admin

Added:

29 Sep 2021
582
The tech industry turnover rate stands at 13.2% and is higher than in any other business sector.
This statistics by the Business Insider showcases that the IT/ITES sector looks at employee turnover or attrition as one of its biggest problems. So, what exactly results in employee attrition? While the factors are many, experts suggest that employee engagement is one of the most significant contributors towards retention of employees.
So, how does the IT industry work towards reducing the employee attrition rates? For Human Resource departments, managing, retaining, and engaging the employees in the IT sector has become a challenging task. The struggle for gaining and retaining skilled professionals is fierce in the IT sector, which is seeing a proliferation of businesses and start-ups. As a result, engagement is a critical element for IT HR executives to consider in order to reduce attrition and increase employee enthusiasm and productivity.
Taking Employee Engagement to the Next Level with HR Software
Employee engagement is currently on the decline in businesses all over the world. Because most professionals do not continue with one company for long, this has been one of the key causes of excessive employee turnover. Giving employees a good reason to stay and continue to work towards the goals and put in the best performance for the company, is the key to maximizing employee engagement.
In today's IT/ITES companies, one of the HR departments' top responsibilities is to increase employee engagement. After all, an organization's performance is determined by how committed and invested its employees are in achieving the organization's goals and objectives. So, what can HR departments do to improve employee engagement?
The answer comes in the form of cutting-edge HR software, which gives HR professionals additional options for boosting employee engagement. Digital HRMS is an example of a platform that the HR team can use in a variety of ways to improve employee engagement.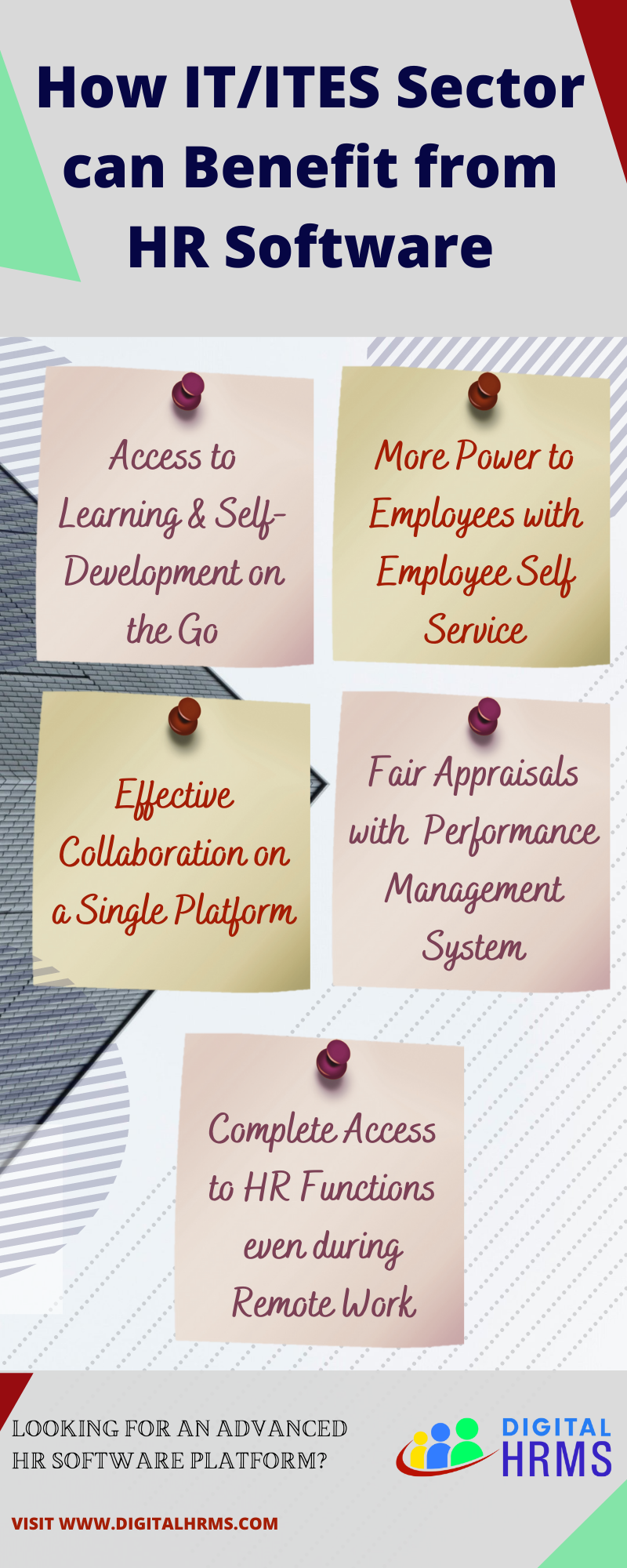 Access to Learning & Self-Development on the Go
The Digital HRMS Training or Learning Management System (LMS) module is what businesses need to provide employees with the essential training and skill development sessions. The Training module even allows for online management of training sessions, making it the ideal platform for businesses to conduct training without interruption, especially in these times of remote work.
More Power to Employees with Employee Self Service
The Employee Self Service module of Digital HRMS enables employees to conduct administrative tasks without relying too much on HR, the platform also includes a number of elements that contribute to an increase in team morale and employee motivation.
Effective Collaboration on a Single Platform
The Digital HRMS is an HR software platform that also functions as a single platform to bring employees from all around the world together for effective collaboration and share key updates. This fosters a sense of connection among employees, increases employee commitment, and improves employee engagement.
Fair Appraisals with a Powerful Performance Management System
The Digital HRMS Performance Management module ensures that employees receive a fair evaluation as well as awards and acknowledgment for a job well done. Employees will remain motivated and encouraged to work even better as a result, which will benefit the organization as a whole.
Complete Access to HR Functions even during Remote Work
Today remote work has become the "new normal", and more so for the IT/ITES sector, which can function with optimum efficiency even when all of its employees are working from home. Here's where an effective HR software platform plays a huge role in making the life of the employees easier and hassle free. An HR software like Digital HRMS, for instance, is hosted on the Cloud, making it easily available on the go, allowing professionals to access data and perform activities anytime anywhere.
Want to explore how the advanced HR Software platform of Digital HRMS can help your enterprise in the IT/ITES sector?
Stay connected with us on Social Media for all the latest updates.