How Does an Advanced HR Software Like Digital HRMS Boost HR Efficiency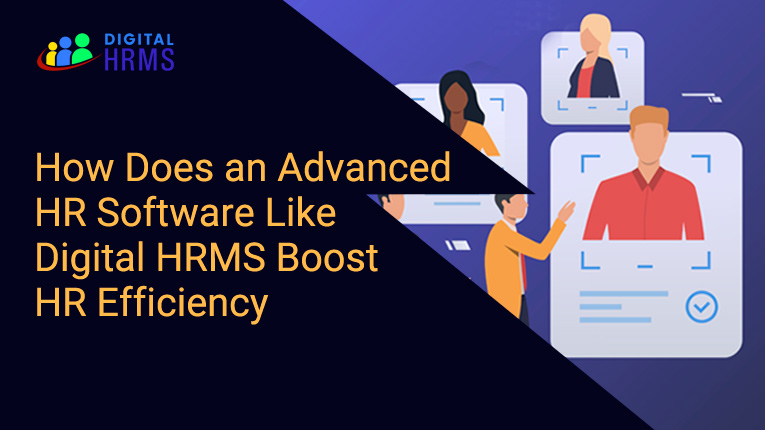 Author:

admin

Added:

05 Oct 2021
678
The current generation of HR software automates the HR management process, enhancing the HR department's efficiency and productivity, among other things. From the minute an employee walks in on the first day at work to the moment he or she departs, the HR department is in charge of handling every aspect of the employee's experience with the company. When multiplied by the number of employees in the company, it can become a mammoth responsibility for the HR department.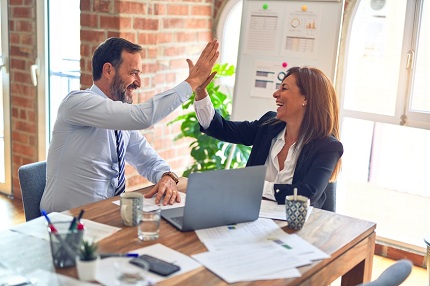 The solution to this is an automated HR software, which automates every operation of the HR department and saves the HR time and effort. Digital HRMS is an example of a cutting-edge integrated HR software platform that includes specific modules for all aspects of HR tasks, allowing HR teams to work more efficiently.
How a New Age HR software Results in Increased HR Efficiency
So, in what ways does a new age HRMS Software like Digital HRMS contributes towards the efficiency of the Human Resources team. Here we shall look at some of the key factors.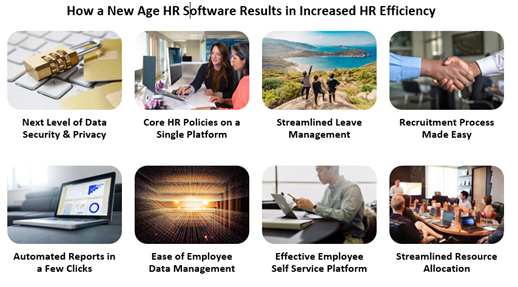 1] Next Level of Data Security & Privacy
Due to the sensitive information about employees, one of the most significant concerns with HR data is data security. For advanced server level data protection, the information in Digital HRMS is hosted on Microsoft Azure Cloud. The data is monitored by experts 24 hours a day, seven days a week, who keep an eye on vulnerabilities if any.
Furthermore, data encryption with 256-bit SSL encryption software, a high-end encryption technology utilised in the BFSI business, ensures end-to-end encryption to prevent unwanted access to private data. Under ISO 20001, GDPR, and country-specific security regulations, tight security protocols are implemented by strict IP and port-based restrictions with communication using SSL protocol. This ensures optimal HR efficiency in data management.
2] Core HR Policies on a Single Platform
With an advanced HR software like Digital HRMS, it becomes possible to update all the company policies on a single platform, making it easy for the employees to access and refer to them anytime anywhere. Also, it contributes to the overall HR efficiency. Looking from the perspective of the HR department, this saves time as the HR is no longer required to explain the policies every time to individual employees. This allows them to devote their time in other more significant tasks.
3] Streamlined Leave Management
Employees can apply for leaves and regularise their attendance as needed directly from the platform with an automated employee leave and attendance management system like Digital HRMS. Furthermore, the approval process for leave requests is simplified by an HR software platform like Digital HRMS, reducing the need for employees to be dependent on the Human Resources department for routine administrative tasks. This in turn adds to HR efficiency.
The elimination of errors is one of the most significant advantages of implementing an automated employee leave management system. Disparities in attendance have a negative influence on payroll and employee morale, which an advanced HR software platform can help avoid.
4] Recruitment Process Made Easy
Digital HRMS, an innovative HR software, is the appropriate solution to the various issues of employee recruitment during the remote work era. Digital HRMS has a specialised recruiting module that may assist your recruitment team in successfully and efficiently managing the entire process of hiring new candidates. This is one of the many ways in which the HR software platform enhances the HR efficiency.
The recruitment gateway of a Digital HRMS provides a number of advanced capabilities to assist businesses in finding and hiring the best personnel with minimal hassle. Some of the unique features of the Digital HRMS recruitment module are listed below:
Easy RRS creation, approval, and distribution.

A system in place for current employees to refer prospects.

In just a few clicks, you can edit, add, and delete job posts.

Admin can utilise a question builder to define the questions that will be asked in interviews.

Candidate and interview status can be easily tracked.

Recruiters and managers will be able to shortlist candidates.

Tracking down candidates who have been shortlisted for an interview.

Rejected candidates' resumes are saved in a resume bank for future use.
5] Automated Reports in a Few Clicks
One of the significant factors that serve to enhance HR efficiency with Digital HRMS is that the HR software platform allows users to create customized reports in a variety of formats and save them for future use. With the click of a button, the user can view/download updated reports. The option to manage report access based on various roles and permissions is provided by the HR Software platform. Also, an authorised user can create global reports that include data from all group entities and share them with other group entities' users.
Users can design a report by dragging and dropping accessible fields and selecting report criteria such as employees, office location, and date of joining, among others, and then following the on-screen instructions. The user can save the report and provide needed roles access.
6] Ease of Employee Data Management
The Digital HRMS My Details module is aimed at managing employee information and includes the following major features.
Employee data – personal, academic, and professional – is stored in a central location.

Employee information can be easily found with this search tool.

Quick links to the Employee Manual, HR Helpdesk, HR Contact Details, Holiday List, Newsletter, and more are available. This can be changed.

Employees have the provision to download documents from the system that have been uploaded by HR/Admin.

Bulk data updating feature saves time.

Role-based information access that can be customised.
7] Effective Employee Self Service Platform
Employee self-service platform of Digital HRMS is a platform allows employees to take control of basic HR and administrative tasks that would otherwise require HR personnel intervention. This helps save a lot of time and boosts HR efficiency. Employee self-service platforms are significant because they give employees a sense of control over some of their fundamental administrative needs, making them feel more engaged, with several benefits.
Access to Payslips

Declarations for Income Tax

Access to Policy Documents

Application for Leave or Work from Home

Time and Task Tracking

Seamless Onboarding Process
8] Streamlined Resource Allocation
An automated resource allocation system is the answer to the primary issues that resource managers encounter in today's organisations. The Digital HRMS platform makes it simple for the resource allocation manager to assign resources to different business units, track the start and end dates of each resource's allocation, and allocate resources for multiple projects as necessary.
Introduces an automated aspect to the process of resource allocation and management.

Allows the resource allocation manager to quickly see what resources are available at any given time.

Keeps track of each resource's allocation history so that the necessary data is always handy in case it's needed.

When utilising spreadsheets and other manual tools, the possibilities of making an error are extremely high. This is taken care of by a HR software platform.
Want to explore more on how the Digital HRMS HR software platform can contribute towards HR efficiency in your organization?
Stay connected with us on Social Media for all the latest updates.