Explore the Key Benefits of HR Mobile Apps for Your HR Department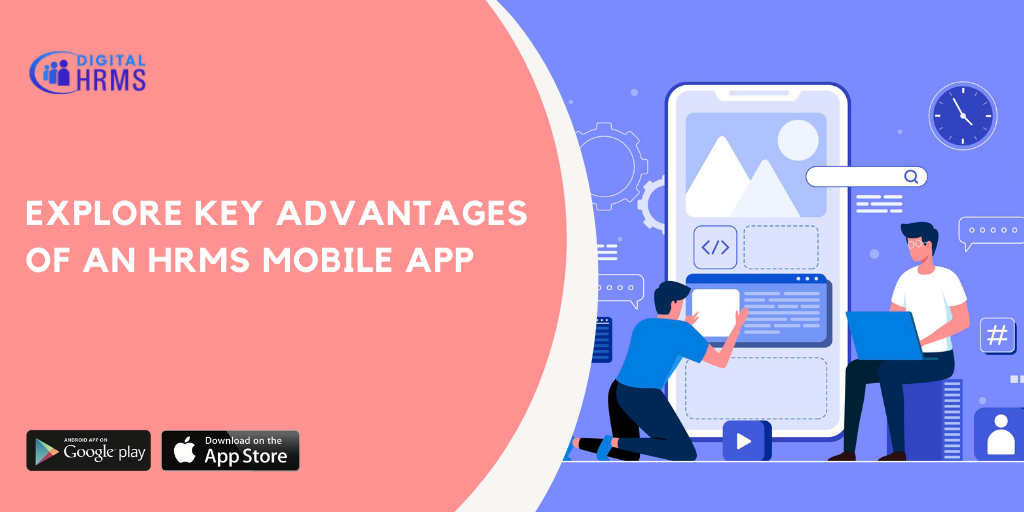 Author:

admin

Added:

13 May 2021
581
This is the age of enterprise mobility, and businesses all over the world are taking the required steps to allow their resources to complete tasks and access critical information on their mobile devices at any time and from anywhere. This is an idea that has been around for a while, but the pandemic has shifted the tide in favour of encouraging resources to work from home using their own devices.
Remote work, on the other hand, is incomplete without mobile access to human resources data. This is where the latest generation of HRMS mobile applications come into play. Today, every advanced HR software platform includes a mobile app with its own collection of features.
So, how exactly does the
HRMS
mobile app help the HR department of your enterprise? Well, there are many ways in which the HR mobile app adds to the convenience of your employees as well as the HR department in your organization. Given below are the key advantages of using an HR software like
Digital HRMS
that also comes with an advanced mobile app.
a] Access to Mobile Only Features
When you have a smartphone app, it has some benefits over a web app. This is due to the fact that the app has access to the device's mobile-specific hardware features, such as the microphone, camera, fingerprint sensor, face recognition, and so on. When opposed to the internet, this leads to a more improved and special user experience.
b] Attendance Management Made Easy
The ability to monitor and control attendance is a major benefit of the Digital HRMS mobile app. Employees may use this software to monitor their attendance even if they are not in the workplace, making it a perfect option for remote workers. The app uses geofencing technology to monitor attendance from afar.
c] Ease of Leave Management
The streamlined approach to leave management is another benefit of an innovative mobile app like Digital HRMS. It allows workers to submit leave requests from anywhere at any time, ensuring that requests are submitted on time. It also allows for quicker approvals. This makes it simple for the HR department to measure leaves to eliminate payroll inconsistencies.
d] Next Level of Security Features
Security is one of the most important issues with remote work, and the Digital HRMS mobile app has innovative security features to ensure that confidential employee information is not compromised. As a result, users can access HR functions on the go with the Digital HRMS mobile app without having to worry about data protection.
KEY FEATURES OF THE DIGITAL HRMS MOBILE APP
Experience HR on the move with the following features of the Digital HRMS Mobile App.
Geo Fencing:

Automatic update of work hours for out-of-office work through location geo-fencing.

Fingerprint Signature:

Use of fingerprint sensor to facilitate quick and secure unlocking of application.

Chat Bot:

Get quick resolutions to your queries with our interactive chatbot feature.

Timesheet Recorder:

Discover an automated approach to recording employee working hours.

Voice Command:

Direct access to a page through use of relevant voice commands.

Face Recognition:

Quick and authentic attendance tracking of employees through face recognition.
Stay connected with us on Social Media for all the latest updates.
Read:
How HR Software is Key to the Success of the Enterprise