Best Practices for Making Employee Engagement Surveys More Effective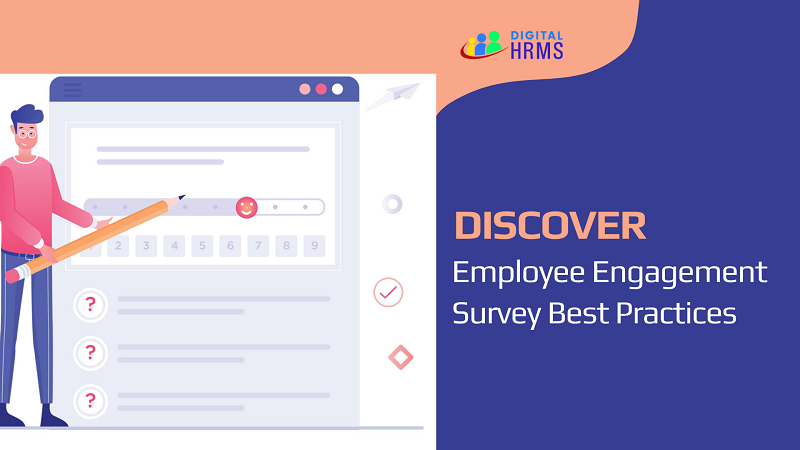 Author:

admin

Added:

26 Aug 2021
789
Employee engagement is one of the priorities of organizations today because a workplace where the employees are not engaged with their work, is likely to witness a drop in productivity. Unfortunately, studies by experts reveal that almost 80% employees in organizations today are not engaged with the work they do. Enterprises across the globe are making efforts to boost employee engagement and the new age advanced HR software is emerging as the solution.
One of the effective ways to boost employee engagement is to understand and connect with the employees, allowing them to share their challenges and concerns. This is exactly what an employee engagement survey can help you achieve. An employee engagement survey helps you understand what your employees seek and whether they have any grievances to share.
Today, you have automated survey management platforms to help you manage employee engagement surveys effectively. These platforms offer the provision for conducting anonymous surveys which allows employees to share their feedback and thoughts without any hesitation. Digital HRMS is an example of an automated Survey Management platform. But how do you ensure that your employee engagement surveys are effectively designed and always serve the purpose?
Employee Engagement Survey Best Practices
Here are some of the best practices to follow when it comes to employee engagement surveys. So, let's have a look…
The duration of your employee engagement survey might have a big impact on how many employees respond. Always keep in mind that filling out a survey is extra effort for an employee, so respect their time and keep the survey short and sweet. To increase response rates, aim to create a survey that takes a few minutes to complete. According to a survey software expert, the longer it takes, the lower the response will be.
It's easy to forget that not everyone in the firm understands HR lingo. In your employee engagement surveys, avoid utilizing technical terms and instead use inclusive language that everyone can follow. You will not just improve the survey findings this way, but also your employees' experience will be better; after all, no one likes being asked questions they don't understand.
3] Keep the Questions Easy to Answer
Addressing the simple questions first will encourage your employees to complete the survey. You want people to believe it's a simple task. Similarly, ending with simple questions encourages your respondents to relax and recall the survey as a good experience. By completing the employee engagement survey, you want to make them feel valued and appreciated.
4] Open Ended Questions are Not Encouraged
Avoid asking open-ended questions unless you have a good purpose. Analyzing a big number of open-ended questions, especially if you work for a large organization, will make your life much more difficult. It will also degrade the survey data's quality because it is likely to be inconsistent and wordy. Limit your open-ended questions to one that focuses on your employees' suggestions instead, and it will boost employee engagement.
5] Don't Forget to Make it Presentable
When you design an employee engagement survey, you should create one that is eye- catching and makes the employees want to fill it. Take design cues from your design team or check out the trends on the Internet. No matter how you do it, make sure your employees find it visually appealing, which will make them want to fill it.
Want to explore more on how the automated survey management platform of Digital HRMS can help your organization connect with your employees better?
Stay connected with us on Social Media for all the latest updates.