5 Tips to Increase Employee Retention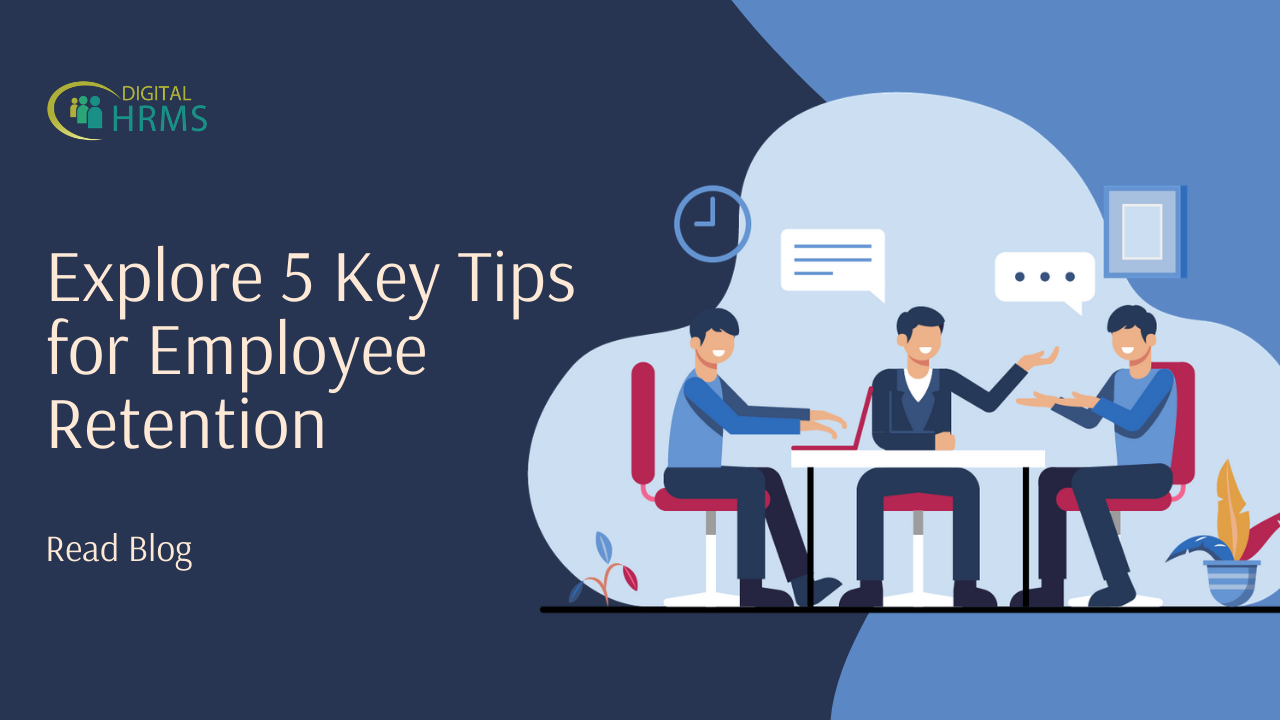 Author:

admin

Added:

20 Aug 2020
99
They say that employees are the biggest asset of any organisation and organisations today are realising this as well. The competition for hiring the most talented employees in any field is higher than ever, which makes finding and bringing the best talent on board a real challenge for enterprises today. To add to the woes of enterprises, even the new hires seldom choose to continue for long term, with most of them (at least 25%) leaving the organisation within the first six months itself! So, one might wonder what makes retaining employees a challenge.
Common Employee Retention Challenges
Increased job opportunities in the market today have led to stiff competition for the best talent, which often results in employee poaching, with competitors hiring the good employees of other companies.

Often, the candidate does not get adequate briefing about his or her role in the company, and once they join the organisation, they're not happy with their job role and they quit. Thus, it is very important for the HR/recruitment teams to share the exact job role with prospective hires to prevent any ugly surprises.




Sometimes, employees look for other avenues when they start finding their job monotonous. While there is little that an organisation can do in this regard, experts say that job rotation, if possible, can be a good solution. It helps the employees take up new challenges and stay motivated.




Lack of an employee self-service structure can also affect the motivation factor of the employees, because they need to connect with the HR or the concerned department for the smallest of tasks.




Low levels of employee engagement reported in organisations today is another challenge that comes in the way of employee retention.



Now that we have taken a look at the common challenges that come in the way of employee retention, let us understand how enterprises today can boost employee retention in simple ways.
Tip #1: Understand the Factors that Keep Your Employees Happy
The key to employee retention lies in a bunch of employees who are happy to come to work every day. When considering your employees, it's important to understand that not every employee is the same and that every employee has different motivational factors working for them. So, while for some of them it's the paycheck, for others it's flexible working hours they look for while still others might look forward to opportunities for growth.
Tip #2: Recognise the Good Work and Achievements
When it comes to employees, recognising their efforts and achievements makes a huge difference, even if it's something as small as sharing their achievements in the team meeting. It has been observed that employees are more productive when they feel their efforts will be recognised and appreciated.
Tip #3: Higher Levels of Employee Engagement
Employee engagement has a lot to do when it comes to employee retention, with the latter being directly proportional to the former. In other words, the more engaged employees feel in an organisation, the lesser is the probability of them leaving the job. Enterprises need to invest in a comprehensive HR management platform like
Digital HRMS
to boost employee engagement in multiple ways.
Tip #4: Encourage a Good Work Life Balance
A good work life balance is very important if an enterprise wants its employees to be happy and satisfied in the job. It's important to understand that every employee has a personal life and as human beings, they look forward to spending time with their family. This can be a great motivator for employees and make them feel grateful towards their organisation.
Tip #5: Organised Training Sessions and Development Programs
It has been observed that trainings and skill development programs serve as a huge motivating factor for employees. Training sessions organised inhouse provide the employees an opportunity for self-growth and self-development, which they much appreciate. Also, it helps the employees stay updated with the latest developments in their domain, which adds to their expertise and proves beneficial for the team.
So, that was about the five tips for enterprises today to improve employee retention. You see, employee retention is no rocket science and all it takes is a little understanding on behalf of the organisation and the willingness to take care of the requirements of the employees and make them feel at home.