Why a Mobile App is an Essential Part of Your HR Digitization Journey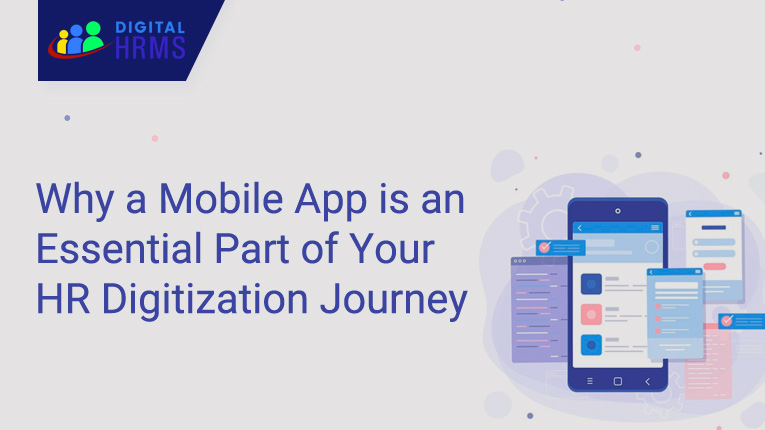 Author:

admin

Added:

14 Oct 2021
793
These are the times of enterprise mobility, and companies around the world are taking the necessary steps to enable their employees to execute tasks and access crucial information on their mobile devices anytime anywhere. The digital revolution of the workplace is defined by the latest advanced mobile technologies. This is a long-standing concept, but the epidemic has altered the tide in favour of allowing resources to work remotely with the use of their own devices.
Mobile access to human resources data, on the other hand, is essential for remote work. This is where the most recent generation of HR mobile apps come in handy. Every modern HR software platform now includes a mobile app with its own set of capabilities.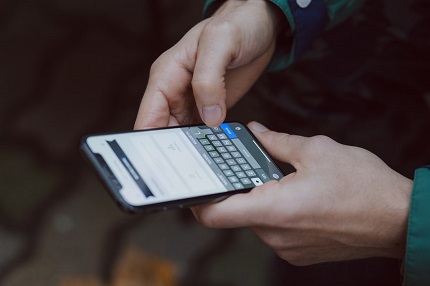 Digital HRMS is an advanced HR software platform that brings you an advanced mobile app that allows you to seamlessly manage all your HR functions. Users of Android and iOS can download the Digital HRMS mobile app. This app was created so that customers may use their mobile devices to access the complex HR software platform's functionalities. Artificial intelligence and machine learning are examples of modern technology that have been incorporated to improve the user experience. Employees who work remotely from anywhere on the planet will benefit from the app.
Why Invest in a HRMS Mobile App
Now, if you're wondering if your HR team really needs a HRMS mobile app, then you have come to the right place! While many may argue that an HR software is all that your enterprise needs, the fact is that the mobile app is the "icing on the cake" when it comes to employee experience and overall productivity of the organization. Why? Here are a few pointers to convince you…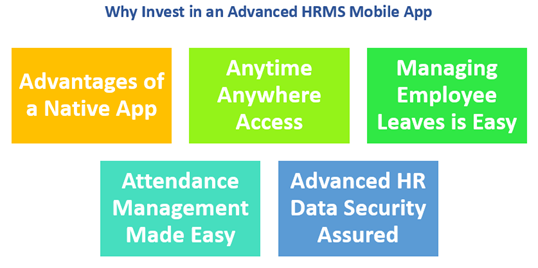 a] Advantages of a Native App
When compared to a web app, having a native mobile app on your smartphone has some advantages. The app has access to the device's mobile-specific hardware functions, such as the microphone, camera, fingerprint sensor, facial recognition, and so on, which gives it the upper hand. In comparison to the mobile website, this results in a more enhanced and unique user experience.
b] Anytime Anywhere Access
Yes, this is the first thing that comes to mind when it comes to a HRMS mobile app and how it helps. When we are using a mobile app, there is a different level of portability that comes into play. Whether your employees are working from a remote location or travelling to their favourite destination, they will never be far from the HR software platform, and can always access it for applying leaves, collaborate with the team, catch up with the important announcements in the organization and so much more.
c] Managing Employee Leaves is Easy
Another advantage of a cutting-edge mobile app like Digital HRMS is the simplified approach to leave management. It enables employees to seek leave from any location at any time, ensuring that requests are submitted on time. It also enables faster approvals. This allows the HR staff to easily monitor leaves in order to avoid payroll irregularities.
d] Attendance Management Made Easy
One of the most useful features of the Digital HRMS mobile app is the ability to track and control attendance. Employees can use this software to track their attendance even while they are not at work, making it ideal for remote workers. Geofencing technology is used in the app to track attendance from afar.
e] Advanced HR Data Security Assured
The Digital HRMS mobile app has advanced security features to ensure that confidential employee information is not compromised with, which is one of the most important issues with remote work. As a result, users can utilize the Digital HRMS mobile app to access HR services on the move without worrying about data security.
Want to explore how the Digital HRMS mobile app can help your enterprise manage HR functions on the go efficiently?
Stay connected with us on Social Media for all the latest updates.