What You Need to Know about HR Data Reports and Analytics Tools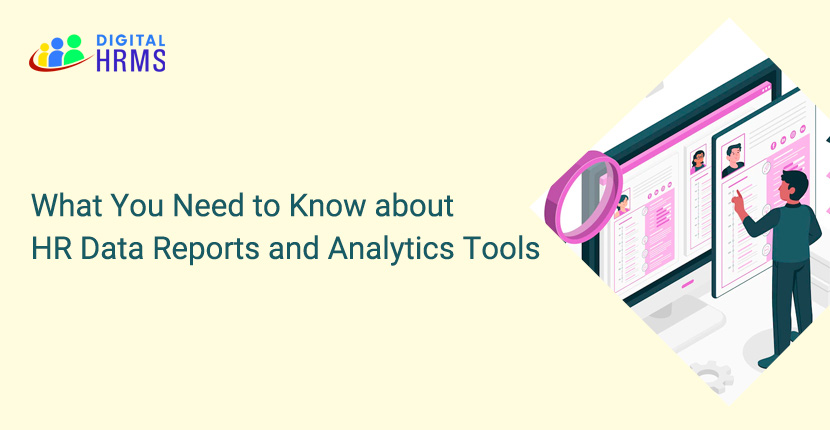 Author:

admin

Added:

05 Apr 2022
764
Data has become the most important determining factor for businesses. Every company is investing in the right tools to extract information from data and use that information to make well-informed business decisions. HR data contains the key to meaningful deep insights, and organisations require an advanced solution with built-in data analytics skills to evaluate this data effectively. The solution is the new age HR Reports and Analytics tool, which focuses on data analytics and the generation of precise and reliable reports from massive volumes of organisational and employee data.
Today's market offers some incredibly advanced HR Reports and Analytics tools that can swiftly analyse even the most intricate HR data to extract the most relevant insights and facts and display them in the form of easy-to-understand reports. One of the advantages of the new generation of HR Reports and Analytics tools is the advanced HR data analytics across all HR functions. Digital HRMS is an example of an HR Reports and Analytics tool that has advanced analytics capabilities to provide beneficial insights to the HR staff and management while making critical business decisions.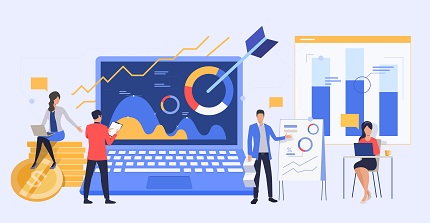 Benefits of an HR Reports and Analytics Tool
Here we shall look at some of the key benefits of an HR Reports and Analytics Tool.
1] Insights for Key Hiring Decisions
Any organization's recruitment department has access to a massive amount of data, and the best part is that an HR Reports and Analytics tool can perform wonders with it. Analyzing the skillset, qualifications and experience of previous employees, for example, is likely to help the recruiting team get an idea of the types of people to seek out for that role.
2] Analyzing Hiring Requirements
There is often the need to bring more people on board a team for certain tasks or projects that demand more time and efforts. These are the scenarios that need the hiring of new employees, and they can be detected when the HR department is able to evaluate past data and this is possible with an HR Reports and Analytics tool. In the event that the team requires new hires, the recruitment team will be equipped with a list of suitable candidates.
3] Tracking Employee Performance
Without access to a platform that makes performance evaluation of employees a structured approach, tracking the performance of hundreds of people in an organisation can be difficult. A reports and analytics platform like Digital HRMS can track and analyse employee performance data to give the HR staff the information they need to build a fair appraisal system for all of the company's employees.
4] Access to Insights for Enhanced Employee Engagement
Employee engagement is one of the most pressing challenges in today's workplaces, with about 75% of employees considered disengaged. This emphasises the importance of HR taking the appropriate actions to improve employee engagement. It's important to understand that a range of factors influence employee engagement. While employee surveys can assist the HR to better understand employees and bring forth issues that concern them, the HR can only gain the insights needed to make the best decisions possible in this regard through the use of reports and analytics platforms.
5] Facilitates Strategic Decision Making
HR teams now have the time to contribute to strategic decision-making, thanks to new age HR software systems that automate routine HR duties. The good news is that, armed with HR data analytics and reports, they are now able to contribute to decision-making.
Types of Key HR Reports
Now that we have looked into the benefits of the HR Reports and Analytics tool, let us look at the different types of key HR reports. Let's get started.
1] Recruitment Data Report
HR Reports based on recruitment data assist HR and management in gaining an understanding of the following, to mention a few:
Number of candidates applying for a position
Skillset of the applicants
Status of an RRS or open position
Candidates shortlisted at each stage of the candidate interview process
The most effective platforms to source candidates
2] Employee Leave and Attendance Reports
Leave and attendance management is a complicated procedure in and of itself, but reporting may make it a lot easier. Now, curiously enough, Digital HRMS offers the capability of creating HR reports for both administrators and HR personnel, including the following:
Record of the Check-In and Check-Out time for every employees
Cumulative employee working hours on a daily or weekly basis
Number of leaves in a month and the status of leave requests
History of employee leave & attendance, work from home, etc.
3] Employee Performance Reports
Employee performance is an important parameter for HR and management because it is the primary component in the processing of employee payroll.
Discipline followed by the employees
Adherence to the working hours policy
Regular work logs entered in the Timesheets module
Employee productivity HR reports
If HR employs an accurate and effective method for managing productivity of employees, the workforce can be fairly compensated. Additionally, the information generated can be used to make modifications as needed.
4] Resource Allocation Reports
Advanced HR software, such as Digital HRMS, aids HR in streamlining resource distribution. The primary areas covered in resource allocation reports generated by new age reports and analytics platforms are as follows.
Number of resources allocated per project
Skillset of the resources working on a project
Employees with a specific skillset or qualification the organization
Employees with partial allocation
Want to explore more about how the Digital HRMS reports and analytics platform can help your HR team leverage the power of HR data?
Visit our website www.digitalhrms.com or drop us an email on marketing@digitalhrms.com and our team will get in touch with you. Now, get Full access to the Digital HRMS HR software platform Free for 90 Days. Available for Limited Period only!
Stay connected with us on Social Media for all the latest updates.