What makes Cloud HR Software the Solution to HR Challenges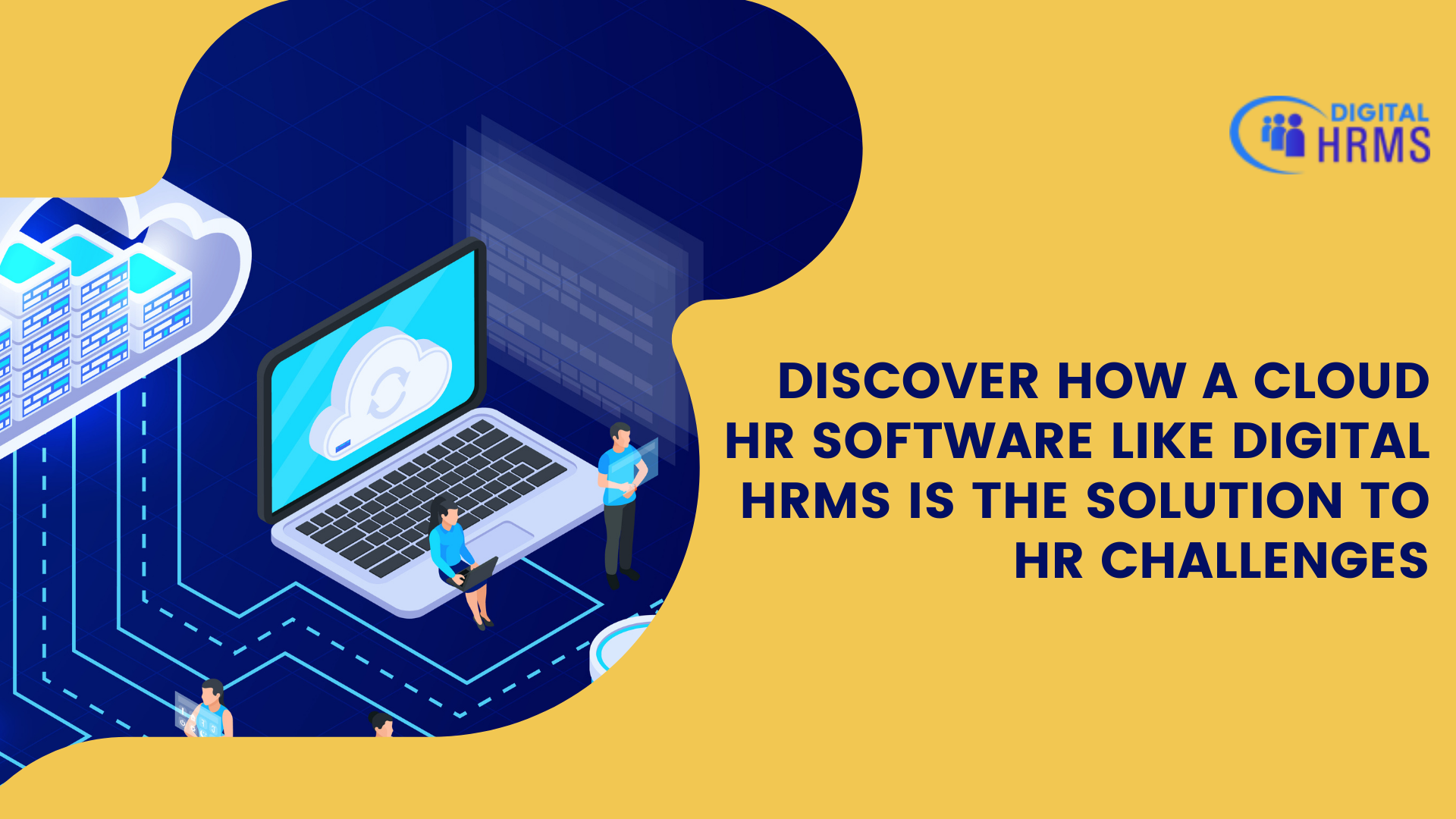 Author:

admin

Added:

19 Jan 2021
864
A Cloud software is one that hosts the data on the server of a third-party Cloud provider. There are many advantages of Cloud software over the traditional on-premise software that hosts data on the in-house server of the enterprise. To begin with, Cloud is less expensive and saves the trouble and expenses of software maintenance (it is taken care of by the provider), among other benefits. The benefits have contributed towards the rising popularity of Cloud-based applications among the new age enterprises today.
Today, enterprises are embracing digitalization and they are investing in new age technology to transform their business operations. The Cloud HR software is an example of technology that is designed for the digitalization of the process of HR management. Most new age HR software available today are Cloud based and
Digital HRMS
is an example of a Cloud HR software platform that is also available On-premise.
While Digital HRMS, like many of the Cloud HR software that you have today, is also available on-premise, it brings all the benefits of an advanced Cloud-based platform. Now, let us have a look at how a Cloud-HR software platform like Digital HRMS helps the HR department overcome some of the most common challenges.
The advent of the pandemic has resulted in people working from home, which means the HR is left with the challenging task of managing a remote workforce. This is there a new age Cloud-HR software can work wonders and help the HR streamline every aspect of employee management, some of which are as follows.
Managing the leave and attendance of remote employees accurately to prevent discrepancies in payroll.
Streamlining the process of work logs and time tracking for effective productivity management.
Effective management of online training for remote employees to facilitate skill development even when they employees are working from home.
Automated attendance tracking for remote employees which helps the HR overcome the challenge brought forth by the absence of biometric data.
Streamlined recruitment process even in times of remote work, with the platform design to effectively manage every step of the recruitment process.
Remote onboarding process to make the new hires familiar with their roles and responsibilities, along with the company culture.
Effective and accurate remote employee performance management to ensure everyone gets a fair appraisal.
Streamlined employee separation process management in a remote environment.
Next level of convenience with access to HR data on the go with the mobile app.
Provision for maximum collaboration between members of different teams in the organisation through the features for easy communication.
Want to discover more about how the Cloud HR software platform of Digital HRMS can help your HR team overcome key challenges?
Visit our website
www.digitalhrms.com
or drop us an email on
marketing@digitalhrms.com
and our team will get in touch with you. Now, get Full access to Digital HRMS Free for 90 Days. Available for Limited Period only.
Discover the Digital HRMS Mobile App for Android and iOS users.