Time Tracking with Digital HRMS: Managing Employee Productivity Made Easy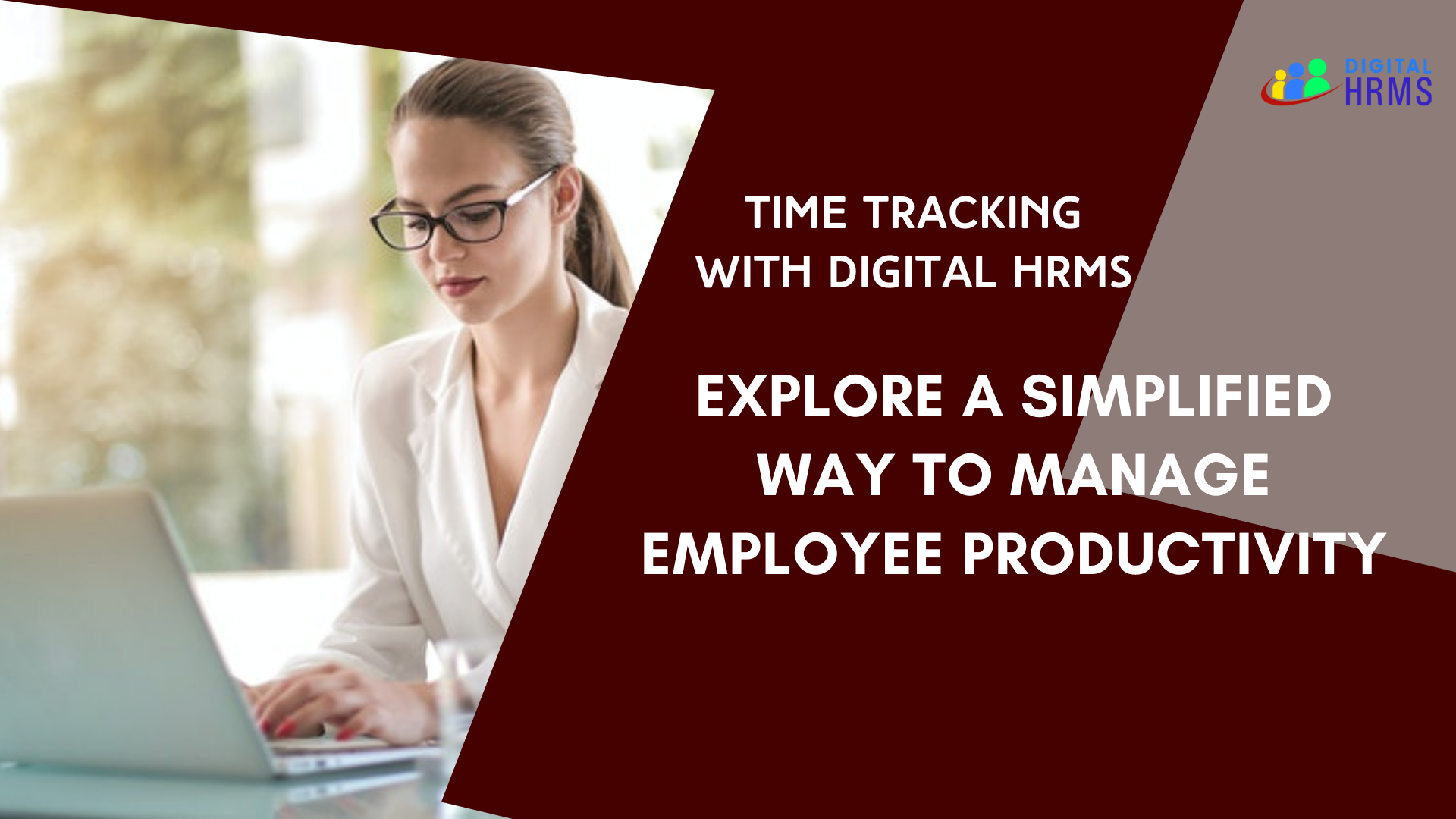 Author:

admin

Added:

22 Jul 2021
1360
One of the most key metrics in an employee's success is productivity, and businesses have long sought ways to efficiently quantify employee productivity. Managing the productivity of hundreds of employees via a manual paper-based system based on spreadsheets, is not a good idea due to the time and effort involved, as well as the risk of errors. In addition, not having an effective productivity management strategy has a number of negative consequences.
Challenges of a Manual Approach of Employee Productivity Management
There are certain frequent issues faced by businesses today when it comes to employee productivity management, which are outlined below.
Inefficient use of resources

Effective time management

Keeping track of where the resources are spending their time across projects

Recording work logs in a systematic manner

Documentation of task completion status for the client's invoicing reference

Tracking of resource schedules not so effective

No provision to measure employee productivity due to lack of metrics
Explore Effective Employee Productivity Management with Digital HRMS
An automated time tracking platform for employees is the solution to the various issues of employee productivity management. One such software is Digital HRMS, which provides an intelligently built time tracking platform that makes employee productivity management easier than ever. Employees can enter work logs on a daily or weekly basis, and the platform has a number of features that make it easy to keep track of how much time they spend on projects.
The Timesheets module of Digital HRMS is an effective time tracking platform that is intended to facilitate employee productivity management for businesses, and the platform's features are as follows.
Precise billing demonstrates to your clients that you are effectively managing resources.

Increased revenue through automated billing and invoicing

With a detailed time split between jobs and activities, effective effort estimation and optimization is possible.

Makes it simple to keep track of how much time employees spend on an activity.

Tracking the productivity of resources can help you figure out how capable they are.

The allocation of resources simplified and made more efficient.

Provision for evaluating employee performance against a set of goals

Project managers able to forecast project delays

Employee efficiency increased, resulting in cost savings for the firm

Optimum budget monitoring through resource allocation
The Timesheets module of Digital HRMS delivers all of the major capabilities that firms want today for seamless employee productivity tracking and retaining records for client reference. It was created with the intention of allowing employees of a company to submit their work logs as well as their daily tasks on Timesheets, receive approval from their reporting Manager for the tasks entered, and generate automated work log/task reports as and when required.
The automated report production for each employee's work logs and tasks is made possible by Digital HRMS. With the data accessible on the system, the reporting Manager can swiftly examine the productivity of each resource using this capability.
Want to explore more on how the time tracking platform of Digital HRMS can help your organization in effective employee productivity management?