Growing Your Business with Digital HRMS: Join Hands with us to Explore New Business Opportunities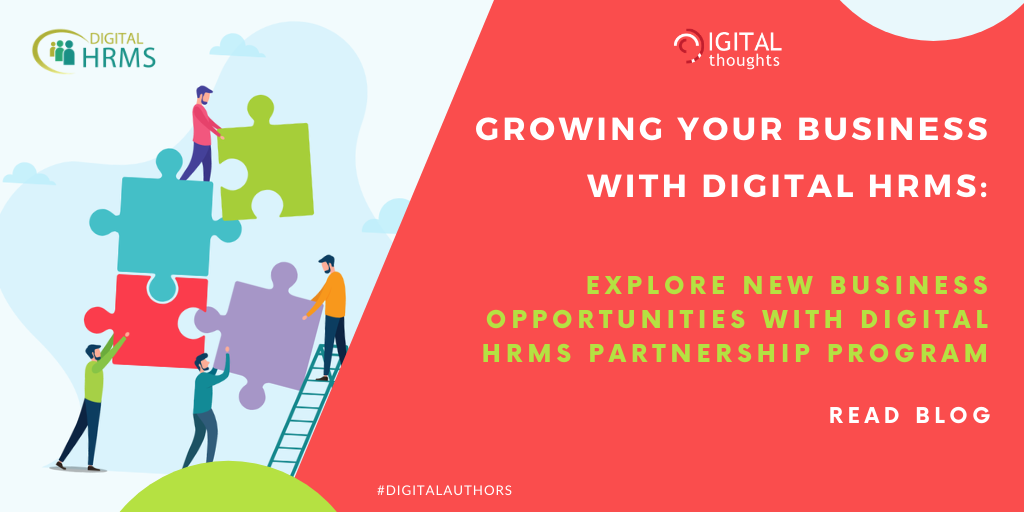 Author:

admin

Added:

09 Jun 2020
690
In today's highly competitive business environment, which demands constant innovation to overcome challenges, strategic partnerships have emerged as one of the effective solutions. It has been proven time and again that a collaboration between businesses has resulted in improved business outcomes, innovation in business approach, and new business growth opportunities. No wonder, the leading business firms today are exploring the possibilities of strategic business partnerships, with great results.
A successful strategic partnership benefits not just the business firms involved in it, but the benefits are extended to their respective customers and employees alike. This is because a partnership motivates employees to explore new business goals and objectivesand come up with innovative ways to take the customer experience to the next level.
When it comes to the businesses involved in the partnership, they get access to the expertise, knowledge, skills and associations of each other, which increases the chances of success. The business partnership format is ideal for motivated and driven individuals and businesses who have their eyes set on a goal of taking the business to the next level of growth and success. Partnering with a business that has years of expertise and a substantial portfolio of work in a specific domain, is a business opportunity that is definitely worth exploring because of the potential benefits in store.
The Digital HRMS Partnership Program
Digital HRMS is an advanced HR software platform that is GDPR Compliant and is available on the Cloud, on-premise, and on the mobile app for Android and iOS. Digital HRMS is a product of The Digital Group, which is the leading provider of IT Solutions to enterprises across the globe, along with several new-age products to help Enterprises take steps towards digitalization.
The Digital HRMS Partnership Program offers Distribution or Channel partnership to individuals or agencies to help them explore the benefits of associating themselves with a name that is synonymous with a trusted and reliable advanced HR software - Digital HRMS. Partnering with us allows you to reach out to the numerous businesses that are looking for a reliable and effective solution to automate HR functions and the Employee Management process.
Who Can be a Part of the Partnership Program
You can be a part of the Digital HRMS Partnership Program if you are one of the following:
Reseller of any type

Business consulting firm

Attendance hardware dealer

HR / IT consulting organization

Payroll service provider

Consulting business for taxation and payroll
Discover the Benefits of Joining Hands with Digital HRMS
When you join hands with us, here are some of the key benefits in store for you.
Generous commission structure

Lead locking facility

Joint planning for solution offerings

Sales training program

Early access to new product features

Joint business opportunity planning

Marketing support

Assistance in account management

Technical support

Joint sales calls and demos