Features to Look for in the New Age HR Mobile App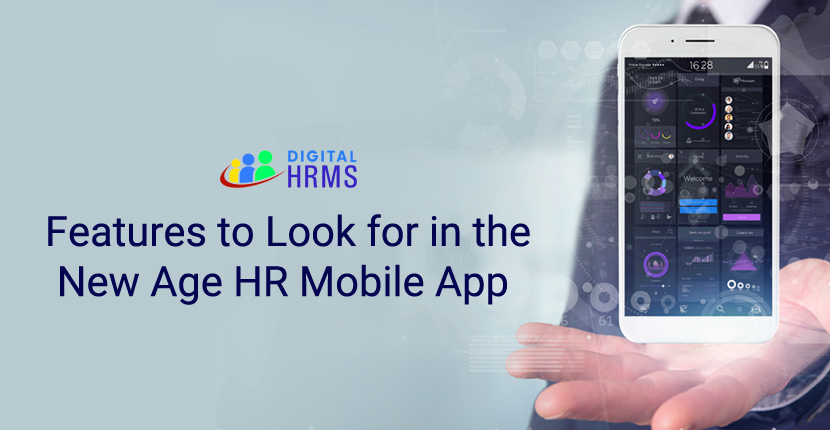 Author:

admin

Added:

12 Oct 2021
633
Automation of business operations is now a necessity, and every company is investing in software to achieve successful automation of various activities. When it comes to HR process automation, businesses require an HR platform that is designed to automate every HR operation while also increasing the HR department's productivity and efficiency.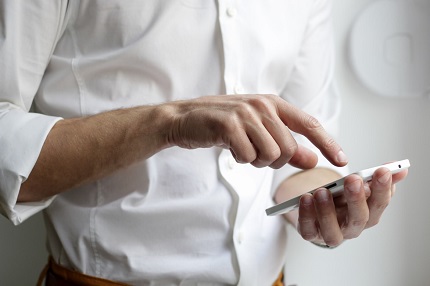 Digital HRMS
is an HR software that is meant to assist businesses in effectively automating HR activities. It is also a modular platform that allows businesses to pick and select the modules that best suit their needs, and then add them to build a customized HR software. This capability makes Digital HRMS an excellent HR software for any company, regardless of size or complexity. Because it is stored on the cloud, data may be accessed at any time and from any device.
The newly released Digital HRMS mobile app, which is accessible for
Android
and
iOS
users, takes accessibility one step further. The app includes the main modules that are now available on the platform, with additional modules to be updated in future editions.
Key Features of the Digital HRMS Mobile App
Fingerprint ID and Face Detection ID are two incredibly cool capabilities in the Digital HRMS mobile app that are meant to make smart use of mobile hardware to improve the user experience. Here's a quick rundown of the Digital HRMS mobile app's primary features.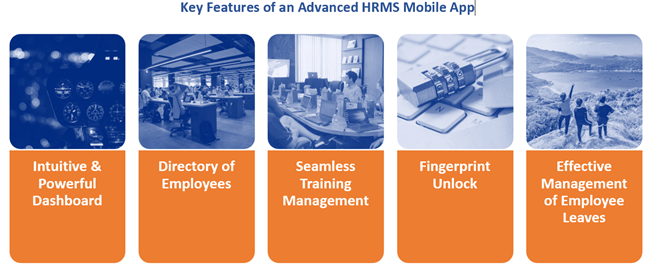 1] Intuitive & Powerful Dashboard
The software updates in real time to reflect actual and total work hours for that day and the full week. With a simple tap on the location indicator, you may access the punch in/punch out history panel. The app's horizontal and grid menus make it simple to go to any screen, and users can see all of their notifications at a look, allowing them to take action quickly. When a user adjusts their location radius while out of the office, the app allows them to punch in and out when they return.
2] Directory of Employees
The Digital HRMS app's Employee Directory is meant to keep an organization's employees connected at all times, making collaborative work effortless and simple. The Digital HRMS app allows users to see a list of their team members as well as their personal information. Users can use the app to look for any employee in the company by typing their name into the search area. Employees' basic information is displayed in the app, including their name, designation, image, employee id, office email id, extension, cell phone number, and location.
3] Seamless Training Management
The Training module of Digital HRMS is jam-packed with cutting-edge capabilities to assist the business in planning and implementing training sessions for each employee's skill development. In the My Trainings section of the Digital HRMS mobile app, users can see their annual training goals as well as the status of their training goals. The app displays the training objectives in a graphical way for simple understanding. There is a feature that allows customers to track both classroom and online trainings. In addition to this, the Digital HRMS mobile app allows users to view allocated trainings for specific quarters.
Users of the Digital HRMS app can turn on the app unlock feature utilising Touch ID/Face ID depending on the hardware on their device. If the user chooses to unlock the app using Touch ID/Face ID, they will be required to authenticate using the same here once before being directed to the dashboard screen. The app gives users the option of turning off this feature or turning it on later via the app settings screen.
5] Effective Management of Employee Leaves
Managing leave and attendance of the entire workforce can be a difficult task, but the newly introduced app makes it simple. Users can view their leaves in a graphical layout using the app. To display leaves for a specific time period, the user can choose any date range. To see detailed bifurcation of leave categories, enlarge the leave graph by tapping on a section. Managers can access the leave details of employees who report to them using the Digital HRMS mobile app.
Want to explore how the Digital HRMS mobile app can help your enterprise manage HR functions on the go efficiently?
Stay connected with us on Social Media for all the latest updates.