Data Security with Digital HRMS: The Significance of HR Data Security for Enterprises Today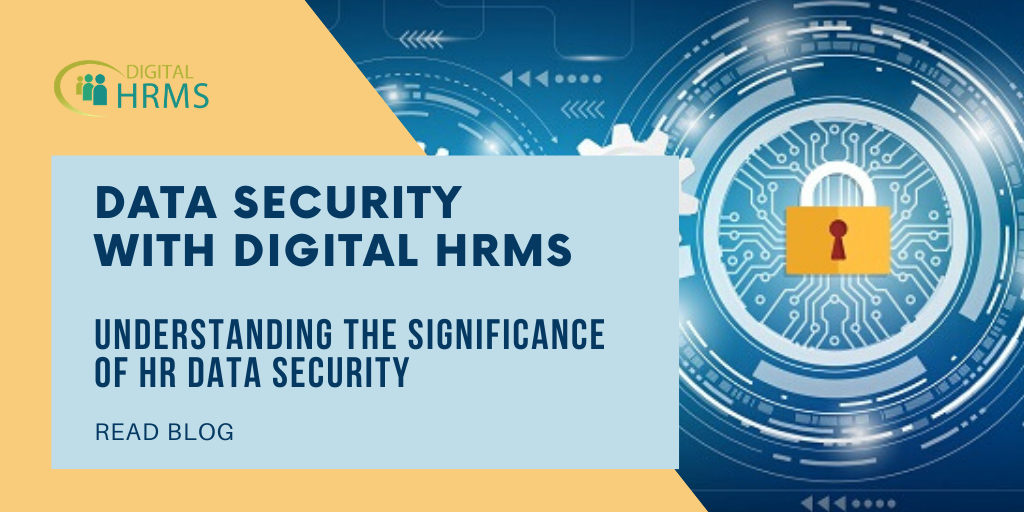 Author:

admin

Added:

06 Jun 2020
741
One of the negative implications of the digitalization of the world today, is the rise in the threats to data security. A look at the statistics on cyber-attacks and compromises on information security across the globe, indicate that the threats have been increasing exponentially and individuals as well as enterprises are at risk.
According to Forbes, a staggering 4.1 Billion records were affected by data breaches in the first 6 months of 2019 alone.

According to Statista, as of 2019, one of the top 5 risks to global stability has been identified to be cyberattacks.

According to Verizon, 34% of data breaches in organizations were caused by employees in the year 2018.

A study by IBM shows that the global average cost of a data breach is $3.9 million.

According to IBM, 75% of IT professionals reported that they don't have a cybersecurity incident response plan applied consistently across the enterprise.
The statistics above showcase the seriousness of the threats to data security for enterprises across the globe today, and the threats are here to stay. In such a scenario, what the enterprises need to do is implement strict data security measures to prevent cyber-attacks and detect vulnerabilities on time.
Advanced HR Data Security with Digital HRMS
The HR department in an organization is entrusted with the management of large volumes of data, which is sensitive and more often than not, highly confidential. Hence, it becomes a high priority for enterprises to implement the right measures to protect threats on HR data. This is where a comprehensive HR software with advanced security features for HR data security, can help enterprises. Digital HRMS is an integrated platform that automates every HR function to boost efficiency and streamline employee management. Following are the data security features of Digital HRMS.
Digital HRMS has the information hosted on Microsoft Azure Cloud for advanced server level data security. The information is monitored 24×7 by world-class professionals, to detect vulnerabilities if any.

Data encryption with 256-bit SSL encryption software, which is a high-end encryption technology used in BFSI industry, ensures end-to-end encryption to prevent unauthorized access of confidential information.

Implementation of strict security protocols through stringent IP and Port based restrictions with communication over SSL protocol under ISO 20001, GDPR & Country specific security standards.

Digital HRMS offers disaster recovery management for important HR data with Reliable disaster recovery and continuous information flow with 99.9% cloud uptime availability. This ensures data is never lost, even in the face of a disaster.

Systematic backup of data in multiple locations and backup updates throughout the day ensure that crucial and confidential HR data is never lost and is always updated for anytime anywhere access.
Want to explore the advanced data security capabilities of Digital HRMS and how it can help your business prevent threats and attacks on confidential data? Now, get Full access to Digital HRMS Free for 90 Days. Available for Limited Period only.