Overcoming HR Data Security Threats with Digital HRMS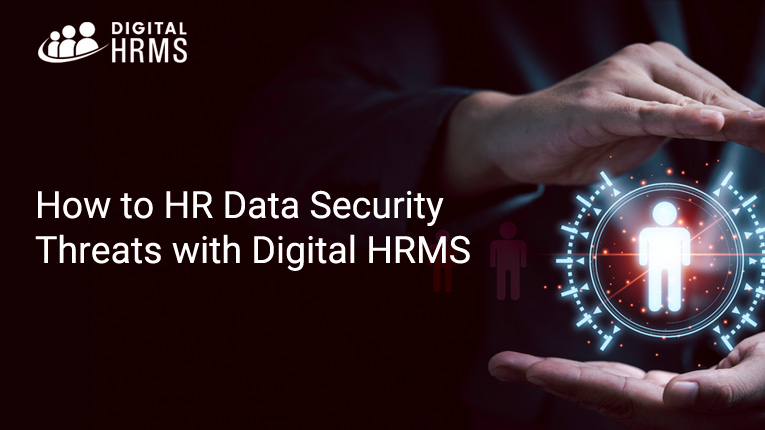 Author:

admin

Added:

10 Dec 2021
336
Business leaders around the world are becoming increasingly aware of the hazards hanging over organizational data, according to a Gartner survey. Despite this, a number of organizations have failed to implement the necessary data security measures to protect their data from threats. As data breaches are becoming more common by the day, this might be a potentially deadly situation.
According to 68% business leaders, the risk to data security is increasing.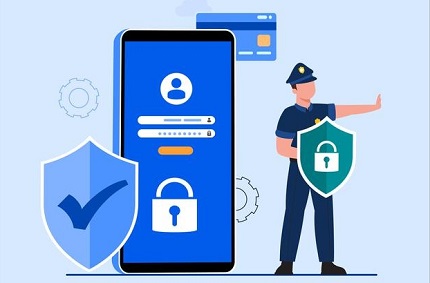 The human resources department is the most vulnerable when it comes to organizational data, as HR data contains personal information and vital details about personnel. With so many people working from home on their own devices, the threat to data security is at an all-time high in the current environment. To safeguard HR data from threats and illegal access, it's becoming more vital than ever to put in place procedures that raise data security a notch or two.
Key Threats to HR Data Security
The following are the threats on HR Data Security.
1] Bring Your Own Device (BYOD)
Organizations implementing BYOD programs are dealing with heightened security challenges as the tidal wave of mobile use is accompanied by a demand for individualism and personal device use.
2] Advent of Digitalization
What was originally saved on paper and ink is now found in digital form, which is an acknowledged element of our environment. The advantages of low-cost storage and easy access are numerous, but there are also concerns associated with digitalization.
Human mistake is usually the greatest risk, and this is especially true when your users are unaware of the full threat of HR data loss.
With mobile applications comes a steady flow of data to and from the internet and the cloud, and security can be a difficult nut to crack with so much data influx.
5] Data from Biometric Trackers
Biometric time clocks are a winner when it comes to preventing time theft and buddy punching. Biometric technology, on the other hand, creates a large amount of data, including fingerprints, retinal patterns, and other personal information. All of this has the potential to be misplaced or stolen, and subsequently misused.
6] Right Cord between Access to Data & Data Security
HR departments will continue to have to strike a balance between ensuring that employees have access to the information they need to conduct their jobs while also avoiding disclosing sensitive data. Data masking, encryption, and role-based access to data are all security methods that can help.
According to security experts, reviewing employee use of internal networks and software is equally as critical as focusing on dangers from the outside world.
How an Advanced HR Software Platform is the Solution
The HR department of a company is responsible with managing large volumes of sensitive and, more often than not, highly confidential information. As a result, firms must prioritize putting in place effective controls for HR data security. This is where HR software products with that offer a powerful data security platform will help firms. Digital HRMS is a user-friendly HR software that automates all HR operations while also ensuring the security of HR data with its HR Data security solution.
Key Features of Digital HRMS Data Security Platform
The following are the key features of the HR Data Security platform of the Digital HRMS software.
Management of critical HR data in the event of a disaster. With 99.9% cloud uptime availability ensured by the data security platform of Digital HRMS, you can be sure of a reliable catastrophe recovery and continued information flow. This ensures that data is never lost, even in the event of a disaster.

Implementation of strong security mechanisms by the HR Data security solution for the next level of data protection, including IP and port-based restrictions and communication using SSL protocol in accordance with ISO 20001, GDPR, and country-specific security regulations.

To prevent unauthorized access to private information, Digital HRMS data security platform ensures end-to-end encryption with 256-bit SSL encryption software and a high-end data encryption approach used in the BFSI industry.

Systematic data backups in many locations, as well as daily backup upgrades, ensure that vital and confidential HR data is never lost and is always up to date for access from anywhere, at any time on the HR Data security solution.

Information is hosted on Microsoft Azure Cloud for comprehensive server-level HR data protection. To detect any weaknesses, the data is monitored by world-class personnel 24 hours a day, seven days a week.
Want to explore more about how Digital HRMS HR data security platform can help your HR team ensure maximum security of HR data?
Visit our website
www.digitalhrms.com
or drop us an email on
marketing@digitalhrms.com
and our team will get in touch with you. Now, get Full access to the Digital HRMS data security platform Free for 90 Days. Available for Limited Period only!
Stay connected with us on Social Media for all the latest updates.