Infographics - 4 Latest Trends in HR Software Technology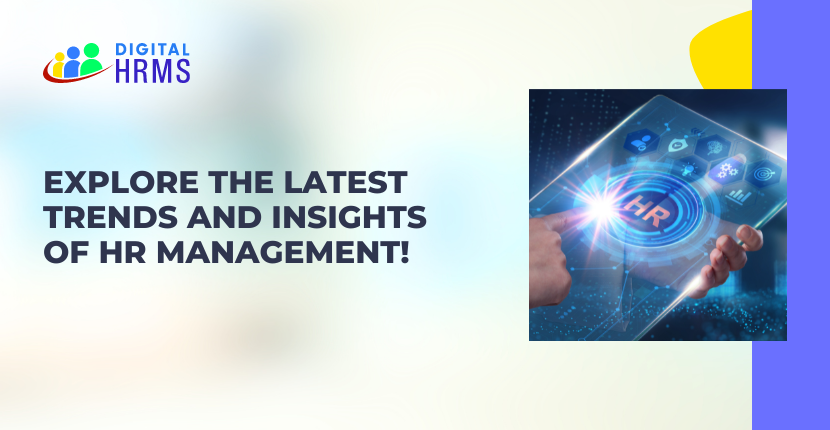 Author:

admin

Added:

22 Aug 2023
97
In the dynamic landscape of Human Resources (HR), technology continues to play a pivotal role in shaping the way organizations manage their workforce. As we step into a new era of HR practices, staying updated with the latest trends in HR software technology is essential to drive employee engagement, streamline processes, and enhance overall organizational efficiency. In this blog, we delve into some eye-opening statistics and trends that are shaping the HR software landscape, providing insights into the strategies HR leaders are adopting to meet the evolving needs of their workforce.
1. Percentage of HR Leaders Planning to Increase Budget
HR Technology - 46%
Staffing and Recruiting - 45%
Total Rewards - 41%
Learning and Development - 41%
Diversity, Equity and Inclusion - 36%
Talent Analysis - 33%
Talent Management - 31%
Organizational Development - 27%
Payroll and Employee Administration - 23%
Here 118 HR leaders were interviewed.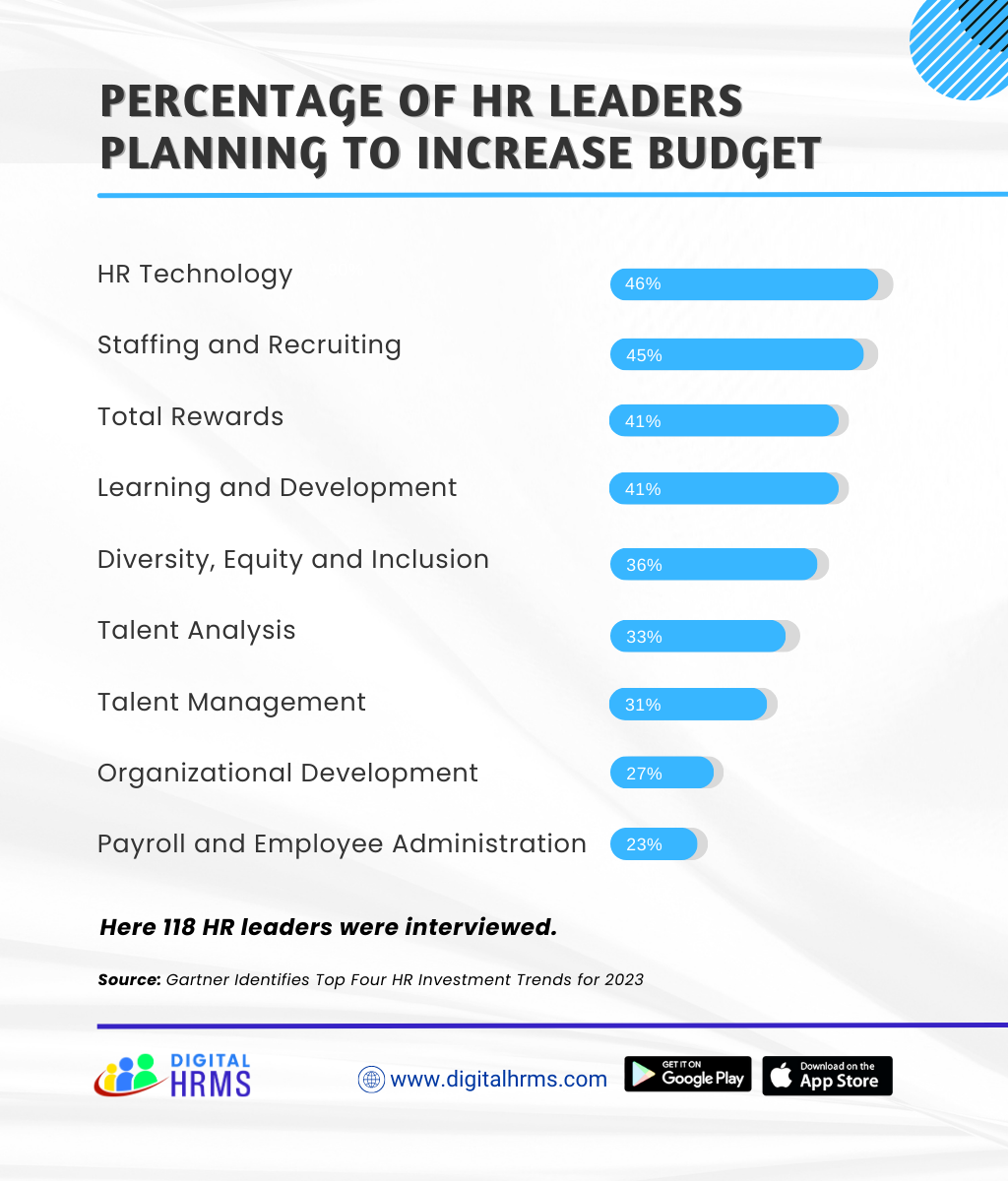 Source: Gartner Identifies Top Four HR Investment Trends for 2023
2. Top Reasons why Employees Leave Jobs
Lack of Career Development - 22%
Lack of Support w/work/life balance - 12%
Manager's Behavior - 11%
Unsatisfactory Compensation of Benefits - 9%
Poor Well-being - 9%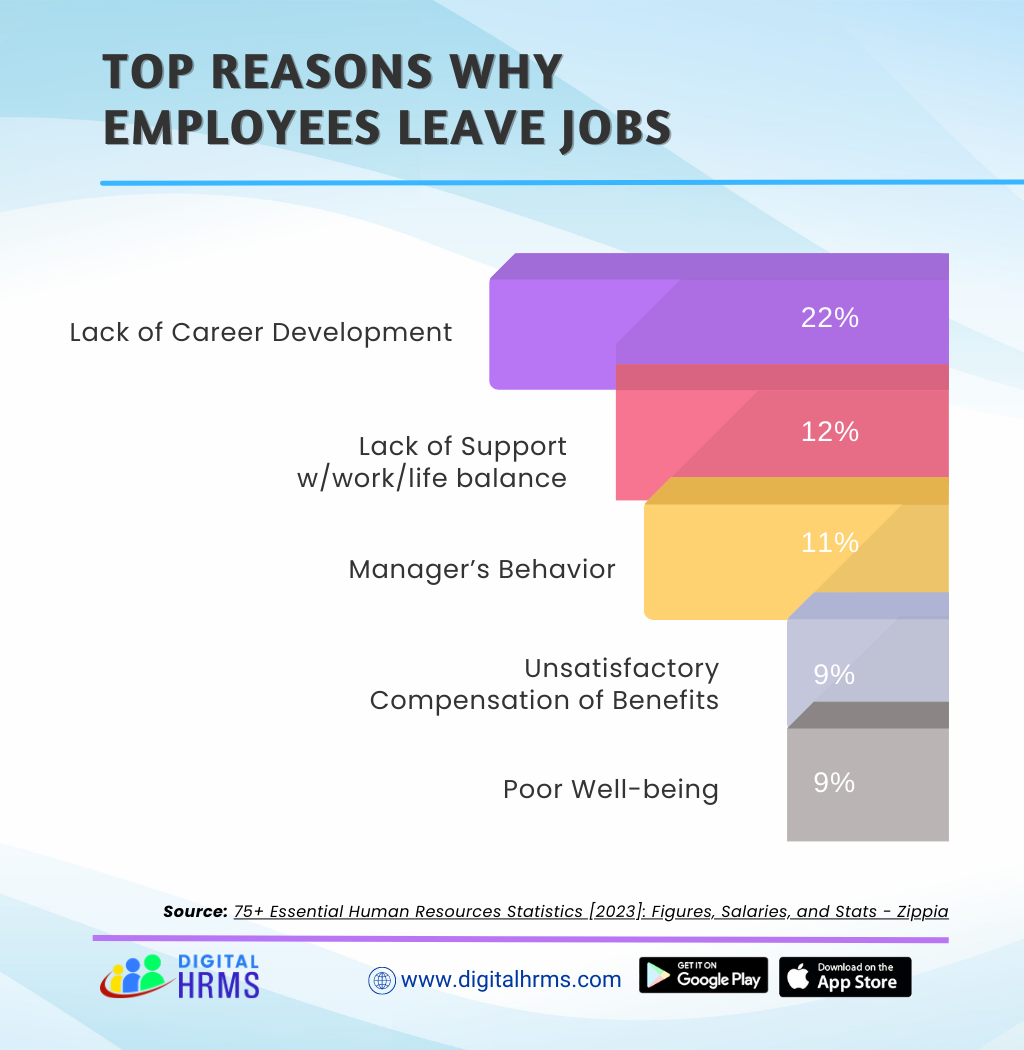 Source: https://www.zippia.com/advice/human-resources-statistics/
3. What was HR Technology Focus Through 2022?
The top three future priorities for human resources technology include
Tools For Acquiring Talent - 49%.
Employee Experience - 48%.
Skills Mapping -46%.
Career Pathing- 46%.
Intelligent Recruiting 45%.
Intelligent Automation Or Process Automation -45%.
Business Insights-37%
Tailor Learning Journeys- 36%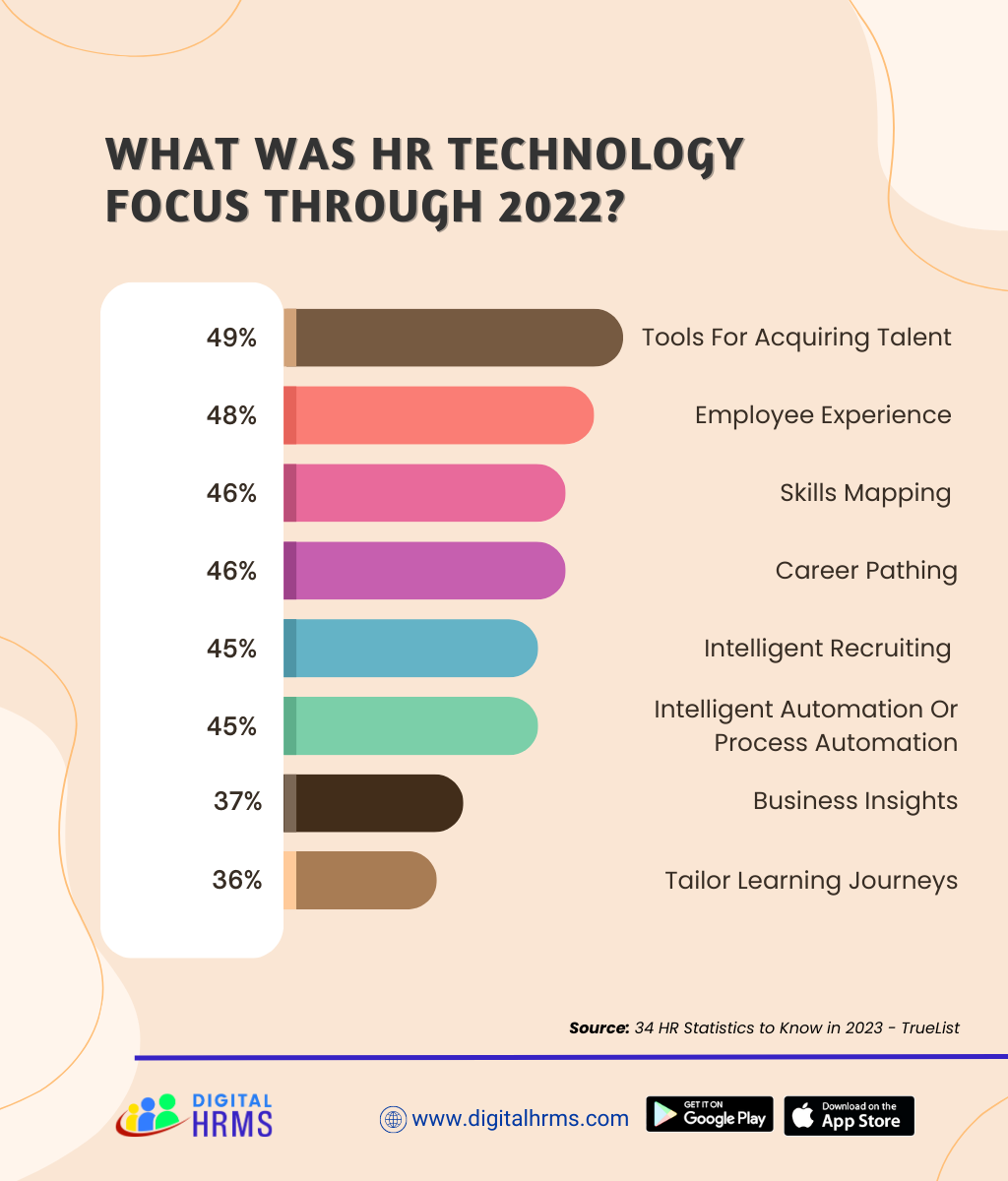 Source: 34 HR Statistics to Know in 2023 - TrueList
4. Global HR Software Market 2020-2028
$15.59 Billion- 2020
$33.57 Billion- 2028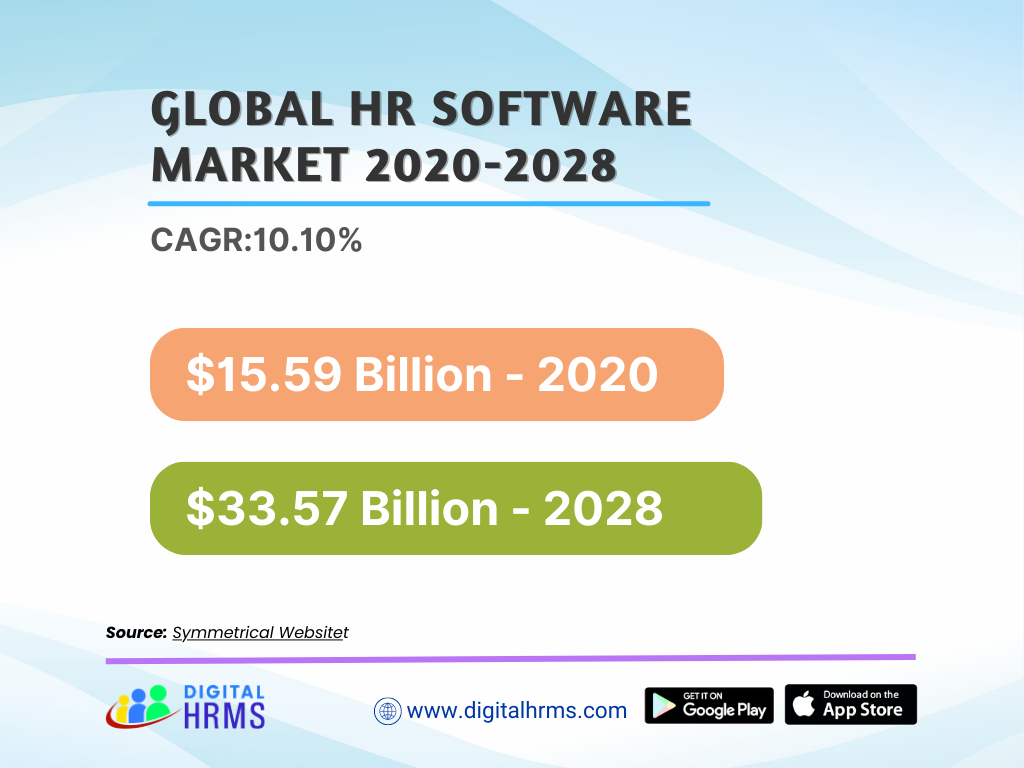 Source: Symmetrical Website
In this transformative journey, solutions like
Digital HRMS
stand as beacons of innovation. With a comprehensive suite of features designed to streamline HR processes, Digital HRMS empowers organizations to navigate these trends seamlessly. As we gaze into the future of HR management, one thing is clear: those who harness the power of advanced HR software solutions will be best positioned to create a thriving, agile, and empowered workforce.