Data Privacy with Digital HRMS: Understanding the Significance of a GDPR Compliant HR Software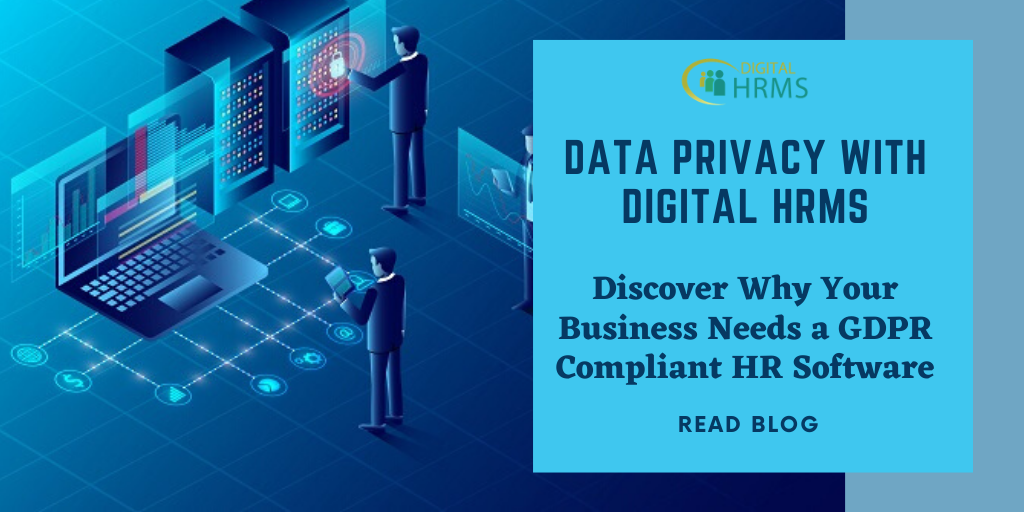 Author:

admin

Added:

03 Jun 2020
680
GDPR is a set of regulations formulated by the European Union (EU) to protect the misuse of personal data of EU citizens by businesses across the globe. It stands for General Data Protection Regulation and it comprises a set of laws governing the data privacy of the citizens of the European Union (EU) that came into force in May 2018. GDPR was defined by the European Union (EU), with UK also being a part of it. According to GDPR, any website or business that collects data of EU and UK citizens, are not allowed to use this data for their benefit. To put it simply, the business or website is not allowed to share the data with any third party without the prior consent of the users.
Non-compliance with the GDPR regulations can have severe consequences, including a hefty fine of 4% of the annual global turnover or €20 million (whichever is greater) imposed on the company, coupled with the lost trust of users. On the other hand, compliance with GDPR regulations can bring multiple benefits to an organization. Since the Human Resources department is one of the most data intensive departments in an organization, managing the sensitive personal data of employees, job applicants, and associates, etc., the GDPR has an entirely different level of significance for the HR
In other words, GDPR is essential for HR Data Privacy in enterprises today, because of the large volumes of sensitive employee data involved
.
That means HR data privacy is one of the key responsibilities of the Human Resources department, along with the prevention of its misuse in any form. An integrated GDPR Compliant software like Digital HRMS is what the HR department needs today to implement GDPR compliance in totality and ensure complete HR data privacy. Here's how a GDPR Compliant HR software can help the department implement total compliance.
To begin with,
HR Data privacy with
GDPR Compliance implies that the HR department of an organization cannot keep the data of employees after a certain period of time. This is something that can be a challenge to manage, but Digital HRMS is a software that can delete old HR data at one go, as and when required. Also, the platform allows employees to edit their personal information, which is a reflection of the requirements of the GDPR regulations.
Also, Digital HRMS allows the HR team to control and manage the data of all employees from a single location, removing ambiguity and making the process transparent. It also allows the HR to remove the data of temporary employees after their association with the organization has ended, unless there is prior consent
– a key step towards HR data privacy
.
With a GDPR Compliant HR software like Digital HRMS, it is easy to identify vulnerabilities and prevent compromise in HR data privacy, because it comes with advanced multi-layer HR data security features for complete protection of data.
Lastly, the GDPR regulations require an enterprise to follow struct data security measures, to prevent unauthorized access and misuse. Digital HRMS is designed to take care of this through 256-bit AES encryption of all the data
So, we see that an integrated GDPR Compliant HR software has a lot to offer when it comes to helping an enterprise implement GDPR Compliance with success and win the trust of the users.
Want to explore how Digital HRMS can help your business implement GDPR successfully to assure HR data privacy and security? Now, get Full access to Digital HRMS Free for 90 Days. Available for Limited Period only.