Challenges Faced by Company's Recruitment Process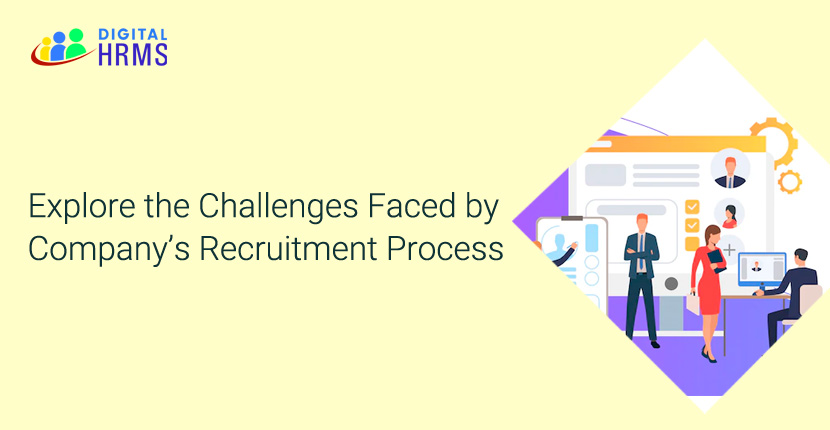 Author:

admin

Added:

23 May 2022
419
Every year, about 95% of businesses admit to making poor recruitment decisions, which can result in significant financial loss.
To avoid making any mistakes, we must first fully comprehend the Recruitment Management System, which is a basic feature of the HRMS. The Recruitment Management System handles everything from employee identification, attraction, screening, shortlisting, interviewing, hiring, and onboarding. The most critical stage in building a strong resource base for any organization is the recruitment process. Candidates are chosen based on their abilities and attitudes that are required to achieve an organization's objectives. In an organization-specific sourcing model, an effective Recruitment Management System attempts to locate the right fit for the right job at the right time. It employs a step-by-step process of bringing in bright people who can help the organization expand.
Besides old tedious method of manual extraction of data needs to be addressed to save both time and efforts of the organization. When you have a job opening in your organization, you will have hundreds of applicants sending in their resumes to apply for the job. While having more and more applicants applying for the position definitely helps, it also adds up to the efforts of the recruitment professionals who now have to go through so many resumes before they can shortlist the candidates for the interview. It was this challenge that inspired the invention of the resume parsing platform.
However, the initial versions of the resume parsing platform did come with their own set of challenges. This is because no two resumes are the same, even if they are for the same job opening! In other words, different people choose different terms to describe their achievements and skills and even the templates used are different, not to mention the headings and the sequence of sections.
So, finding the right kind of Recruitment Management System to make you glide through your Recruitment Process is vital.
Streamline your Recruitment Management System to Attract Top Candidates.
One of a company's most valuable assets is its human capital. Customize the Recruitment Management System using the recruitment master set-up to meet your organization's needs. Digital HRMS is a sophisticated human resource management system that helps with the entire hiring process. Users can utilize the Master Setup to customize the recruitment module's parameters. Location, purpose for hire, billing type, experience level, applicant sources, rating scale, interview level, cause for cancellation, and other factors are among the parameters that users can add, update, and delete.
The Recruitment Management System, Digital HRMS contains a comprehensive Recruitment module that includes all aspects of the recruitment process, including defining the requirement, sourcing candidates, scheduling interviews, initiating hiring, and publishing the offer. Separate dashboards show the status of each candidate at each level.
By going to the View Job Postings tab under the Recruitment menu, users can create, modify, or delete job postings. A list of jobs can be viewed, along with relevant information. The recruiter can use the system to list these openings on the company's website.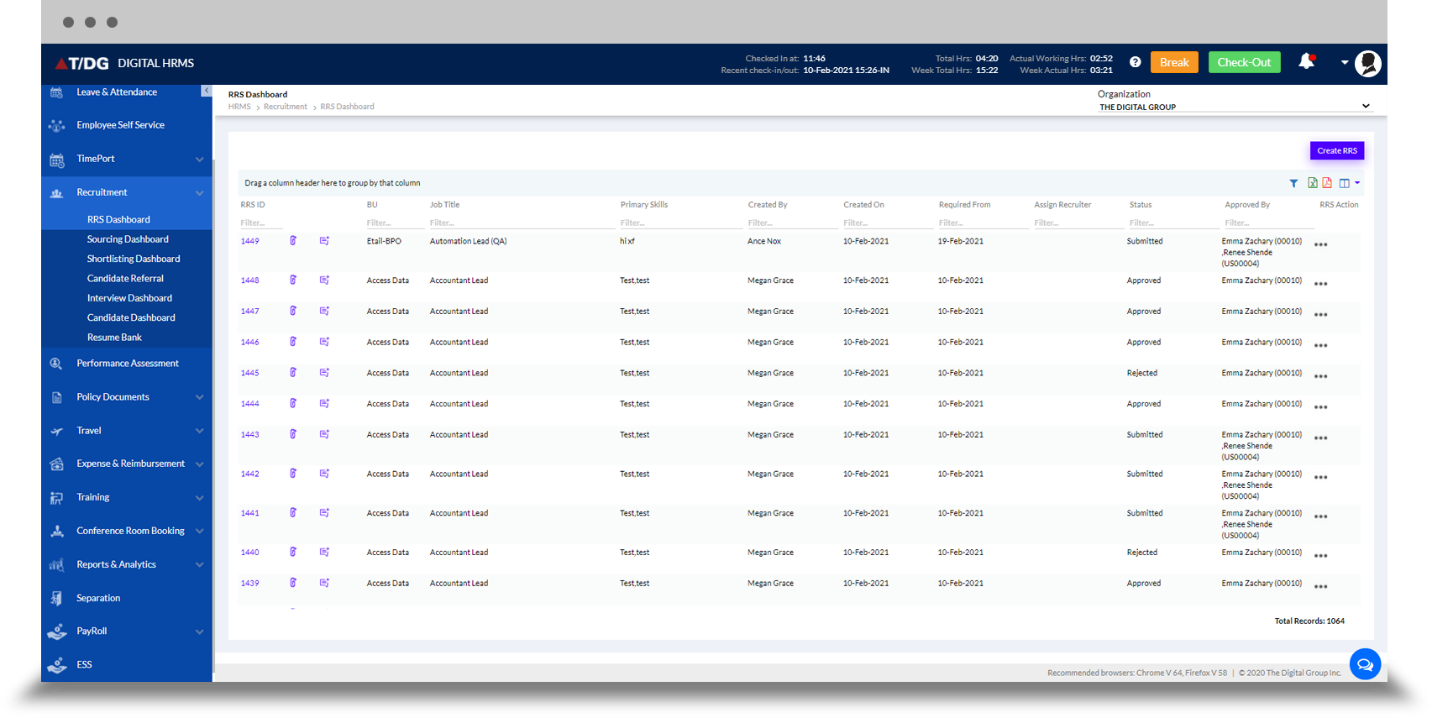 Another feature called Automated "Digital Resume Parser" (DRP), a HR software product of The Digital Group Infotech (T/DG) is very helpful. The process of analysis of resume/CV information can be automated by Digital Resume Parser and extracted into machine readable output such as JSON. It can accept different resume input formats like pdf, docx, doc, txt, rtf, odt, dot and also interpret the resume data to segregate into various sections like Personal Information, Education Details, Organization Experience, Project Details, Client Exposures, Skills, Achievements, Certifications, Trainings, References etc. into JSON structured output. This will help HR/Recruiters to analyze the applicant. Overall, it thus saves time and efforts of the team by automating the process of data extraction, analysis, and storage.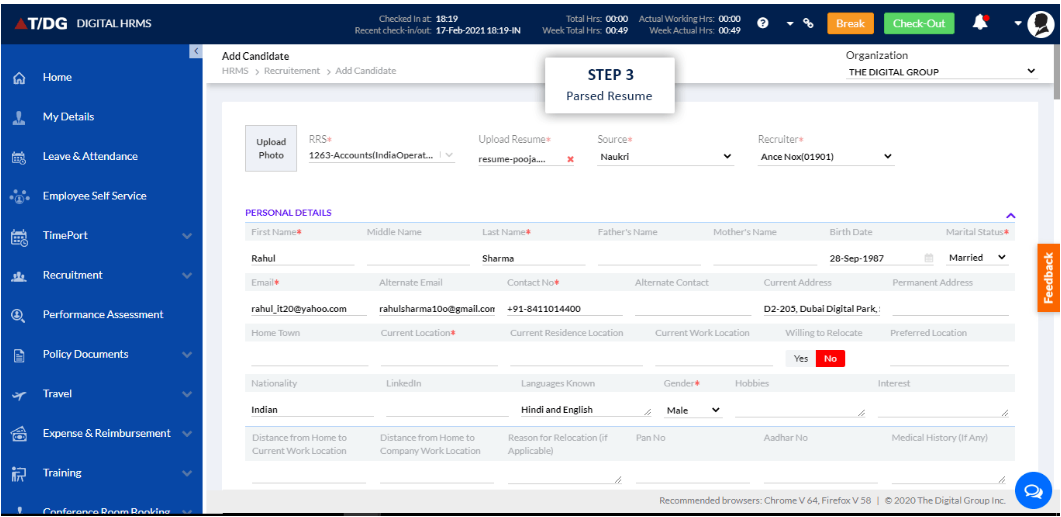 The automated Digital Resume Parser can extract information from a variety of resume formats, including:
Traditional Resume
Chronological Resume
Functional Resume
Combination Resume
Targeted Resume
Online Resume Templates and Other Resources
Recruitment teams in new age organizations can rejoice thanks to a new wave of automated CV extraction tools. Natural Language Processing (NLP)-powered automated digital resume parser, which is a HR Software recognizes and extracts essential information from a variety of resumes and presents it in a way that is easy to grasp.
If you want to increase the efficiency of the recruiting process by screening applicants according to job requirements, the Digital HRMS Recruitment Module and its automated Digital Resume Parser will be the best HR Software choice for your enterprise.